Because all posts must now start with Squishy Squishy Yum Yum: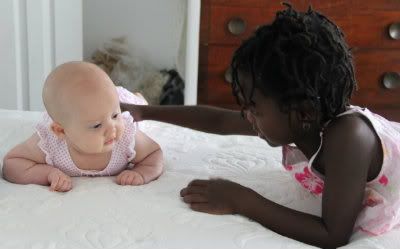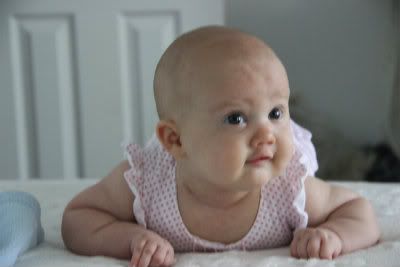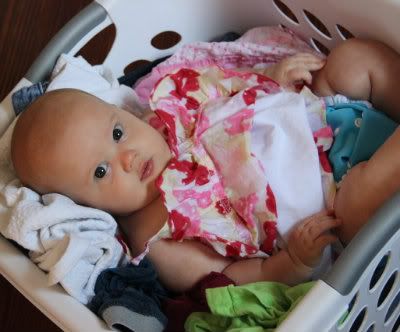 Today we had some Olympics fun with friends. There are lots of ideas for outside water fun
here
. First a balloon-between-the-knees race.
Then a balloon-with-a-friend race.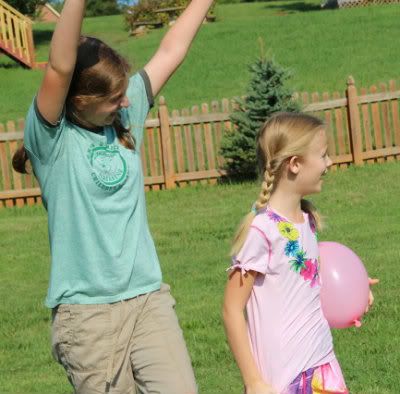 Crab walk.
Marble toe grab.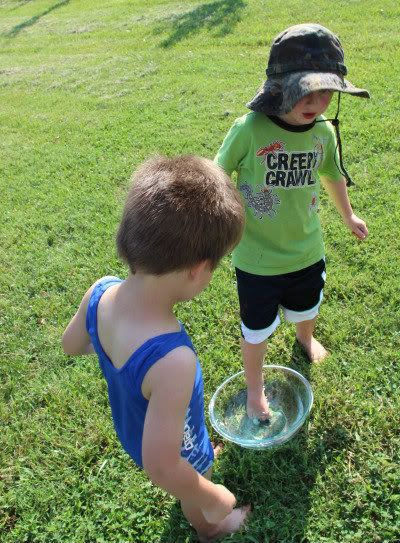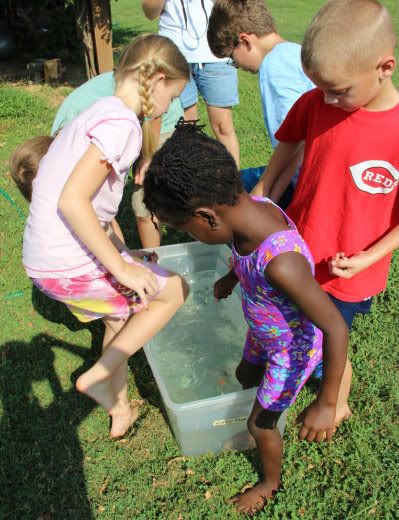 Fill-the-pitcher relay.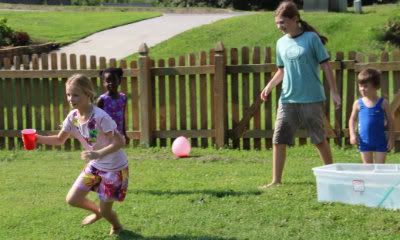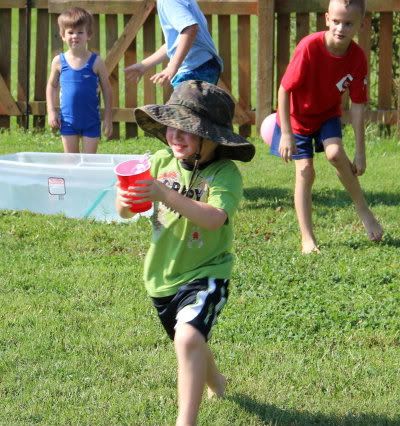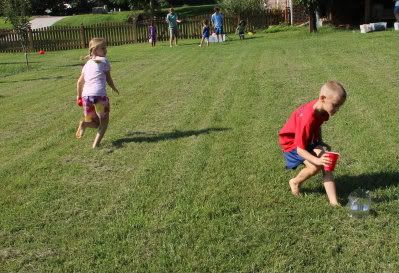 Fill-the-bucket-with-a sopping-wet-towel relay.
And finally, water balloon freeze tag.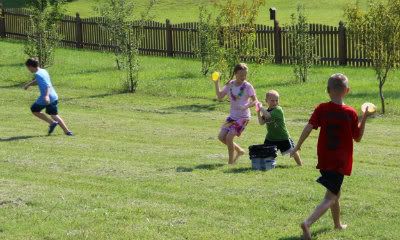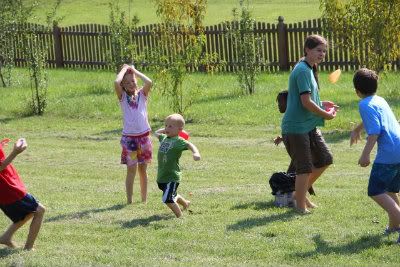 Squishy made it easy on me by sleeping most of the time.