We've been enjoying summer fun at a friend's pool.
Miah and Larkin learned to swim in this pool last summer.
Zahana's a little daredevil, as usual. She's not quite swimming yet, but she's close.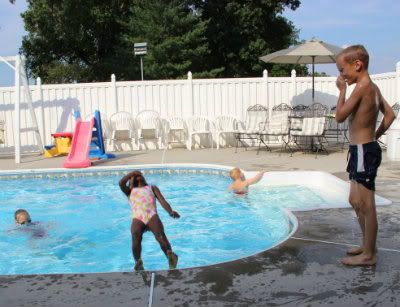 Rohan hung out on the steps the last couple of times, but yesterday he got a little braver and inched around the edge of the shallow end.
Elowen practiced her sumo moves in her sleep while the other kids swam.