An outside bath. Wish I could do that.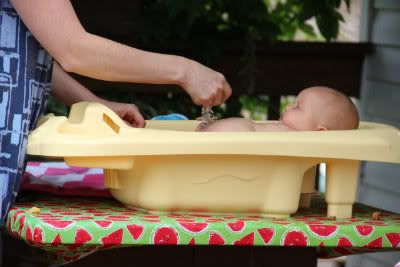 Figuring.
"Take a picture of me too, Mama."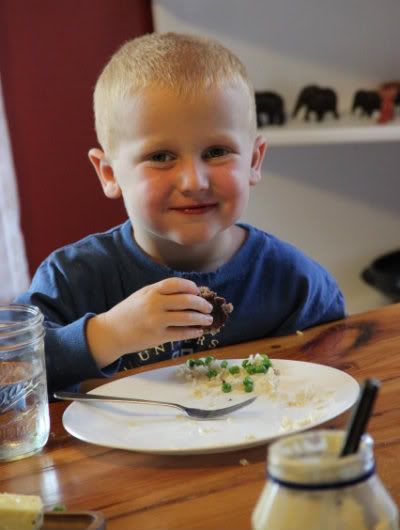 Transforming.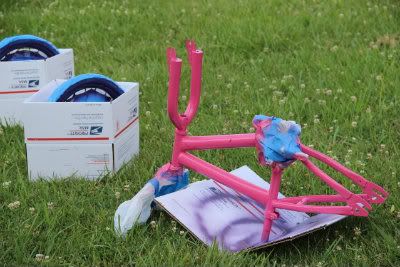 Fixing the fence.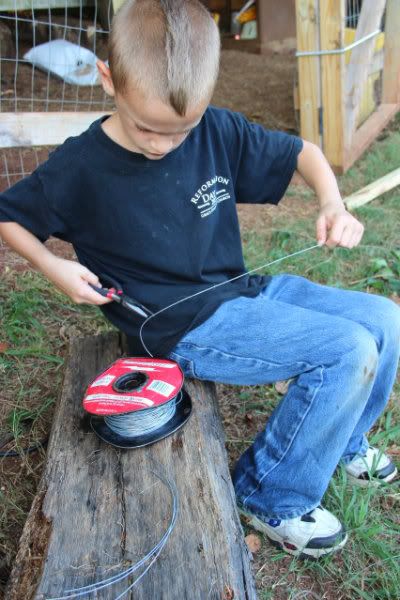 Notice all the chickens are on the
outside
of their fence. One has been laying eggs and squawking in the neighbor's front yard.
Maybe we could have ostriches now!
The best part of our garden is the sunflowers.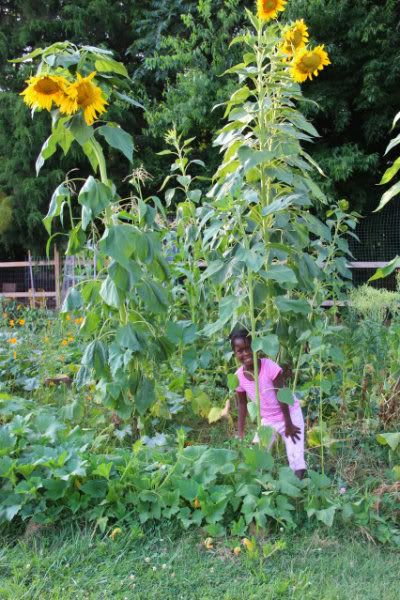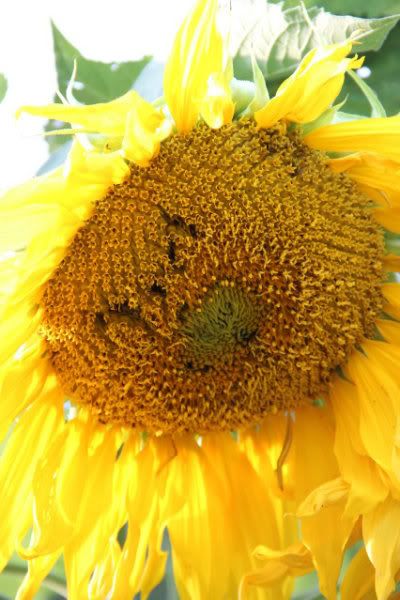 Strolling.
Games.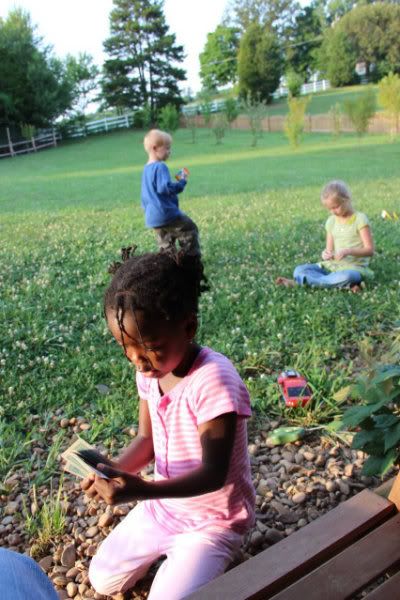 Chains.
Beauty.