Yesterday we visited Fort Loudoun for the 250th Anniversary of Henry Timberlake's Visit to the Cherokee.
There was a reenactment of the visit. We all liked hearing the Cherokee language.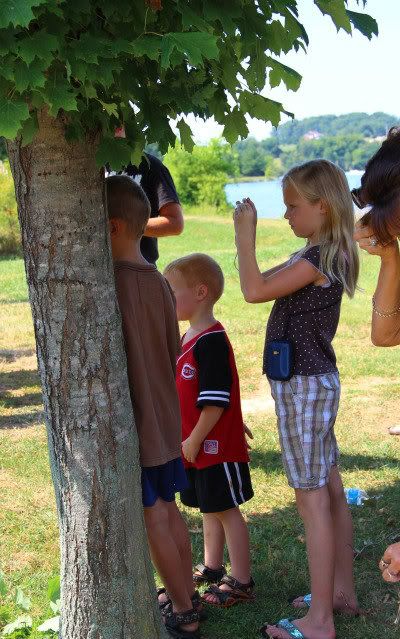 The women brought food to the men after they had all agreed to be "brothers." It was really hot out, and that watermelon sure looked good.
Afterward, we listened to a cartographer tell about his trade.