A word of advice:
Before you get one of these:
You need to get one of these!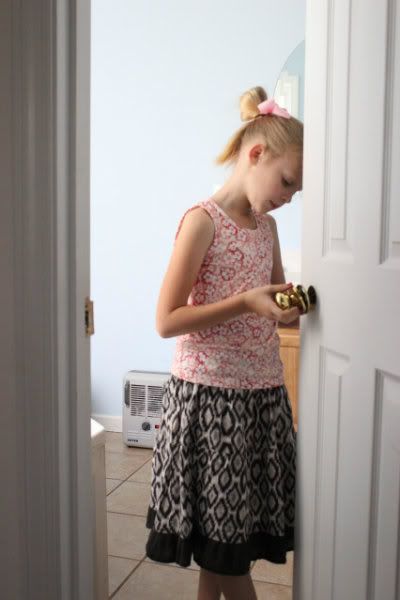 Ha! If only it worked that way. What did I do when this girl was little?! She's such a huge help. Besides fixing door knobs and doing laundry, she also cooks and does dishes and any other little thing I might need two hands for.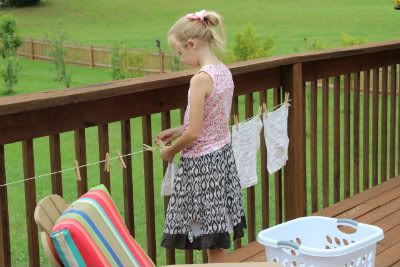 Zahana loves Dick and Jane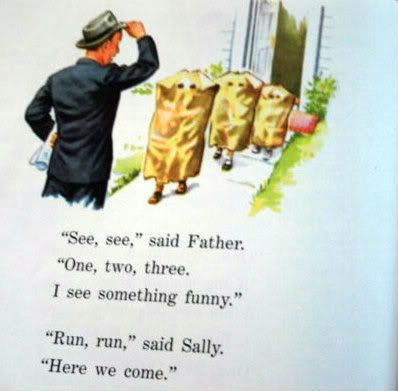 and was recently inspired by the book to get crafty. Which inspired Miah too.
When my sister was here, she asked Zahana what she wants to be when she grows up. "A mommy!" she replied. Talk about heart melting! Zahana loves to hold Elowen and always runs over to pat her if she fusses. Elowen usually seems quite content in Zahana's arms.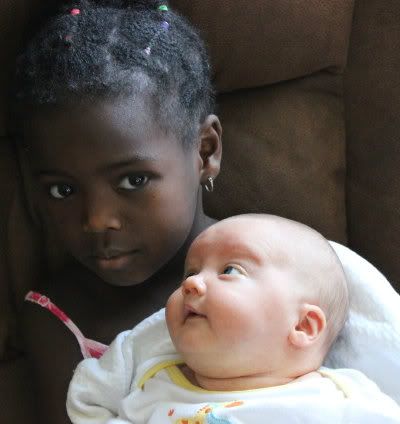 Jeremiah showed the kids how to catch quarters off their elbows, so they've been practicing.
We've been playing lots of games together lately.
(Don't worry, Miah still has lots of time for fun too. And doing her own thing, which she often does. And to be fair, Larkin and Jeremiah do a whole lot of laundry, dishes and cooking too.)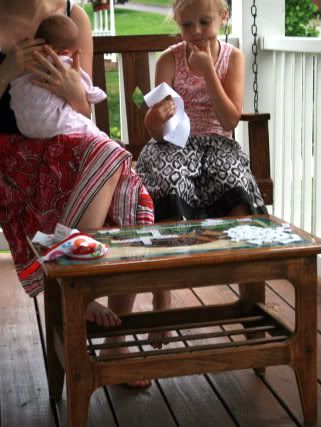 Elowen and I have been loving our new Moby wrap. It's about the only way I can get anything done.