One of Elowen's favorite places to lay is on the changing table. I'm pretty sure she can't see the bird picture from that angle, so I don't know why she likes it so much. I remember Miah liked laying on the changing table when she was a baby too. Elowen also loves looking at the ceiling fans.
Her very favorite spot to be is on somebody else.
She had her first shower today and loved it. It was even better than taking a bath. She's a little water baby.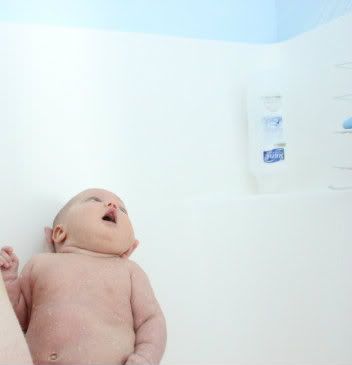 Elowen is just eight weeks old and weighs over 12 pounds. She's already wearing size 6 mos., because she's such a roly poly. I think her fat rolls and chubby cheeks are adorable!