I've been brewing and concocting, sewing and arranging, getting ready for our new little one.
Using the
Making Babies
book Jeremiah bought me for Christmas, I've made some Tea with Minerals, Relaxing and Nourishing Tea, Baby Powder, an herbal Sitz Bath, a Vitamin Tincture for me, Belly Button Tincture, Rash-free Wipe formula, Healing Tincture for me, Baby Calming Tincture, and Cramp Tincture.
Baby will be co-sleeping in our bedroom, so I wanted to fix up the room to be more calming instead of chaotic. I started with rainbow makers in the windows.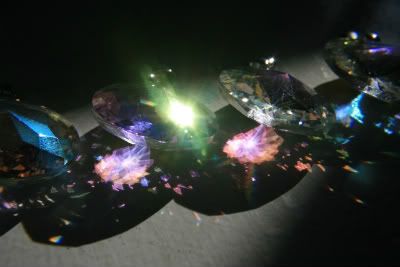 Changing pad on top of Jeremiah's dresser. Drawers for diapers. The origami stars took me forever to make, mostly because I couldn't find decent instructions. These were the third design I tried. They're pretty simple with good instructions, which I have now lost and can't share with you.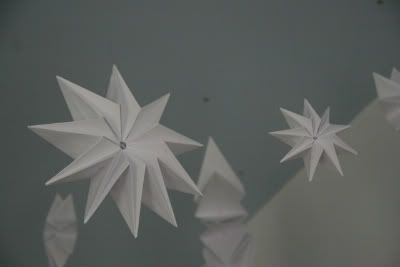 In the basket, some concoctions I made and the flannel wipes my friend made.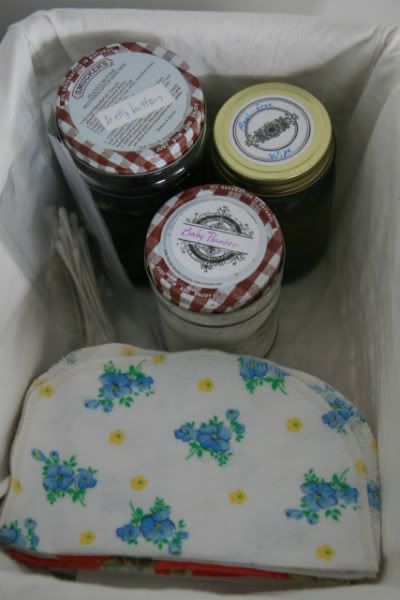 I made a new cover for the rocker and the nursing pillow.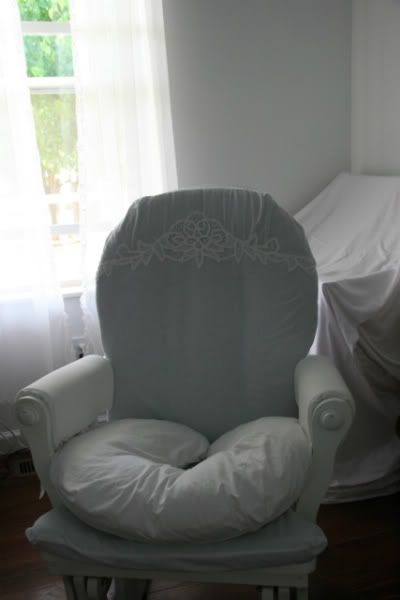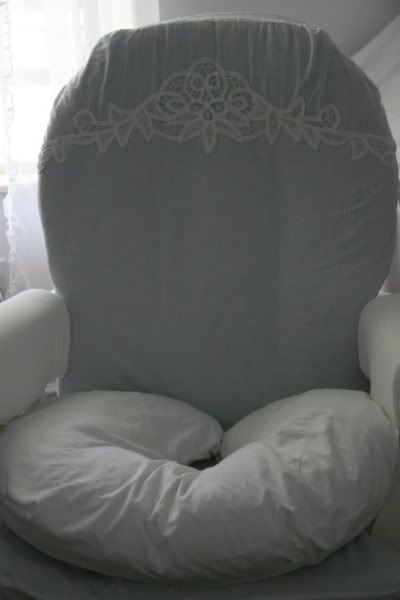 Baskets for burp cloths, nursing pads, bath supplies. Paintings by my friend.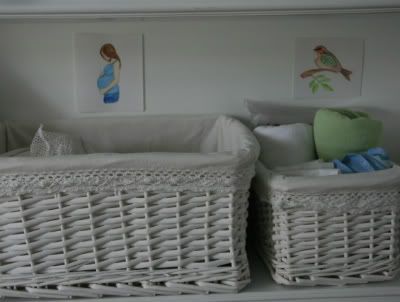 Blankets and baby wraps.
Car seat, diaper bag, bag for me, camera bag - ready to go! The pink night light was made by my grandpa. Calm cloud pictures on the wall.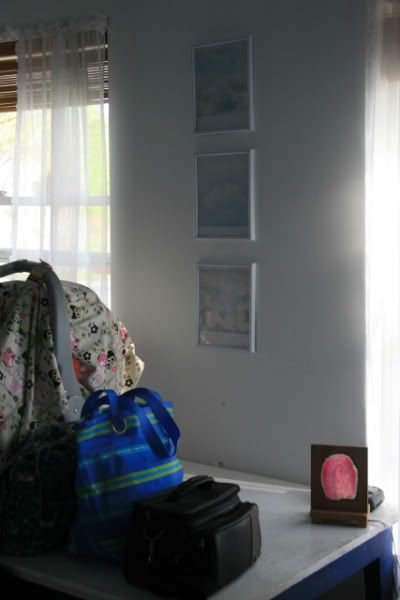 Homemade changing pads.
Special purchases: knitted wool scratch mittens and super-soft alpaca and silk socks from etsy and a wool and silk baby bonnet.
Car seat cover made by my friend. She even made the buttons!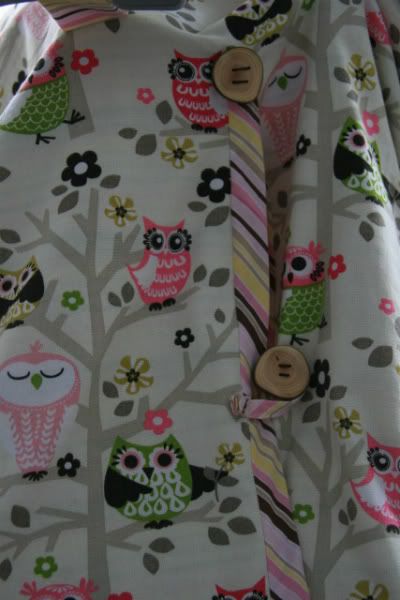 More handmade gifts: a hat made by a little girl at our church, a white blanket that someone made for my aunt when my cousins were born and she passed down to me last week, a sweet and cuddly doll made by my very talented friend.
I still have a list of things to make, just pretty little things or baby toys, but I think for the most part, we're pretty much ready!