My mom is back, cuddling Elowen, playing with the other kids, cleaning, and sewing. It's so nice to have her here.
She brought down this sweet pink outfit my grandma made for Elowen.
Meanwhile, Jeremiah has been busy around the house. He discovered a rotten header in the garage and replaced it.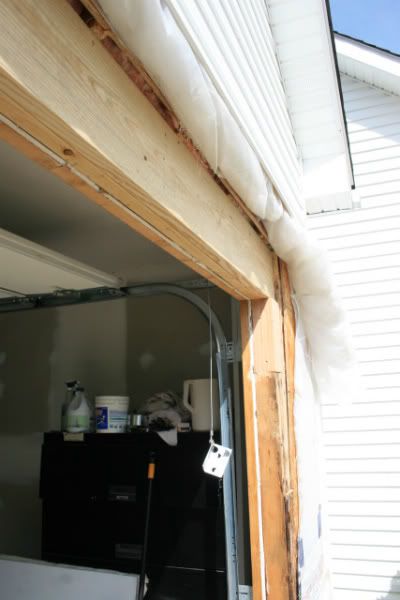 Then he painted the girls' room. (Next three pictures by Rohan.)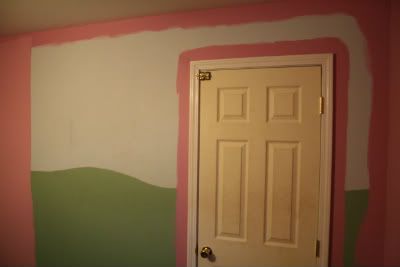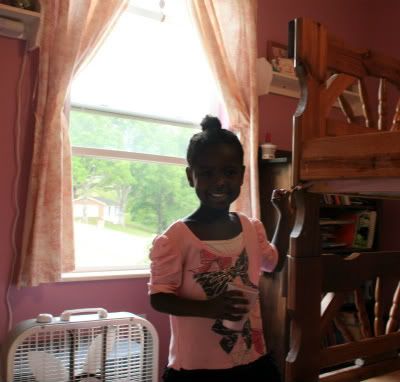 They saved a little window of the old paint job.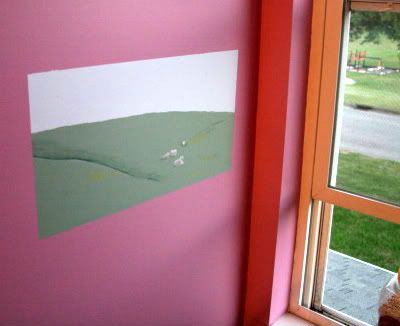 The girls love their new pink room.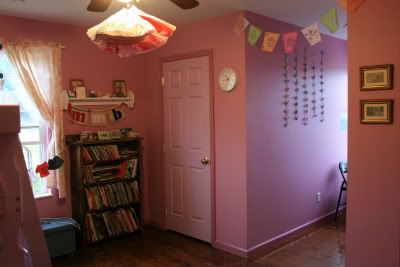 Miah made some art yarn.
And last night, Elowen had her first bath. We put herbs in the water, and it smelled so good. She didn't fuss or cry at all. I think she liked it.