I have been wanting to do this post for ages but never got around to it. Yesterday, Stephanie at
Ordinary Life Magic
posted something
similar
and offered a linky, inspiring me to finally get this done.
We are not unschoolers. I don't know what you'd call us. We just do what works. And one thing that works is games. When I was in school, I felt that school was a waste of time. I could easily get an A yet I felt like I never really learned anything. I wanted my kids' experience to be different. I not only wanted them to actually learn, I wanted them to love it. Games are just one component in our formula for learning and loving it. Games are good for learning facts and the like. Facts stick better when you're having fun getting them in your brain, when you
care
to get them in your brain. More importantly, though, games teach you how to think. There's not always one right answer that you can just find and write down and forget. You have to use your brain, make mistakes, try again, until you come up with a workable solution. The ability to think helps in math, science, reasoning, life in general.
I buy a lot of our games at used curriculum sales and thrift stores, so I usually get them pretty cheap. But I also think of games as essential curriculum.
Here is a list of most of our games. We also have some less interesting ones we use from time to time, like multiplication bingo, etc. I hope to add to this list over the years. This is just for sharing ideas. The links are to give you a better idea about the game, not necessarily the best place to buy. Don't forget to check out the other links at
OLM
.
HISTORY
The Civil War Game
- Locate the battles and other important places of the Civil War on a map.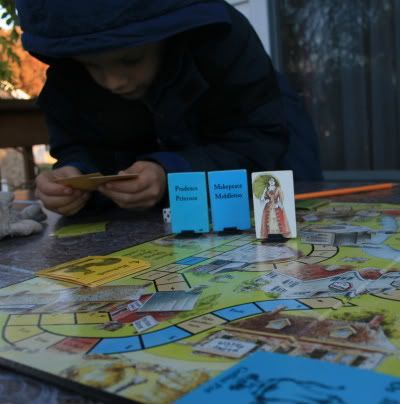 Made For Trade
- Colonial marketplace game.
The Voyage of the Mayflower
- Discover the hazards of crossing the ocean in a ship.
The Jamestowne Survivor Game
- Best for kids who are good readers.
GEOGRAPHY
GeoPuzzles
- Comes in all the continents.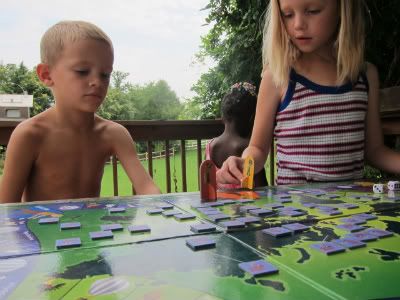 The Amazing Mammoth Hunt
- One of Larkin's favorites.
Geo Bee Challenge
Name That State
Scrambled States of America
STRATEGY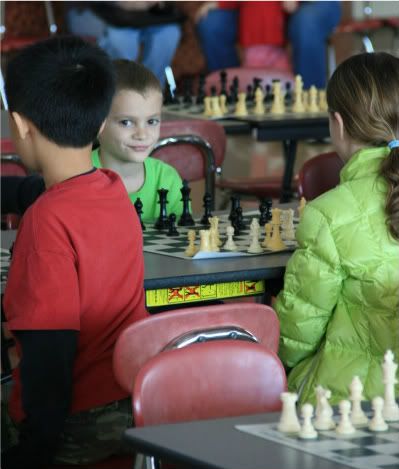 Chess
Mancala
- We made ours out of an egg carton and beans. Directions can be found online.
Risk
- Long complicated war game. Boys love it, whether playing by the rules or just playing with the pieces.
Rush Hour Jr.
- I'd recommend this for around age 5. My 7 & 8 year olds breezed right through all the cards. The non-junior version probably would have been better for them, but we haven't tried it yet.
AnimaLogic
- Has various levels of play, suitable for age 5 all the way up.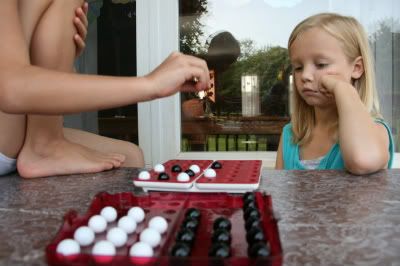 Pentago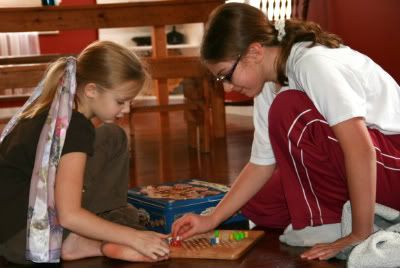 Chinese Checkers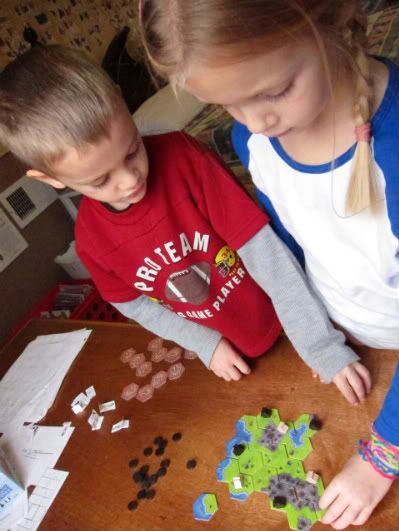 Fjords
Mastermind
and
Mastermind Secret Search
Zertz
- Like checkers but even more fun as the game board constantly changes and there are four ways to win.
Checkers
Backgammon
Sudoku
Gobblet
Rummikub
Pathfinder
Pente
VISUAL SPATIAL
Q-bitz
Set
TriSpy
Pentominoes
Scramble Squares
IQ Twist
Pictureka
MATH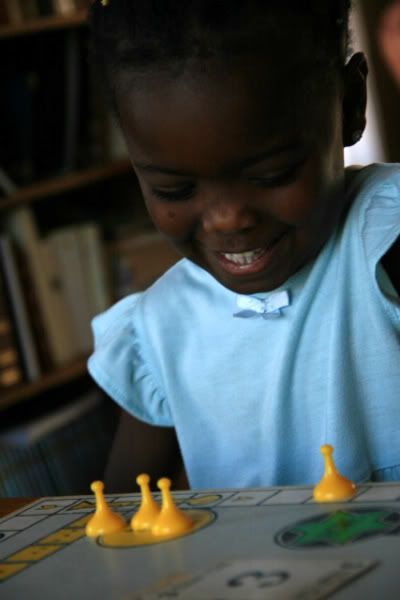 Sorry
- Good for learning to count, one-to-one correspondence, number recognition.
Rooster's 123 Game
- Very limited. Teaches numbers 1-5. Fun for preschoolers, though.
Geogems
- Sort of a bingo type game for learning geometric shapes.
Knockout and Muggins
- Really fun, versatile, and math-oriented.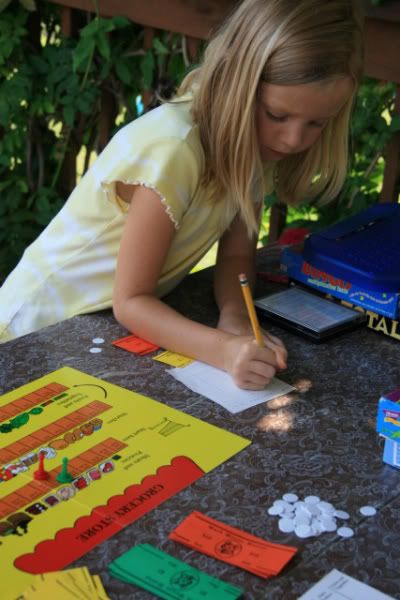 Math Mouse games
- The kids like the grocery store game from this set the best.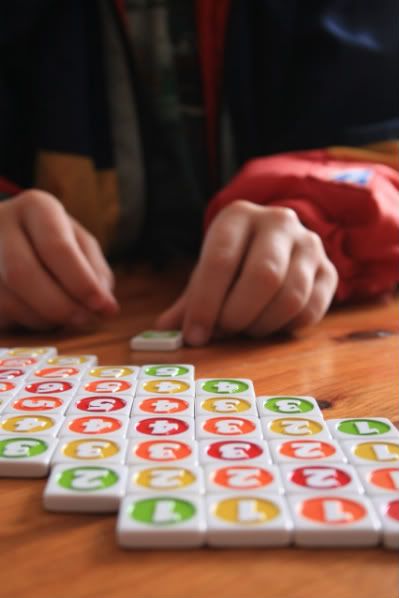 Sumoku
- Another fun and highly educational math game.
Qwirkle
- like sumoku but simple enough for kindergarteners
Totally Tut
- Great for learning addition, subtraction, multiplication, and division in a fun way.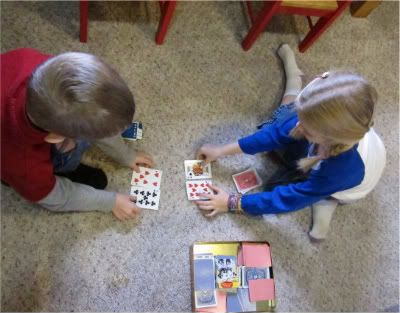 Cards - There are lots of ways to use cards for math games. Addition, subtraction, or multiplication war are the most common in this house.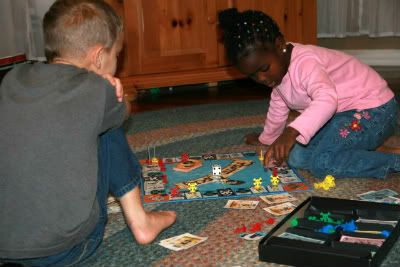 Pirate-opoly
- Any -opoly game is good for the money aspect.
Life
- Another one with money.
Smath
- make number sentences kind of like scrabble.
Sum Swamp
- Love this one for learning simple addition and subtraction.
Frog Pond Fractions
LANGUAGE ARTS
Scrabble Jr.
- There are several different versions. We use it mainly in for letter recognition.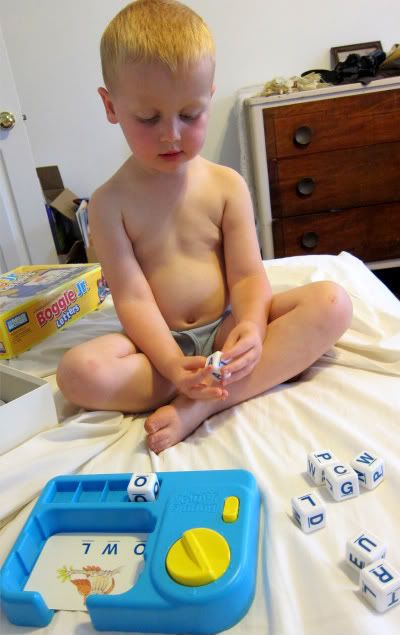 Boggle Jr.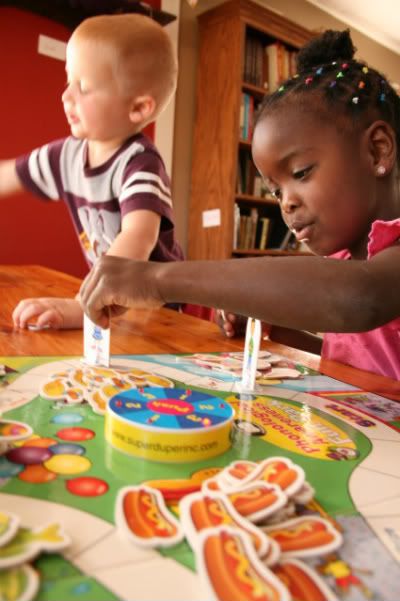 Fun Park
- I can't believe this is $60, and there's no way I'd pay that. I probably paid a couple dollars for it. I really don't care for this game, but Zahana loves it, mostly for the pieces I think.
Scrabble
Boggle
Upwords
Blurt
Chunks
Go To Press
Tree House Hunt - This is for learning simple punctuation. I couldn't find it anywhere online.
Bananagrams
- We played this with cousins, and I loved it. I think it was slightly advanced for my kids. You could play the same game with any letter tiles you already have.
SCIENCE
Sci-ology
- All the kids love this one.
This is a game we made when learning about fruits, nuts, and seeds. Making games isn't so hard, and you can make one for anything you want to learn about.
The Pollination Game
Into The Forest
OTHERS
Guess Who
Homemade trivia games
Dutch Blitz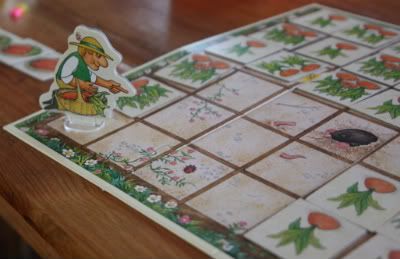 Garden Surprise
Puzzles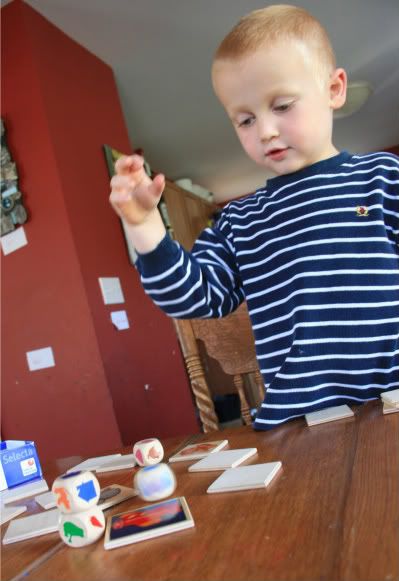 Greif Zu
Blink
5 Crowns
Tri-Ominos
Double Take
ART
Close Up
Where Art Thou