Learning about
Civil War flags
.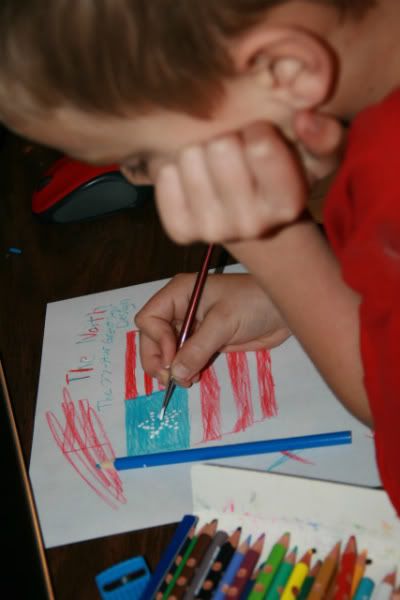 Larkin's.
Miah's.
Writing messages in Morse code.
Being mesmerized by a thermal toy. These were used to prevent soot from accumulating on the ceiling in Civil War days. Miah tried a few different shapes.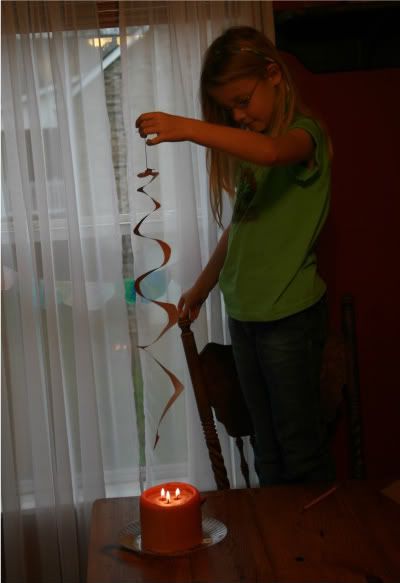 Apparently the flame was inspiring. When I went into the other room for a minute, the kids started making treasure maps.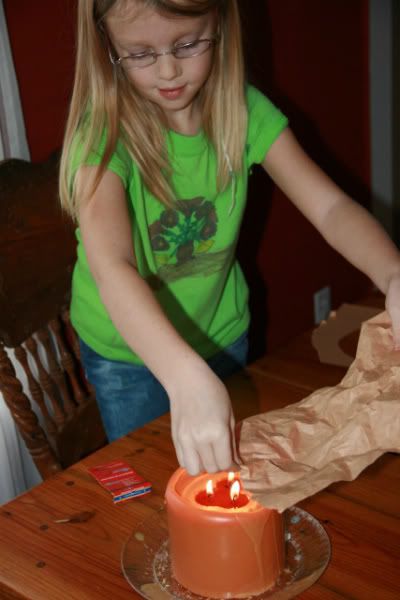 More puzzling.

Marching and dancing to Civil War music.
Star Spangled Banner
Dixie
- with paintings of the war
To Arms in Dixie
- same tune, different words, lots of Civil War paintings
A host of other songs.
Boy battles.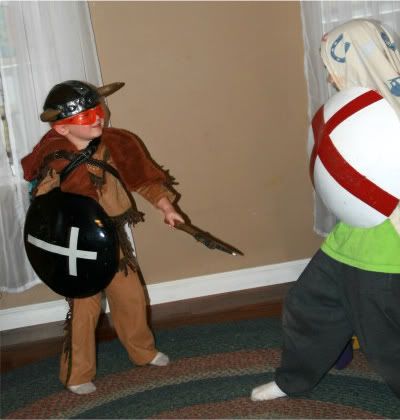 Making
hardtack
.
(Strawberry smoothie face.)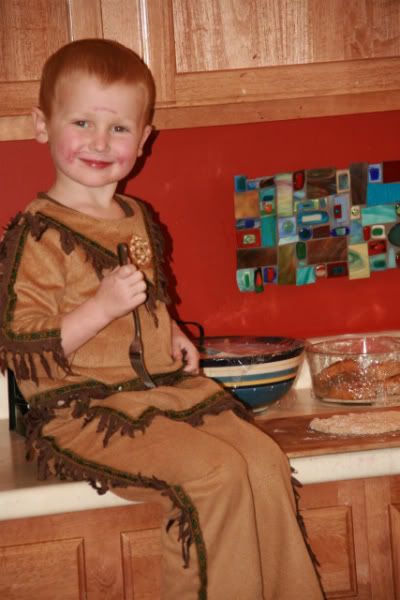 Hard.
We finished the day up with reading. Larkin is flying through the Thornton Burgess books, and Miah is reading the Josephina American Girl series. Zahana is sounding out everything in sight. And Rohan loves it when somebody reads to him.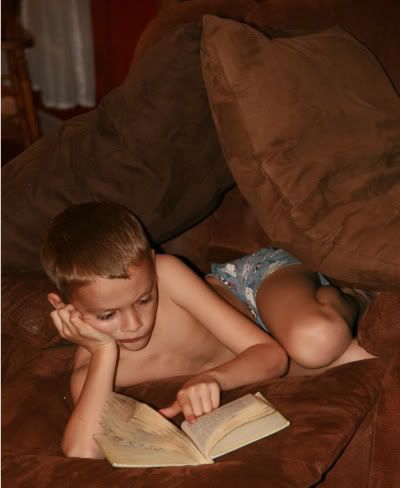 "A mere compilation of facts presents only the skeleton of History; we do but little for her if we cannot invest her with life, clothe her in the habiliments of her day, and enable her to call forth the sympathies of succeeding generations."

~Hannah Farnham Lee