Another early morning war in the kitchen, though not so early as yesterday, thankfully.
Math.
Today, for our Civil War studies, we concentrated on the slave culture. We started with jarabadash, a game like tic-tac-toe that can be played in the dirt with pebbles. Each player has three pieces which can be moved around the board.
Then the kids made
akwaba dolls
out of play dough.
Miah's and Larkin's.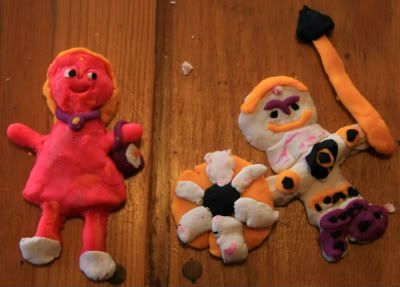 Zahana's.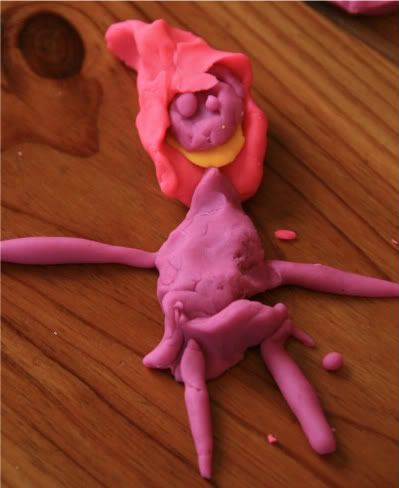 An engaging game of mancala.
War, again.
My happy little helper.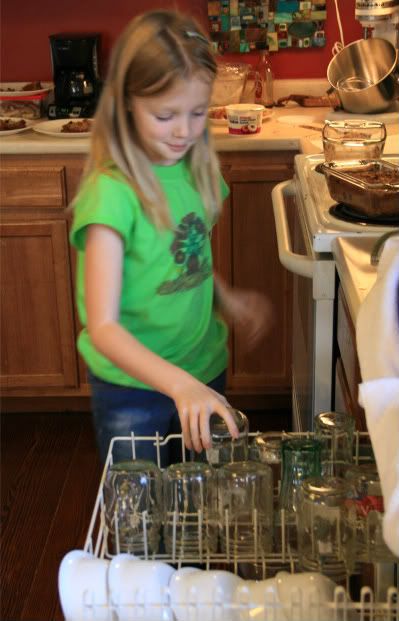 New puzzles for the little thinker. (I was happy to
finally
find some cute ones that didn't feature little blond girls. Nothing wrong with little blond girls, of course. :) Sometimes we just need something else.)
A sunny day gave the kids lots of time to play with their new chicks.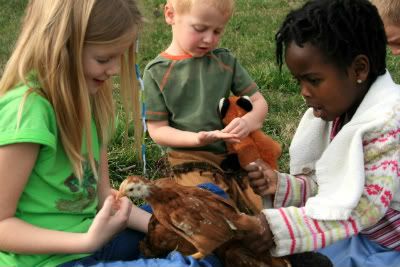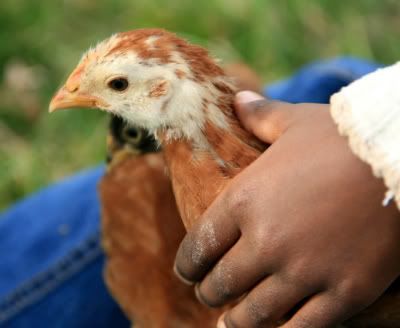 Making jewelry with cowrie shells. This idea came from reading
the Addy books
.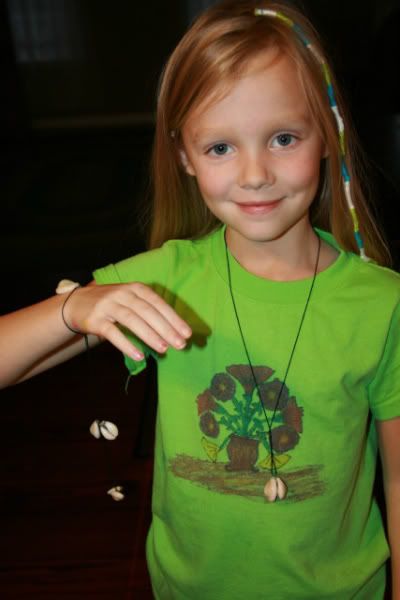 We also listened to several spirituals and talked about how the words could refer to Biblical events or were code for the Underground Railroad.
Here are some we liked:
Wade in the Water
This Little Light of Mine
- this starts out with a lot of good pictures, but around 3:00 has some inappropriate ones. I really couldn't figure out why they were put in there. So we watched up to that point, then minimized the page and just listened.
Get on Board Little Children
- Only one I could find where you could really hear the words.
Swing Low, Sweet Chariot
"History with its flickering lamp stumbles along the trail of the past, trying to reconstruct its scenes, to revive its echoes, and kindle with pale gleams the passion of former days."
~Winston Churchill