We've been so busy I haven't had time to post! Here are a few random pictures of Valentine's Day preparations to start:

The kids painted paper heart doilies, and I used some of the doilies to make shirts for the kids. They also made lots of cards to give to their friends. I wasn't paying much attention to what they were doing. After they went to bed, I was cleaning up and found the above card made by Larkin. Cracked me up. I mean, seriously, those people that promote gender neutrality - have they ever been around kids? I don't think a girl could even conceive of such a card. I'm sure one of his little male friends will appreciate a gun on his Valentine card.


My parents visited this weekend. We went chasing snow. The kids were so thrilled that we could hardly drag them from the parking lot at Newfound Gap to explore some more natural settings. It's the first snow they've had to play in this year (and probably the last.)
It took us an hour and half to get to the snow, so Zahana fell asleep on the way there.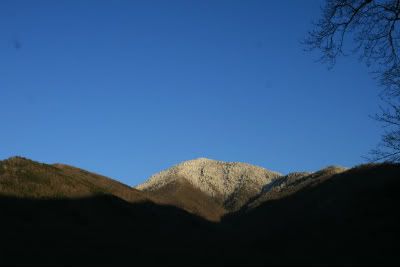 Making a snow fort with Grandpa.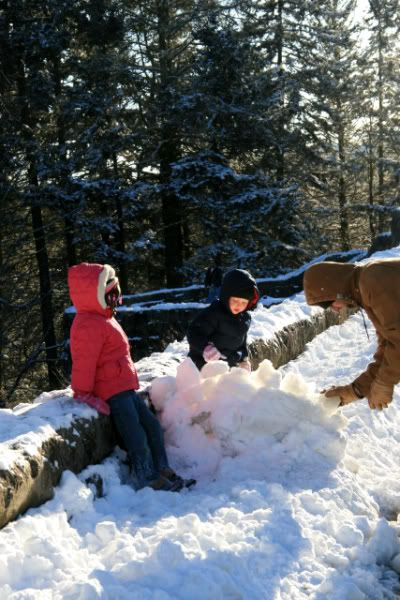 Snow fight with Grandpa.
(Larkin lost another tooth this week and has a couple more about ready to come out. We've been calling him Snaggletooth, and he's really been playing it up by making silly faces. But I love this happy picture.)
I loved the beautiful frozen river.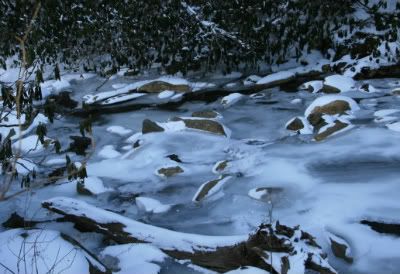 Listening to the kids exclaim over the big icicles was enough in itself to make the drive worthwhile.
In other news, the girls enjoyed the annual father/daughter dance with Jeremiah, and we (pretty much) finished up our history unit on the Civil War. But those will have to wait for another day.