Jeremiah took Miah and Zahana to the annual American Heritage Girls Father/Daughter Dance last week. This was Zahana's first year to go.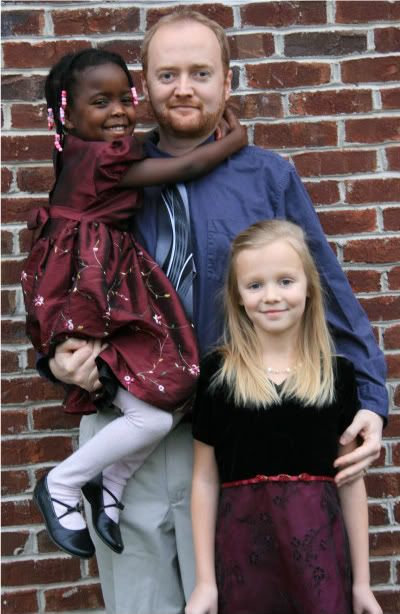 Rohan didn't want to be left out of the picture taking.
Apparently, the dads danced with their daughters on the slow songs and the girls all danced together during the fast songs.
Except for one guy. (About halfway through, you see Zahana looking really pathetic. I guess she wasn't happy about the camera not be trained on her the whole time.)
Meanwhile, the boys stayed home and studied history. Their choice.
Rohan would look through the books and ask about every picture. "Larkin, is this a good guy or a bad guy?" Larkin always had an answer.