The day started (very early) with a war in the kitchen. Rohan kept repeating, "Surrender or die!" She surrendered.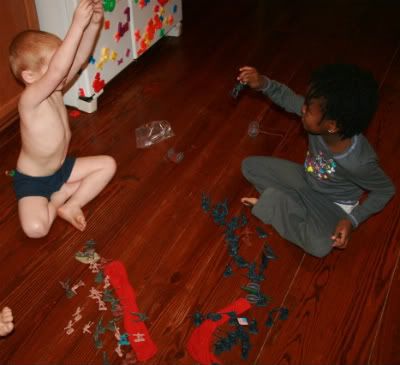 After breakfast and math, I got out the book,
Civil War Days
for project ideas.
Miah and I played a couple rounds of Pigs in a Pen.
Then we made short'nin' bread together and
sang
while we waited for it to bake.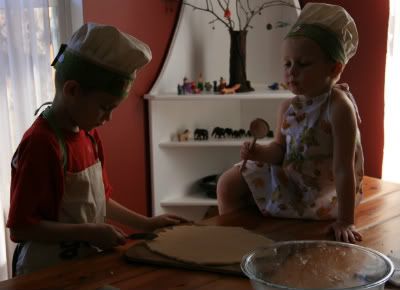 Next, each of the kids made a mini sampler with their name or initial.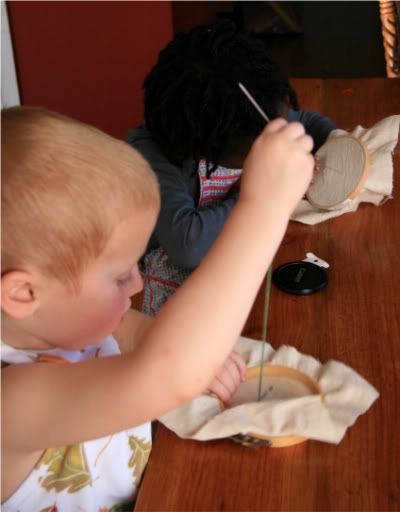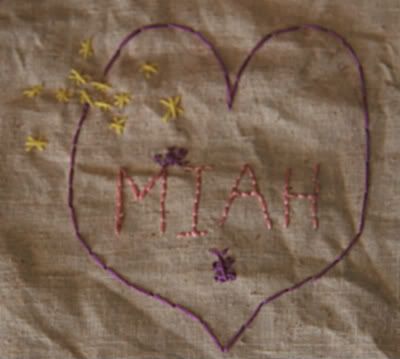 The day turned unexpectedly sunny, so we took advantage of the opportunity to do some Civil War exploring. First we went to the
McClung Museum
, which has some artifacts displayed.
We also looked around at the other exhibits, including this one on geology.
Then we headed over to Fort Dickerson.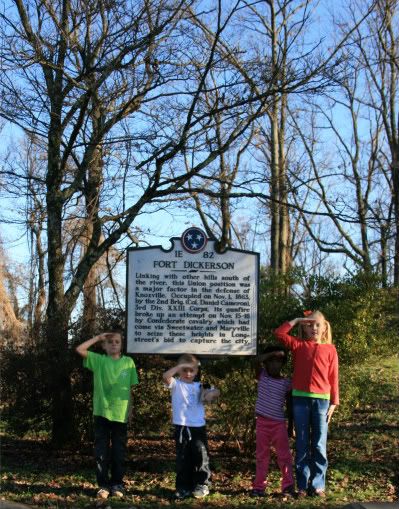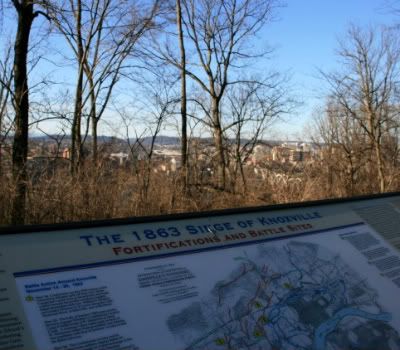 Larkin spent most of his time shooting the imaginary enemy or falling down dead over and over.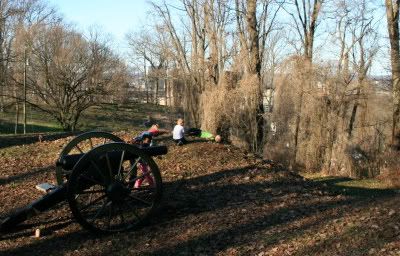 It was a beautiful day for climbing and playing and running.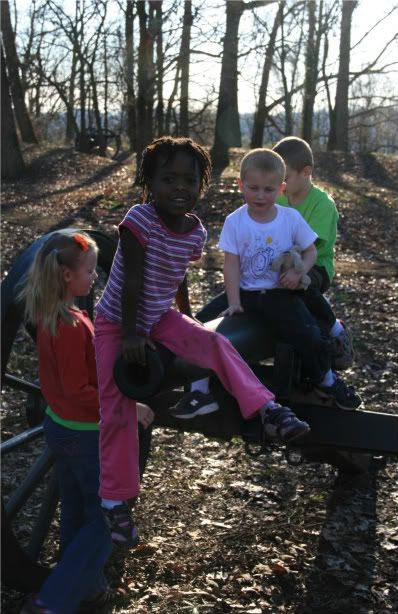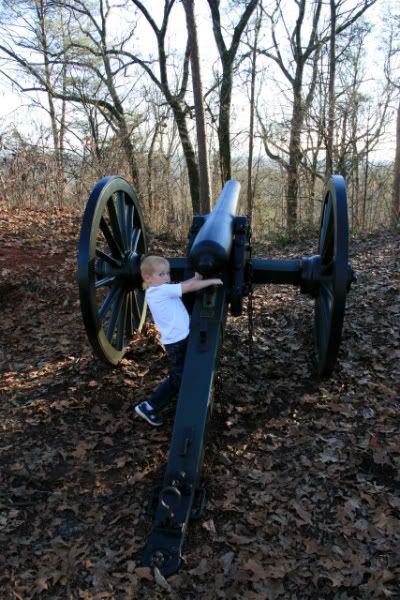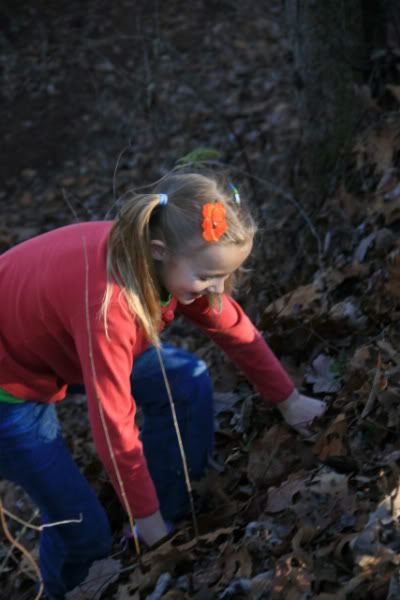 We finished off the day by bringing home five chicks! Nothing to do with our history studies, of course, but it will be nice to have something running around the yard again. More on them tomorrow.
"If one could make alive again for other people some cobwebbed skein of old dead intrigues and breathe breath and character into dead names and stiff portraits. That is history to me!" ~George Macaulay Trevelyan