Library books. I have to mention that I loved the books by Brian Wildsmith. The stories of Joseph and the Exodus were biblically accurate and had beautiful, engaging pictures. They're the kind of pictures you want to keep on looking at, so you don't miss any details, and that held the kids' attention longer while I read.
One of the first blogs I started reading was
LaPaz Home Learning
. Three years ago,
she posted
about a paper doll pad for studying cultures. I've been saving that idea up for RIGHT NOW! We used the
Royalco paper doll pad
, and since we only needed solid colors, we used construction paper for the Egyptian doll clothes. I have the
Around the World decorative papers
just waiting, though, for when we need some ethnic designs.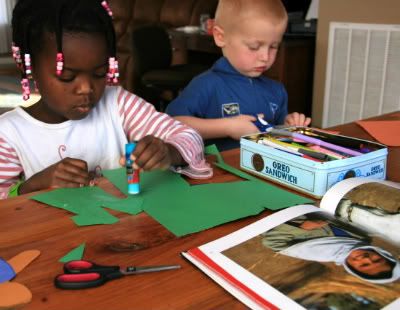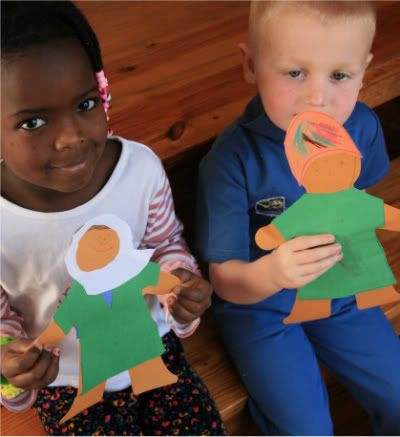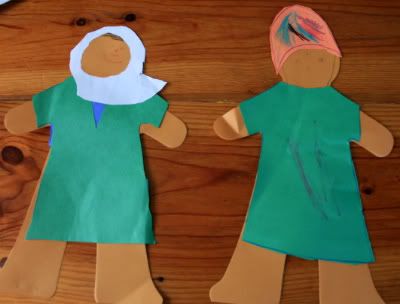 Using the book, A Nile River Food Chain, (from the library) we made food chain pyramids with pictures I printed off the computer.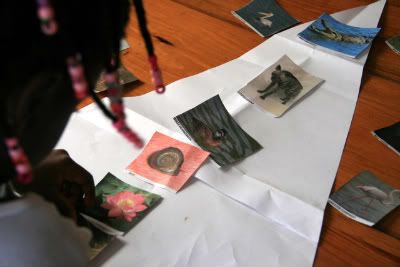 We also put together our Africa puzzle, looked through our Africa continent box, and looked at African flag cards (Target dollar rack.)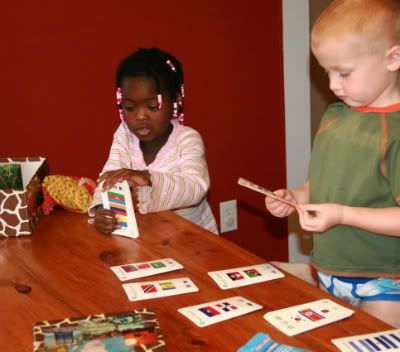 We played an Egyptian game called Seven Bricks. Basically the kids take turns trying to knock down a tower of blocks with a ball. One of those things which seems too simple but the kids think is great.
Dot-to-dot
Egypt flag coloring page