This week's preschool science is all about airplanes, so we started the week out with a trip to see Papa at work.
First, a look at the tools of the airplane mechanic's trade.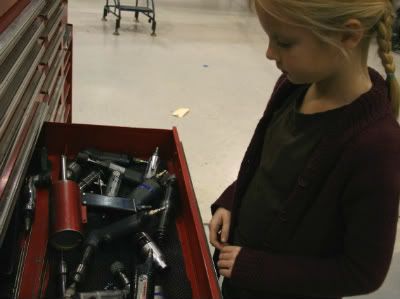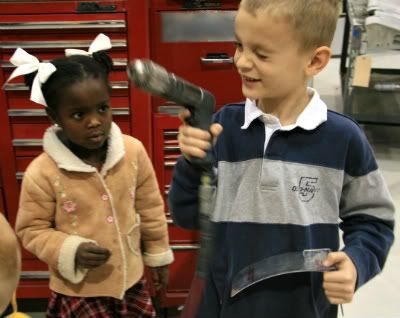 A look inside the airplanes that are being worked on.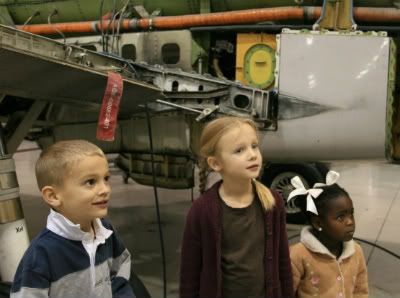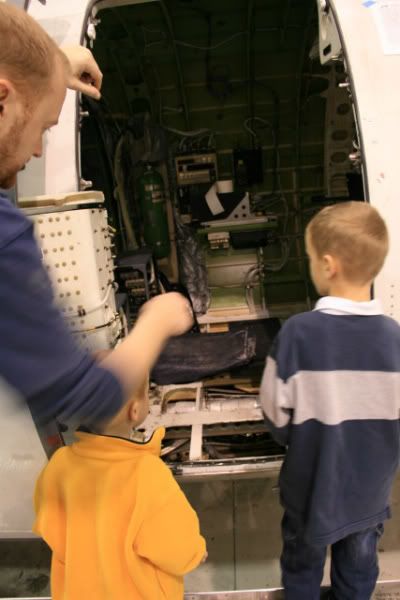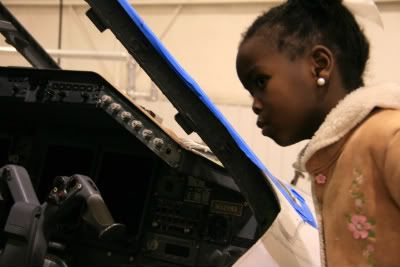 Then into the sheet metal shop to use all the big rollers, brakes, drills, cutters, and a scary-loud saw.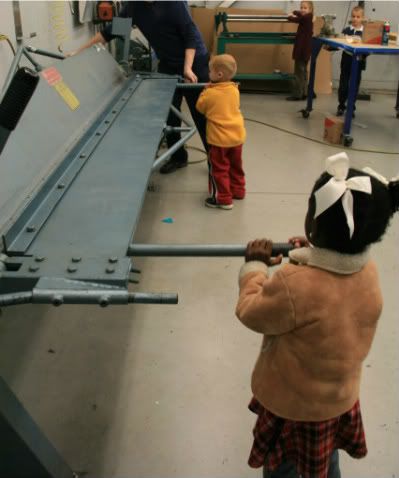 They each took home a couple of their aluminum creations.
"A child educated only at school is an uneducated child." ~George Santayana