Making an airport, complete with hangars and a control tower.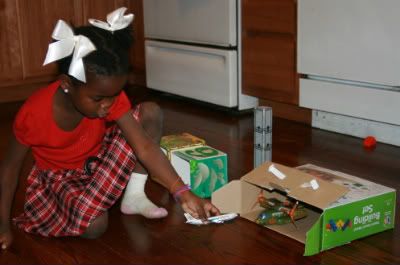 Airplane coloring pages:
here
,
here
, and
here
.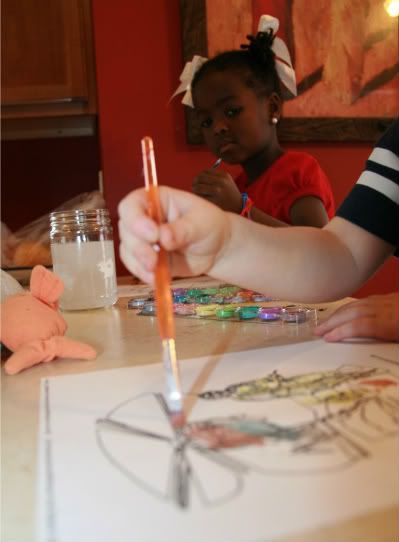 A
lesson
in how airplanes fly and making the shape of airplane wings out of clay.
Dot-to-dot
and
maze
. Rohan loved the maze and kept asking for more.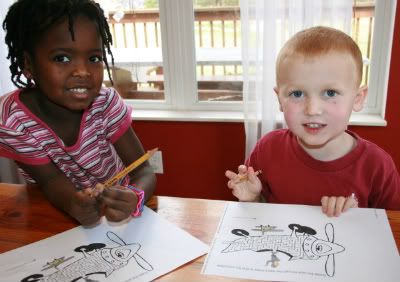 Falling paper experiment
. A ball of paper falls faster than a flat piece that catches more air.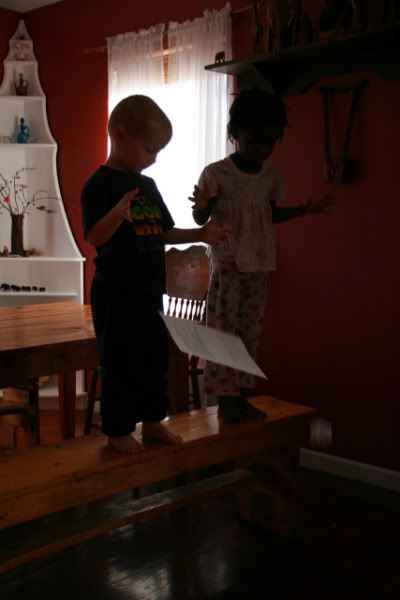 But a parachute slows the ball of paper down.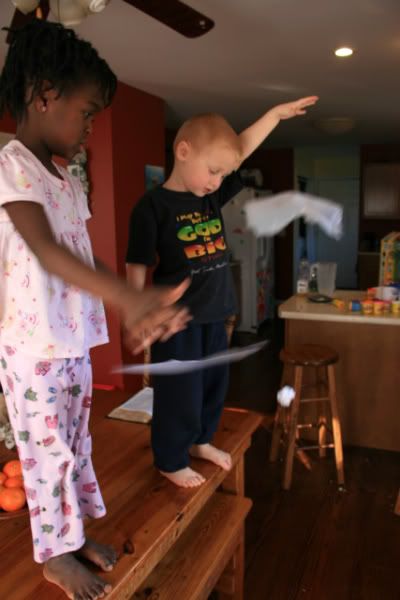 Paper wing experiment
.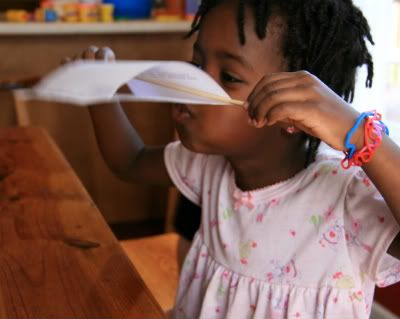 Airplane rhymes and fingerplay
.
Playing with paper airplanes.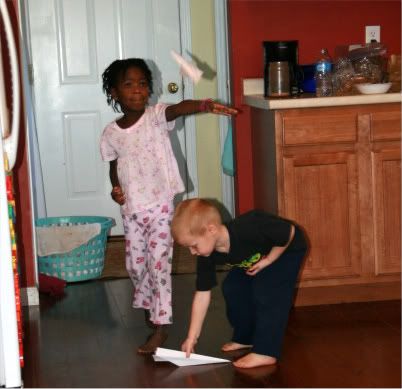 And a paper helicopter.
Airplane art
.
Windsocks made of toilet paper tubes and streamers.
Playing mechanic and pilot.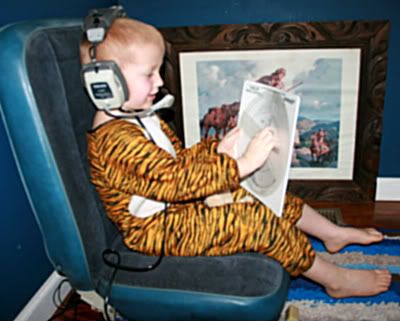 I used google maps to show the kids how long it takes to get to different cities by walking, driving or flying.
And we read plenty of books on airplanes. I especially liked
The Little Airplane
by Lois Lenski. It is geared toward young children but the text isn't babyfied. It's full of information in a story format and would be good for preschool on up through elementary.