This week, we learned all about Madagascar, the Vanilla Island.
Lots of books, of course.
We shared some of our fun with our Tuesday co-op friends, starting with a video from the library and a snack of
banana fritters
. Then we watched
leaping lemurs
and tried
some leaping ourselves
.
The kids made drawings based on
descriptive imagery by Maya Angelou
.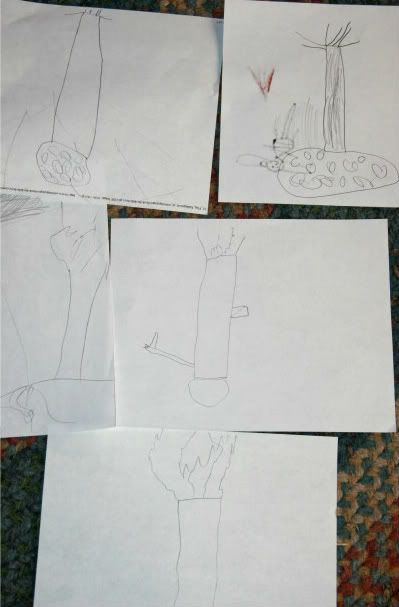 Baobabs
and the
tsingy
.
Imagining
what's in the egg
.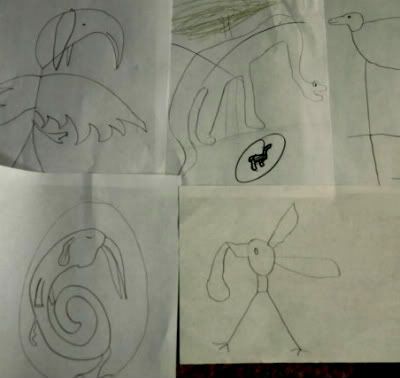 Making
landforms with playdough
.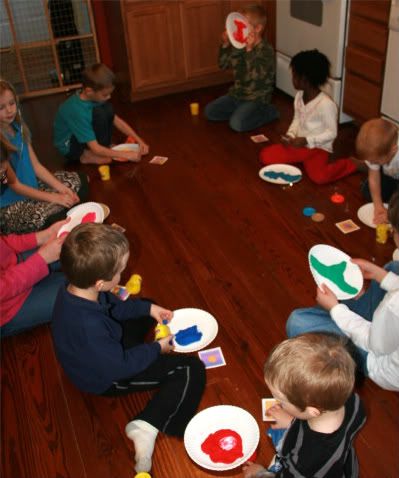 Coloring pages of the Madagascar flag and animals.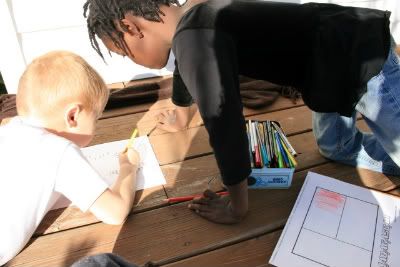 Madagascar
dot-to-dot
.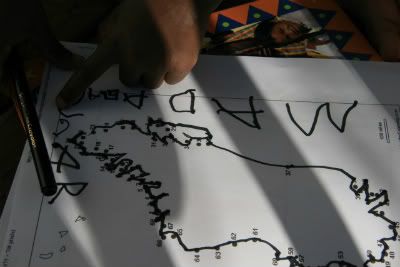 World map and Africa puzzles.
We finished up with a
Malagasy meal
: varenga with rice, greens and tomato, fruit salad with plenty of vanilla, and burned rice drink.
Additional activities from our Madagascar week:
Reading a map
Videos about
aye ayes
, the
fossa
,
lemurs
,
sifakas
,
more lemurs
,
plants
(at about 2:40)
Pictures of the Malagasy
people
and
money
And just for fun -
Song of the Zebu