It's going to have to be another random picture post. I need more sleep these days, and this kind of post is quicker.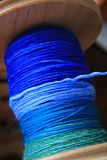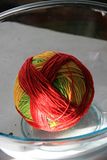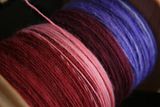 I set myself a goal of one skein of yarn per week and one silk painting per week. In the first week of January I have a half finished skein (above. It's a really long rainbow single I plan to coil.) and a drawing of the the silk I want to paint. I tried.
Miah has become interested in the guitar so Jeremiah taught her a few chords.



Jeremiah and Larkin building bridges. And memories.



Jeremiah built this beautiful corner shelf this week. It makes the dining area look so bright and fresh.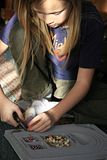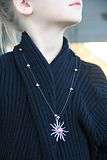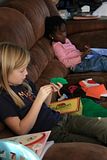 Miah made a necklace and some felt creations.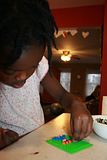 Playing, playing, playing.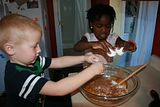 Bird watching and cooking.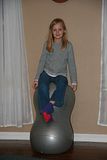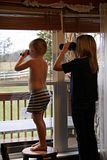 More.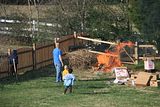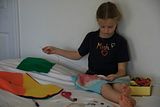 And more.

Such a good, full week we had together.


"Rejoice with your family in the beautiful land of life!" ~Albert Einstein