Our little Tuesday co-op group took a field trip to our local history museum.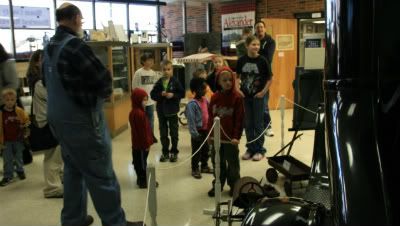 Along with the regular artifacts of the county, they currently have a Civil War display, which is just perfect for us, since that's what we've been learning about in history.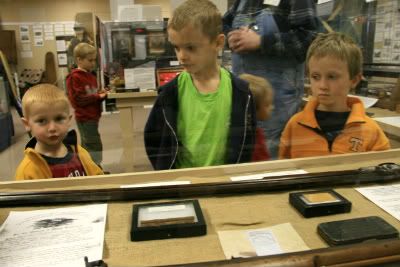 Miah's favorite exhibit was the catfish which was the largest fish ever caught in Tennessee. As soon as we got home, she measured out 5' 4" on newsprint and drew a big fish for everyone to color together.
The weather was sunny and warm, so Jeremiah tilled and Miah helped plant lettuce, radishes, carrots, and peas.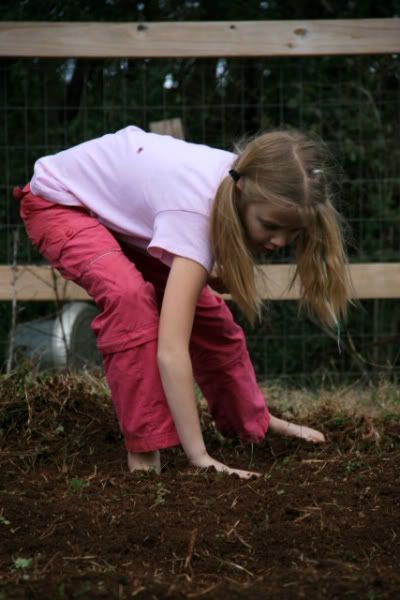 Barefoot weather!
The other kids were more interested in building a fire.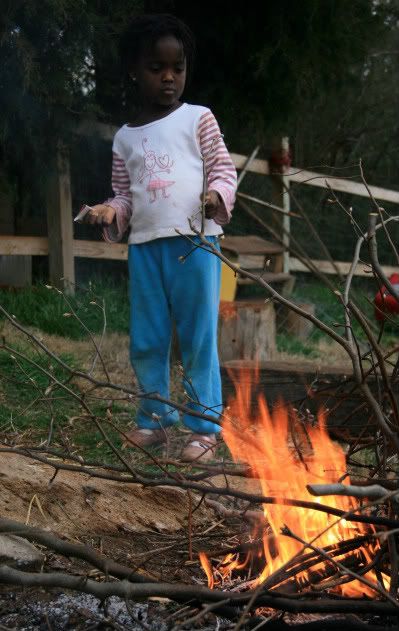 And finally. . .
What you've all been waiting for . . .
My belly!
I'm 29 weeks. That's about 6 months. I'm doing great, definitely the best pregnancy I've had. And this little girl is a kicker! There's no doubt that she's a strong one.
But she remains nameless. Despite the hours and hours I've put into to finding the perfect name for her. I thought I had the perfect one yesterday. Until I told Jeremiah. We are just on opposite ends of the naming spectrum, and it's so hard to agree.
So. Got any ideas?