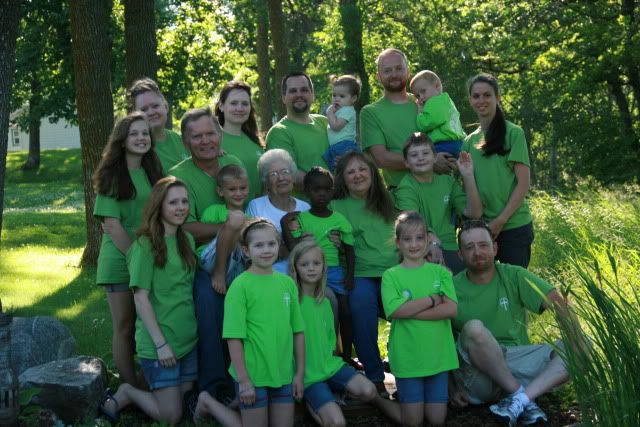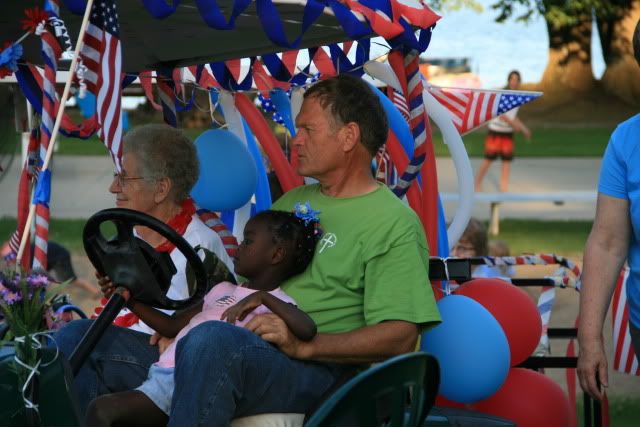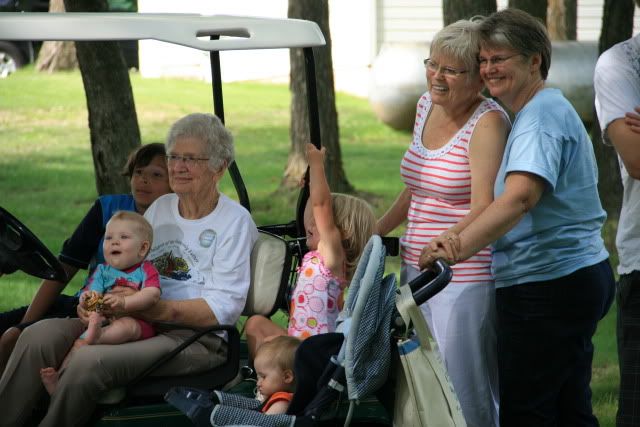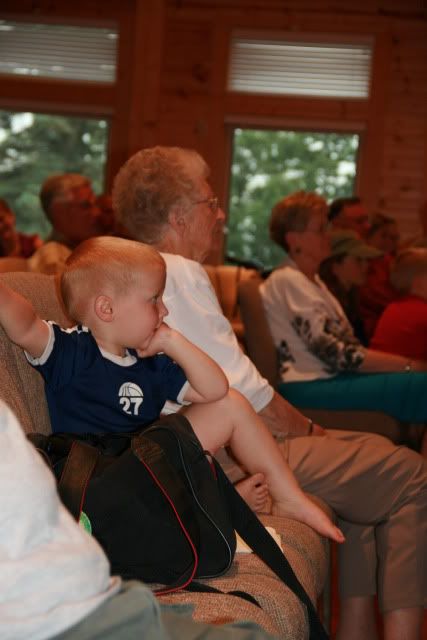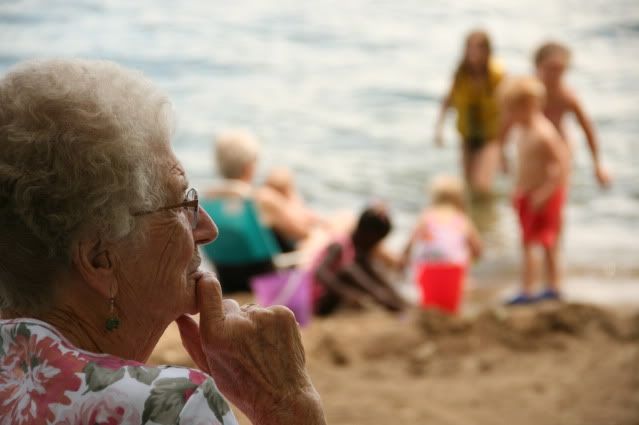 I was only around her a few times. And of course I was married into the family. It's not like I have all the growing-up memories the rest of the family has. But there are people in life that touch your heart and your soul no matter their relationship to you or even how much time you spend together. People you will always miss when they are gone.
Jeremiah's grandma gave us some wonderful memories by getting the entire (very large) family together this summer. The kids will always remember that wonderful family time. They had a chance to meet cousins and aunts and uncles they might never have seen.
But it is more remarkable that she always made you feel welcome and loved with just a few kind words and a pat on the knee. She lived out the love of the Savior. To everyone around her, she gave that love and showed us what it looks like to live a life devoted to Christ. A life which she now continues in His glorious Presence.