I had an ultrasound this week. The baby looks healthy in every way. It was pretty active, moving its hands around, yawning and sticking its tongue out. The legs were crossed and its precious little feet were right in the way of the area we especially wanted to see. Then it fell asleep. So we waited. And poked around on my belly a little. Until finally, we could see.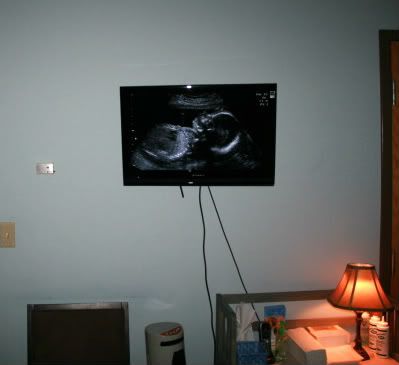 This picture gives you big clue. Can you guess?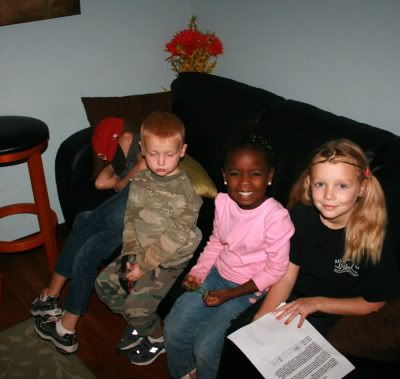 It's a girl!!! (The boys weren't really that upset. It just took a while for them to process the information.)
At home, Miah added Baby Girl to our Christmas cards.