For a few days, the kids have been playing a game where they pretend the floor is hot lava and they have to figure out how to get around without touching the floor.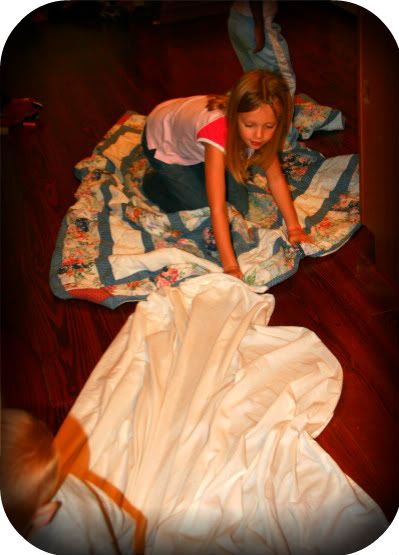 Then Miah got out the oil pastels, and she and Larkin drew volcanoes.
I took my cue from the kids and went upstairs to look through our books for any volcano or earth science books. We enjoyed one together. The kids were amazed by some of the stories in the book, and we looked up several places on the globe.
Larkin brought home more rain forest books from our last trip to the library.
Rohan has really been enjoying looking at books and being read to lately.
Random crafts involving hot glue, the kids' favorite.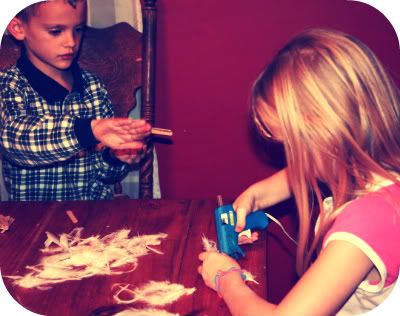 Writing a letter.
Searching for inspiration.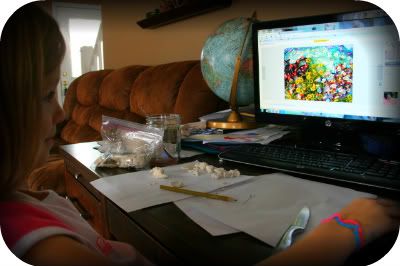 She made several beads out of
paper clay
and drew some
kolam designs
.
Snow play with more experimentation this time.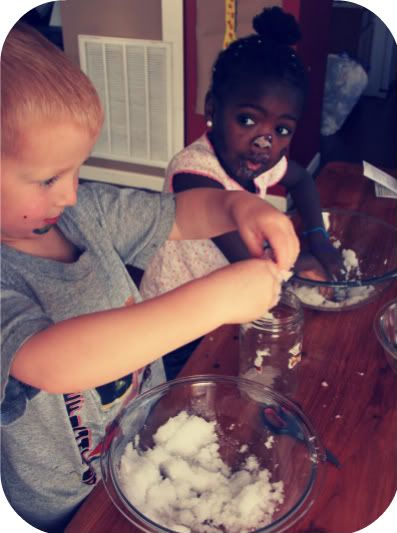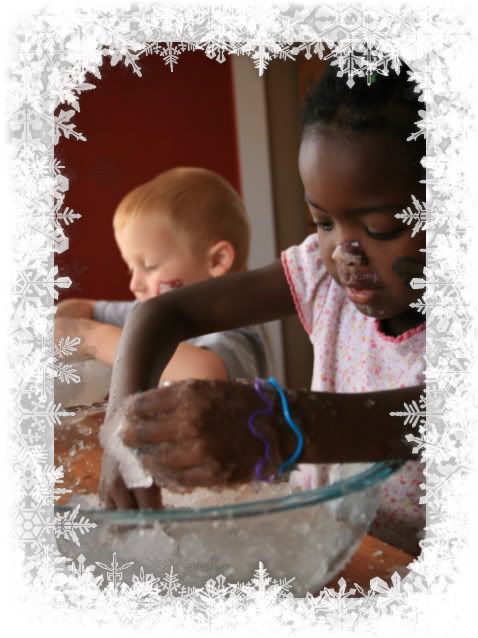 Making pancakes together.
And since Mama was playing around with pictures, the kids wanted to play too.
Miah's:
Larkin's:
Zahana's