This weekend, the girls and I decided we wanted some Swedish Christmas food. While I made Swedish rye bread (
Jeremiah's grandma
's recipe) and Swedish meatballs, Miah and Zahana made
saft glogg
.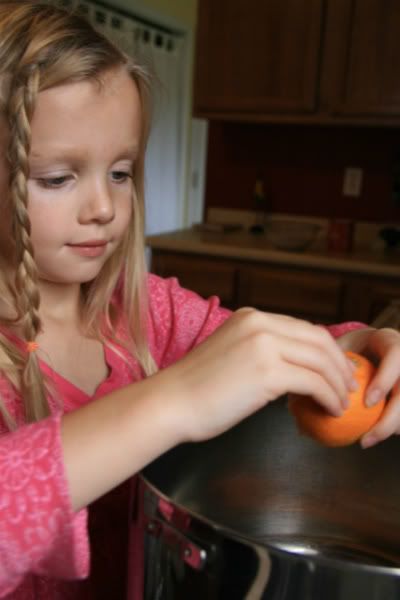 And
Swedish apple pie
and
pepparkakor
. Miah had some good practice with dividing both recipes in half and measuring.
Dress-up while waiting for the yummies.
Mmmmm!
Larkin made sure we had a Swedish flag on the table.
Mr. Pathetic didn't enjoy the food as much as some of us!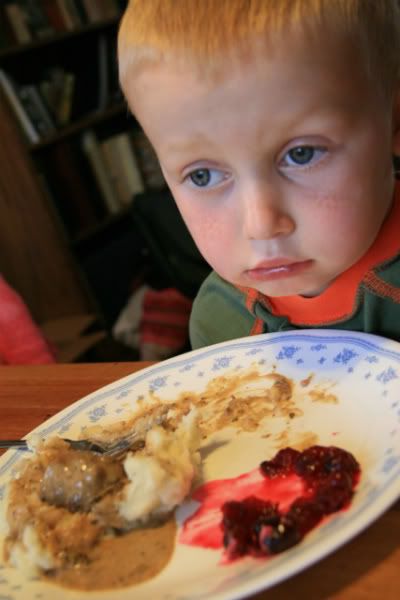 But everybody enjoyed the desserts. (Well, I enjoyed
smelling
them. I'm not on GAPS anymore, but I'm not eating gluten or sugar.)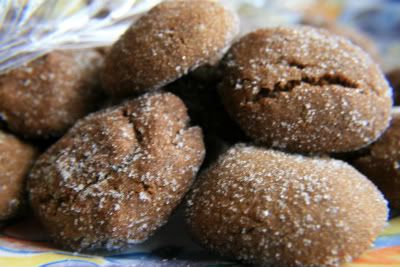 I tried out some
authentic Swedish coffee
and had some rice pudding. The coffee wasn't really significant, just more difficult to prepare. I think I'll stick with my coffee maker.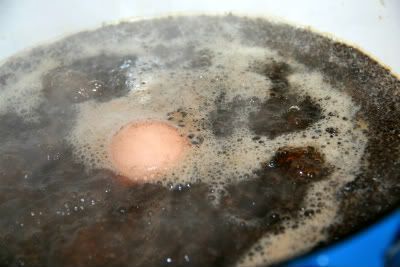 Later, we took the kids to pick out a Christmas tree.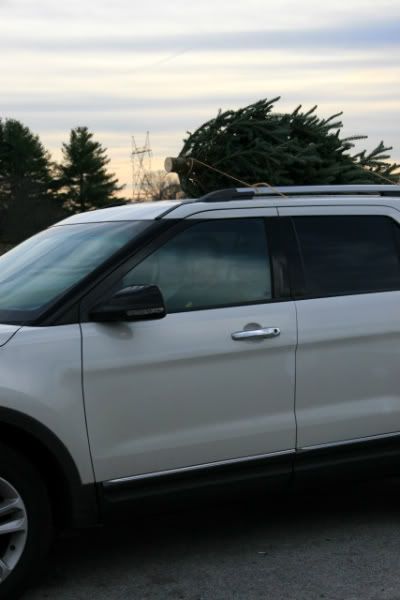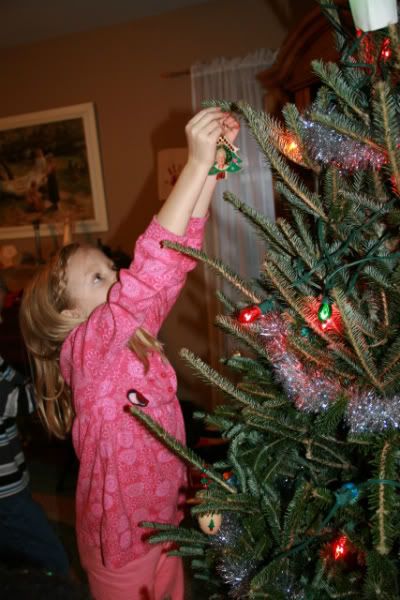 Jeremiah got the kids some potted spruce trees to decorate and plant later.
Our forest animal advent calendar.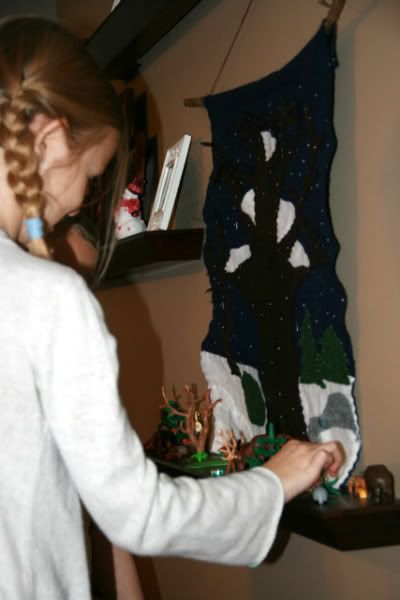 The kids love to play with the little animals.