It has been a relaxed and busy week, each finding his own thing to do, resulting in not much to blog about and a post filled with complete randomness.
Fingerpaint in the bathtub and discovering the jets.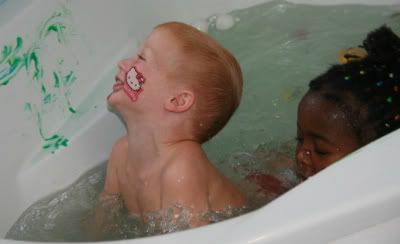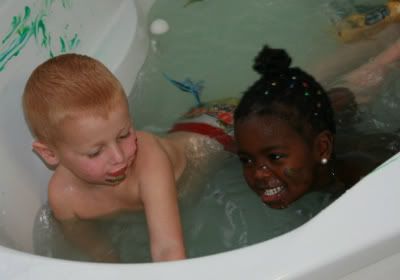 Selling the jewelry made in class to benefit Women at Risk.
A gift - lots of girl baby clothes!
Another gift - a beautiful handmade angel.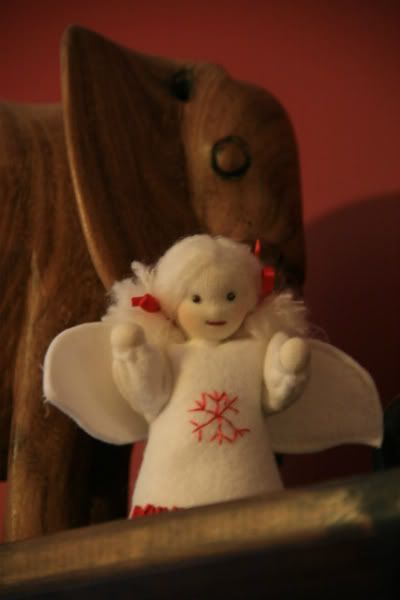 Making concoctions.
Drying lemon balm.
Stirring the
egg nog
.
Making pop-out cards.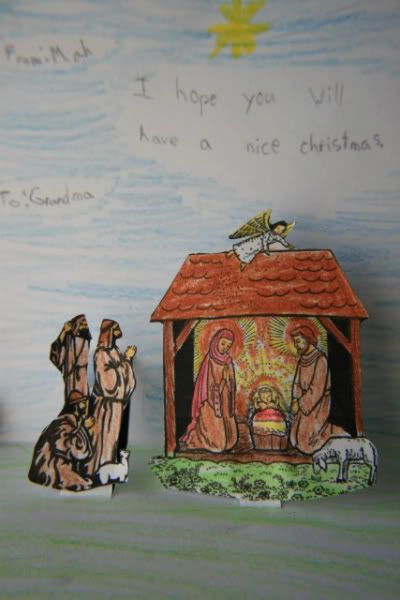 Crystals are done growing.
Painting silks.
Leftover salt from silk painting.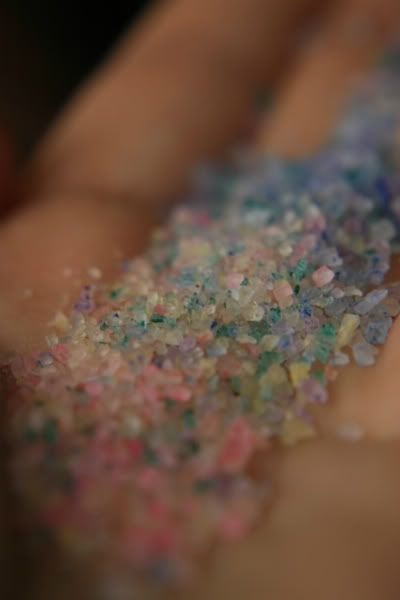 Just playing.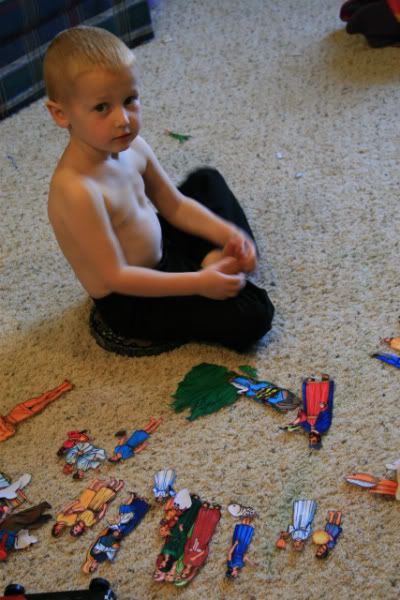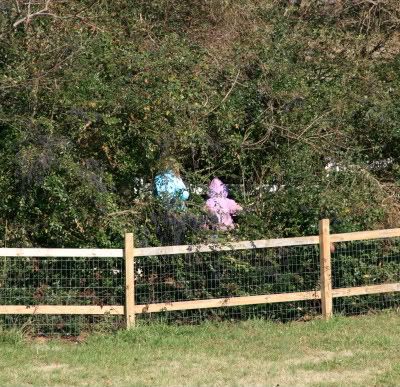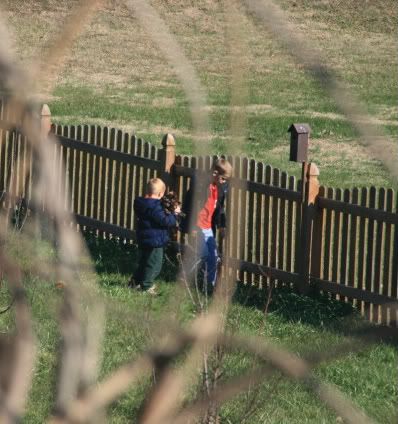 And reading.
And painting.
There's also been lots of play with friends and crafting and getting ready and shopping and being cozy together and thinking and feeling the baby move and . . . . living life!