At my grandma's and my parents' houses.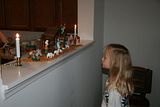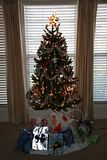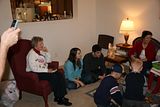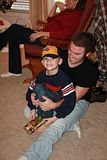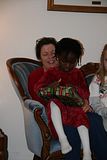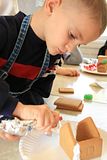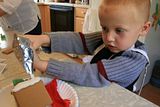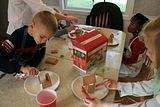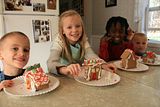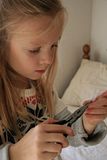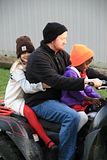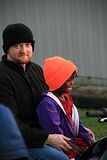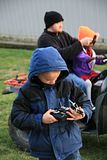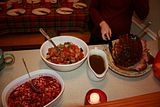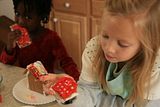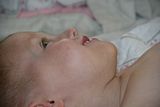 Gathering at my grandma's house with my brother and sister and their new spouses. My sister-in-law is pregnant too, so the family is rapidly growing this year. Christmas breakfast, the Story, and presents. More fun at my parents' house. Making gingerbread houses and going on four-wheeler rides. Miah was excited about her jewelry making kit and made a necklace. Christmas dinner.



At Jeremiah's parents' house.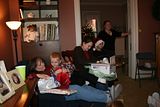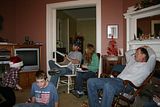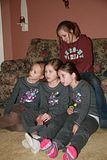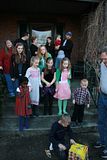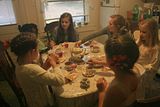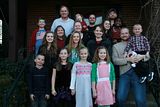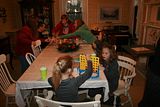 Dinner, the Story, presents. Lots of play with all the cousins. Hair braiding, games, a tea party. Family pictures.

Some of the homemade gifts.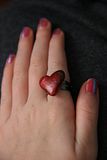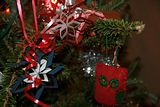 A basket of homemade foot scrub, freshening powder, bath soak, soap, and lemon balm tea. (Free jar labels here.)A seasonal tree with bird ornaments made from clay. I'll get some better pictures of this once we have it up in our house. Clay rings. Handpainted owls, available for sale here. Sorting toy. Refurbished jewelry boxes for all the girls. A giant adorable monkey for Zahana. My mom made me leg and wrist warmers from the angora wool I spun from my rabbit, Sheherazade. Paper star and felt owl ornaments.