Jeremiah took Larkin to his first chess tournament on Saturday.
First, a warm-up game.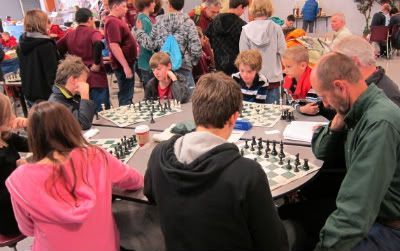 Then down to business.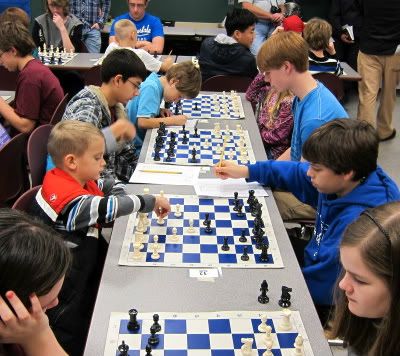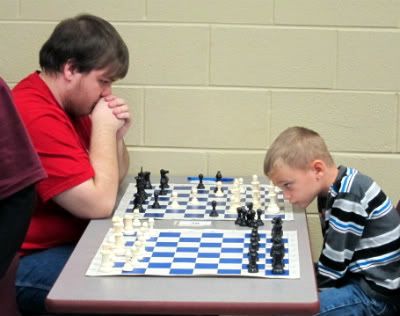 Must have been a tough game. Everyone else finished and these two were put on a clock.
Check mate! Larkin won 2 of his 5 games. Not bad for his first tournament.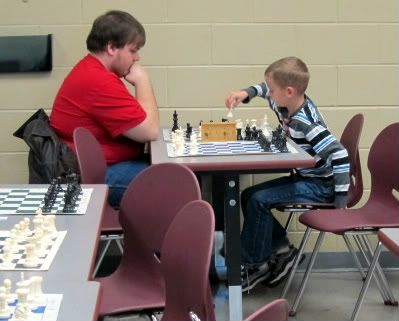 Rohan played a few games with Papa.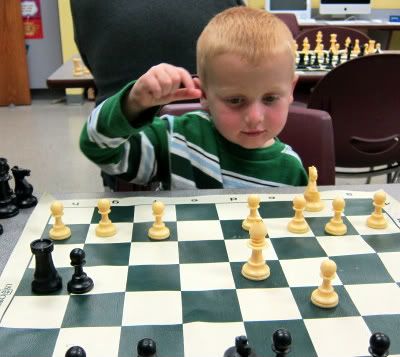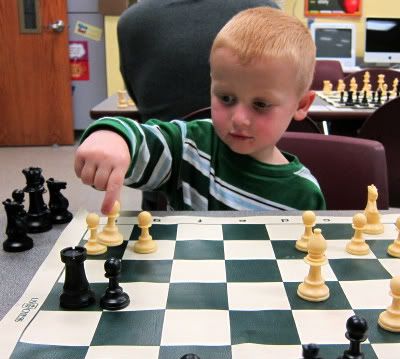 Oh yeah! Little Buddy's got skills too!