I find, at the end of the day, that it's kind of hard to remember all the little moments that made our day special. And so these daily posts look a little mechanical to me - less real than I'd like.
But here's what I have for Wednesday:
Spelling, of course, and "Do you have to take a picture of me doing my spelling
every day?
"
Math. Addition for the littles and division for the biggers.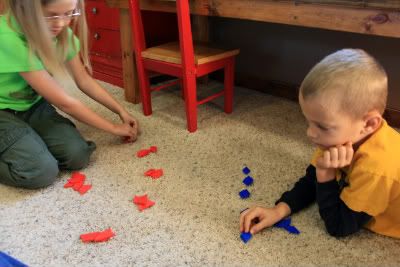 And a number game for Rohan.
Then counting to 100.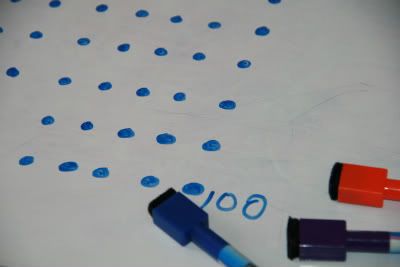 We started
On the Shores of Silver Lake
. Then Jeremiah took Larkin to run errands.
The other kids stayed with me. Miah started a weaving, then worked on her rag rug.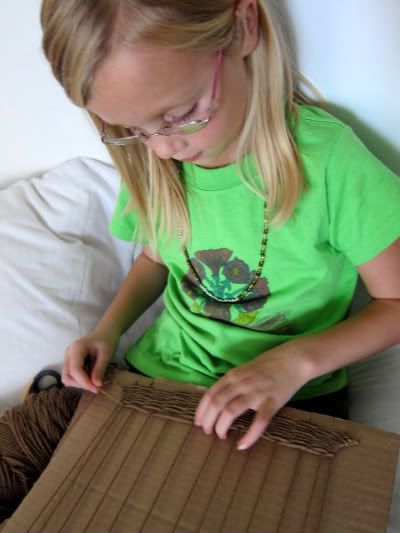 Zahana asked me to teach her to sew. I showed her how to make stitches around a folded piece of felt to make a little pillow.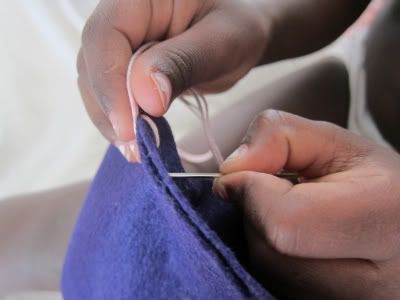 Rohan made one too.
When the boys got back, I had my own errands to run to get ready for Zahana's birthday party next week. The kids watched
Liberty's Kids
while I was gone.
Sometime during the night, Rohan crawled in bed with me and left me about 3" of bed to sleep on. So I slept late in the morning.
Miah went out to find insect eggs and came back with three finds.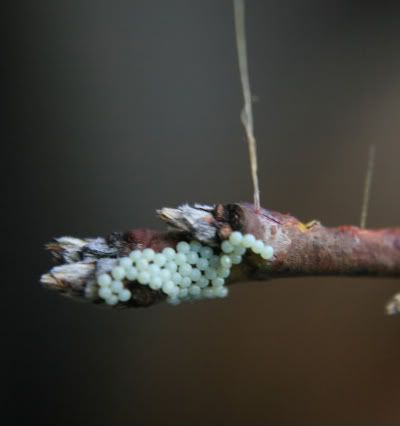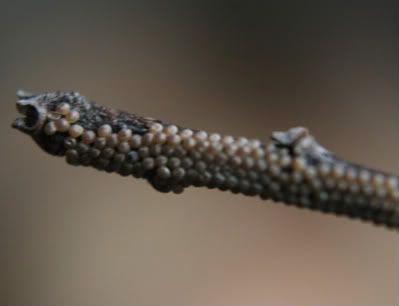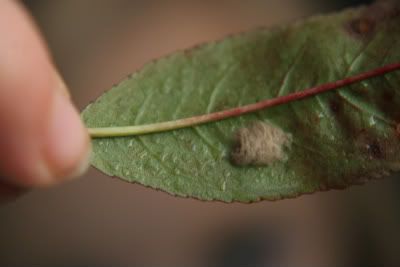 Breakfast and chore time was a little slow, then we got started on our Bible reading.
And guess what came next . . . spelling.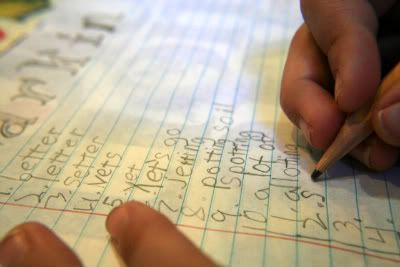 Zahana spelled about three words today then decided she'd rather draw.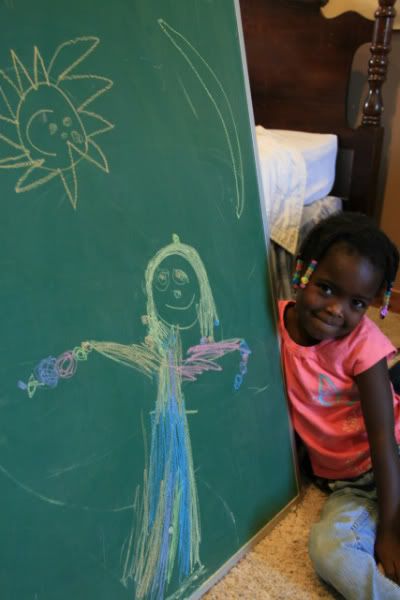 I tried to find some Mad Lib books yesterday for the kids to practice parts of speech but couldn't find any. So we wrote a few of our own.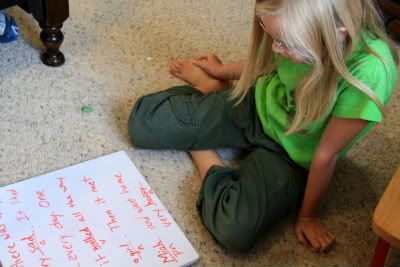 Playing doctor again.
After math (division) we read about Osceola together.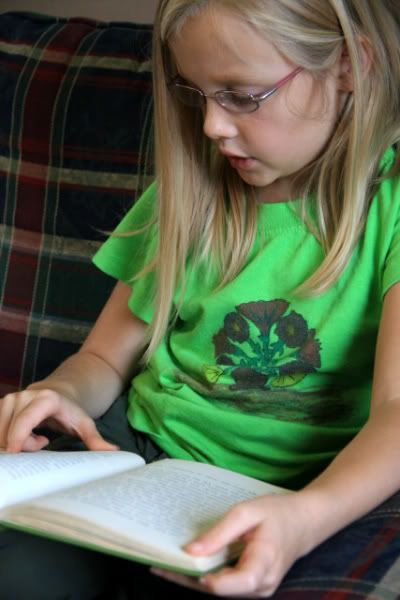 Zahana and Rohan ran outside to play while I fixed lunch and Miah and Larkin finished up the Osceola book together.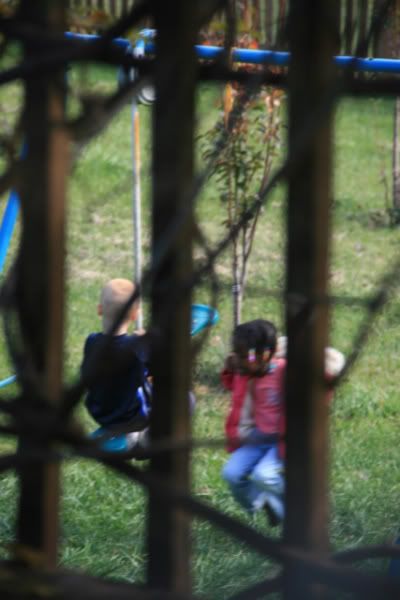 Then more reading together. Scouts for part of the family. Going to pick up milk for Zahana and me. And I found some Mad Libs at Hastings. Every time I go out, I am amazed at the colors this fall. Even driving home in the rain this evening, the leaves just glowed.
When we were all back together we did some Mad Libs and ate supper. More Liberty's kids. Laundry.
Bed.
***Pregnancy note: I first felt the baby move on Friday. Now I'm feeling it more and more. I'm 16 weeks today and have already gained 10 pounds.