Today we went to the Knoxville Veterans Day Parade for the first time. It was really a beautiful day for a parade.
Rohan and I watched.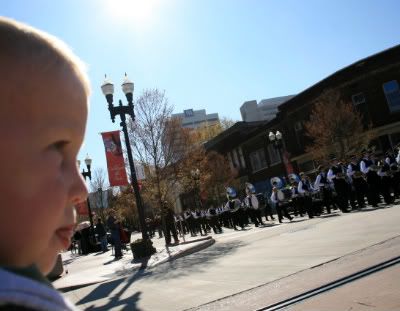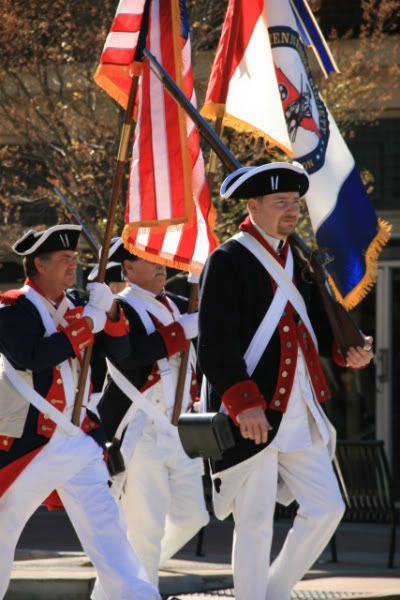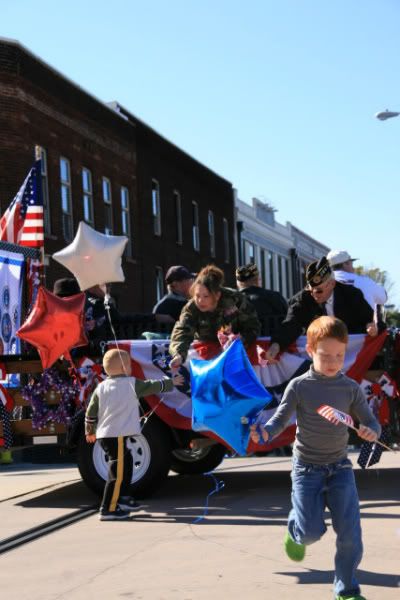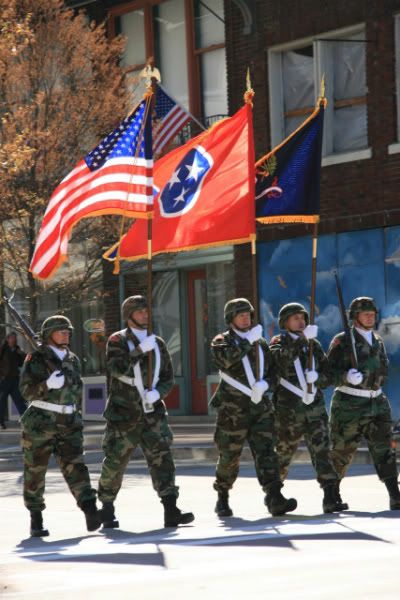 Miah marched with the American Heritage Girls.
Larkin marched with Boy Scouts.
And Zahana rode in the wagon for smaller scouts and little siblings.
When we got home, Miah and Zahana had a "girl party" with leftover birthday cake.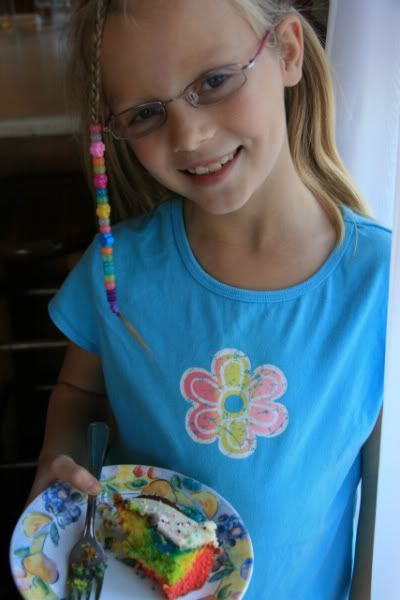 While Captain Spitbath and The High Commander threatened to break up the party. Which didn't work out so well for them, so they decided to be the girls' defenders instead.
Then there was some running around and shouting about "the British in the castle!" and outside play and supper.
Then grammar, spelling and math. Miah and Larkin have started using
Grammar Rules!
, which they can work on independently. I'm working on gradually giving them more they can do on their own to give myself more time for teaching the younger two.
And history via
Into the West
. We're still on the first episode, and I have to keep my finger on the fast-forward button, as there are some pretty intense scenes. So I'm not sure if we'll continue watching this or not. For older students, though, this would be a good supplement for early 1800's American history. There's even a
teacher's guide
available.
Meanwhile, Zahana and Rohan played with penguins in the
snow
.