Last week, we visited our farm friends. I always take my camera and intend to take pictures of the kids playing, but I never do. The kids run off with their friends into the woods, and I don't see much of them until I call them to leave. They have so much fun there.
Afterward we went to Bald River Falls since we were fairly close. It was almost dark by the time we got there, and we just had a quick hike.
Rohan found a turkey feather at the farm and wanted to turn it into a quill.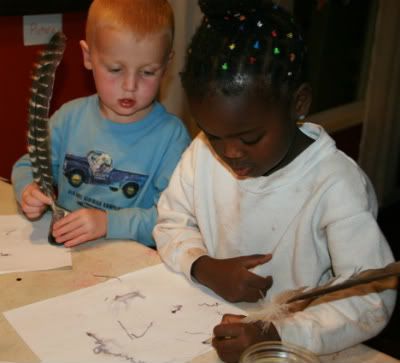 Rohan's play.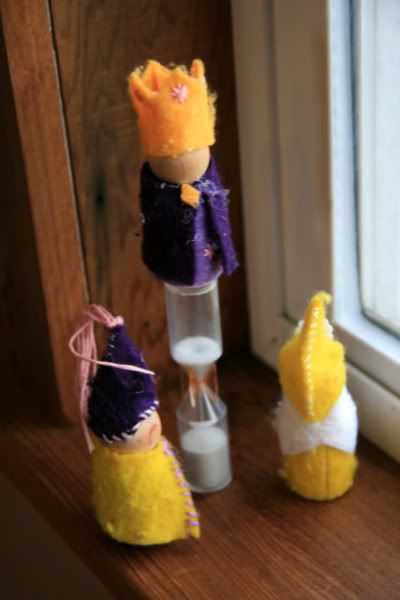 Superman learns about fractions.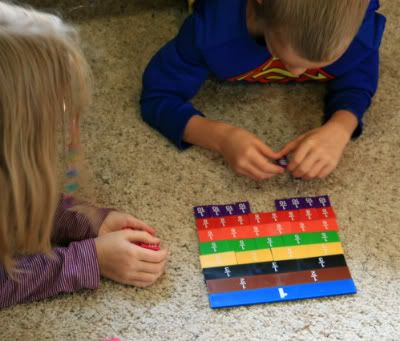 Games with Mama.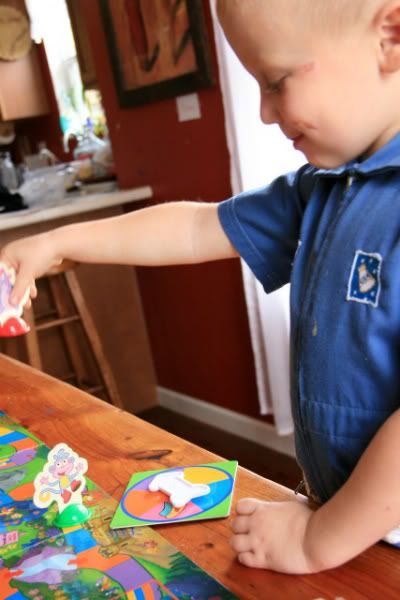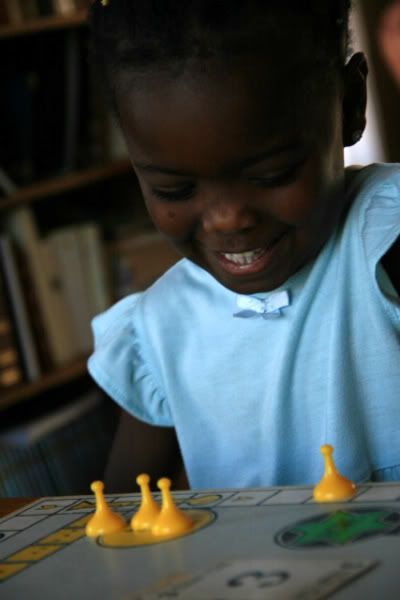 Risk - every day.
Zahana helped out with the laundry.
My farm friend sent me home with some golden beets from her garden.
I roasted them with potatoes, carrots, butter, onion, and garlic and sauteed the greens to go with them Yum!!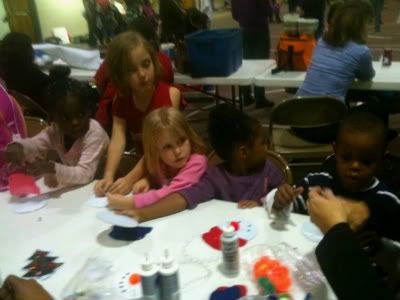 Yesterday we had our last Monday Fun class for the semester. The kids in my class did a
pony express relay race and worked together to build the transcontinental railroad
. We also finished our Saxon math book and
science book
and reached the halfway point in our
history studies
for the year. We have lots of plans for the next month: triops and art projects and growing crystals. Reading rainforest and butterfly books, working on badges and belt loops, fancy schmancy origami. A nature scavenger hunt, games, puzzles, Christmas cooking, hiking, shadow puppets, a chess tournament. And friends!
Sounds like fun to me!