I woke up this morning with a new little five-year-old. Who wants to spell and to know what this spells and what that spells. And she did spell. Instead of just writing letters, like usual, we sounded out words together and she wrote them. I think it's time to get out the
Bob books
.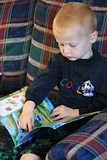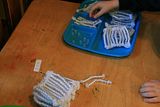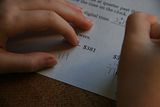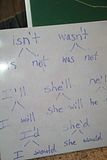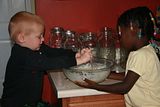 A
very
special birthday breakfast of cheerios. (Just kidding. We're celebrating her birthday next week with friends.) Building. Find the picture games. Math for littles and math for biggers. Looking at old sciencey lapbooks. Tangrams. More math. Rohan made an "R" with magnetic balls - all by himself. Working on contractions in language arts. Making waffles.
There was also spelling and reading and native American stories and puzzles.
It was such a beautiful day. Zahana said she wanted to go ride bikes at the park. Jeremiah had the great idea to go to the pedestrian bridge Zahana always asks about. The fall leaves and flowers were so pretty, and the kids had fun with cattails.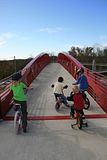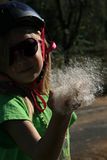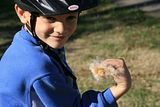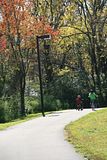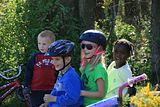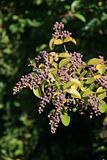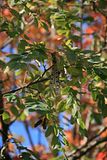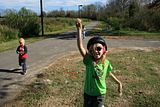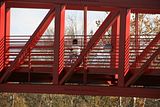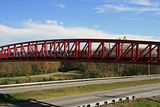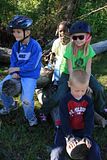 We went to the library then Cracker Barrel for supper (requests from the pregnant lady in the house.) Free cake and ice cream. Then home for a few cartoons before bed.