Sunday
We got back late Saturday night from the wedding, so Sunday we just took it easy. We tried to go to Small Group in the evening, but the van battery was dead.
Water balloon fight.
Dress up.
We watched
Rivers and Tides
, which was just mesmerizing. It's a documentary of land artist, Andy Goldsworthy. Larkin kept saying, "Wow! How'd he do that?" It was late, so Zahana and Rohan fell asleep.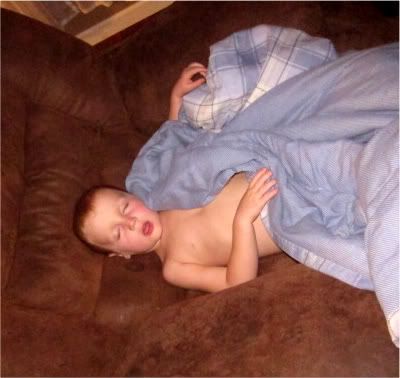 Monday
A full day of co-op classes. In my history class, we learned about pioneers. The kids made thaumatropes and quilt square patterns.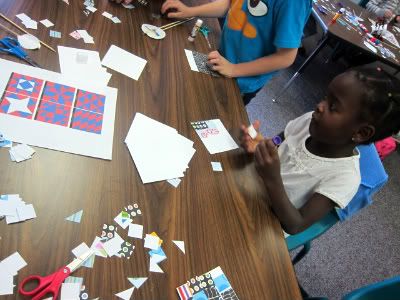 Tuesday
We had a game day at our smaller co-op and had cupcakes for one girl's birthday.
Later that evening, Jeremiah took Larkin and Rohan to the cub scout bike rodeo.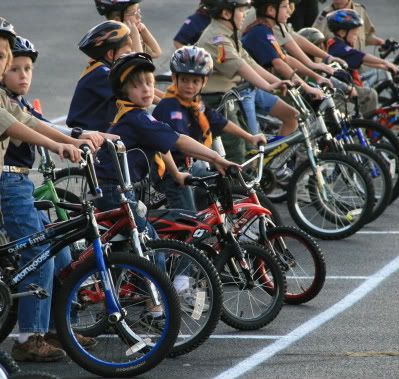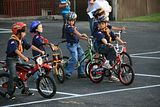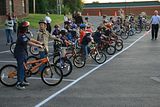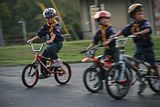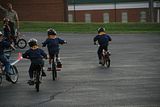 Wednesday
After reading
First Garden
, which was a really good book about the White House garden, we made one of the recipes at the back of the book. The recipe, a sort of apple crisp, was pretty disappointing, especially since it was supposed to be by a White House chef, but the kids had fun helping me make it.
(I know this picture looks bad. The kids were doing a fabulous job slicing the apples carefully until I picked up the camera. Then they decided to demonstrate how to get your fingers cut off. No harm done though.)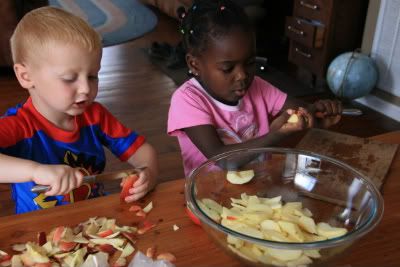 After lunch we went to the zoo.
New baby red pandas.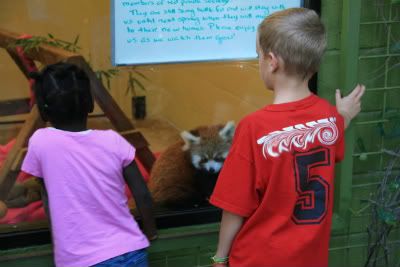 Watching the elephant training.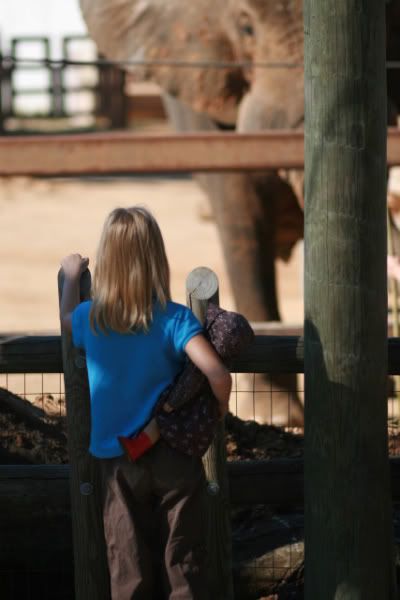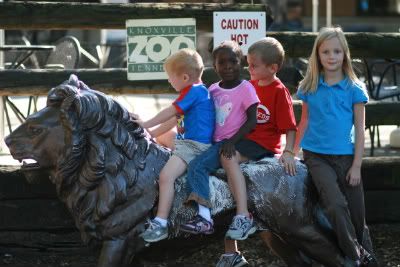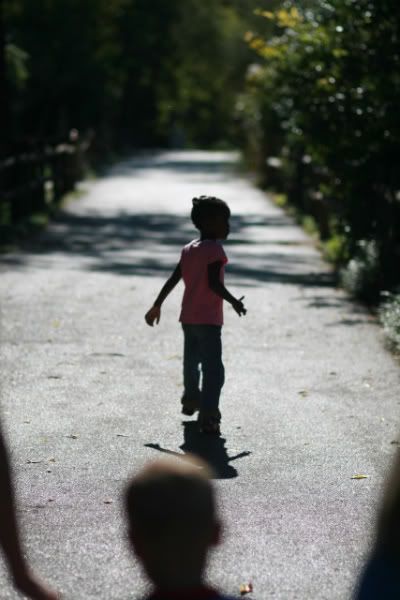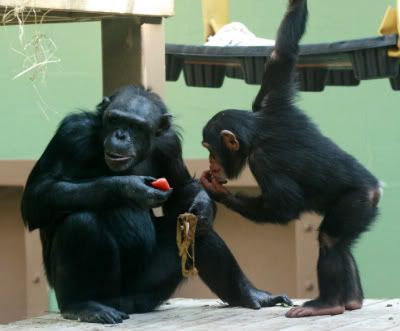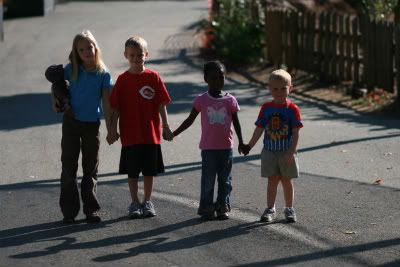 A ride in the parking lot afterward.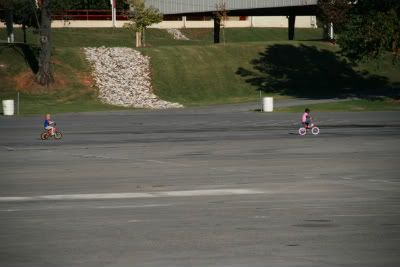 Thursday I ran errands. Friday we stayed home. Nothing special. Yesterday, we played at a friend's house. I should have taken the camera. The kids were playing army in the woods. Last night, we started reading
The History of Counting
, which is fascinating but has some underlying evolutionary themes, so we brought out the Bible to see what it had to say about the history of counting. We talked about knowledge shared and knowledge lost and what we would choose to believe: either Adam could count to at least 930 or somebody just made up his age in Genesis chapter 5. Can we believe the Bible or not? It was a good discussion.
And so now, it's Sunday again. Hope you have a lovely week!