We all had a part in the wedding, so it was hard to get many pictures. I was the matron of honor. Jeremiah was the general everything guy. He directed the kids during the wedding, opened the doors, manned the video camera, and did the music, video, and announcements for the reception. Miah was a bridesmaid. Larkin was an usher. Zahana was a flower girl, and Rohan was the ring bearer.
Getting dressed.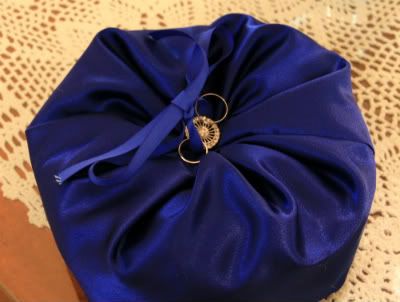 Rebecca's friend sang and was a bridesmaid.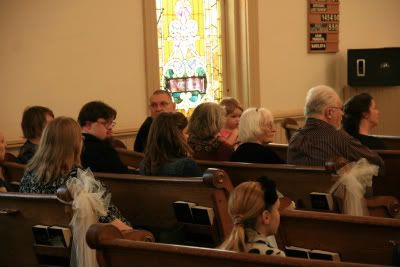 Reception.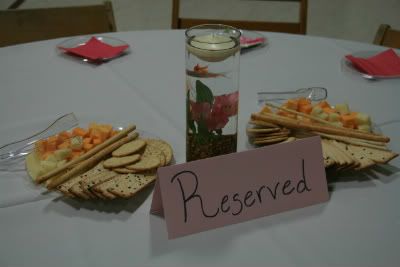 Rebecca and Rhyan met at Barnes and Noble. She was driving home from my house and stopped there to get my mom the book,
Jesus Lives
. As wedding favors, my parents bought each guest a copy of the book.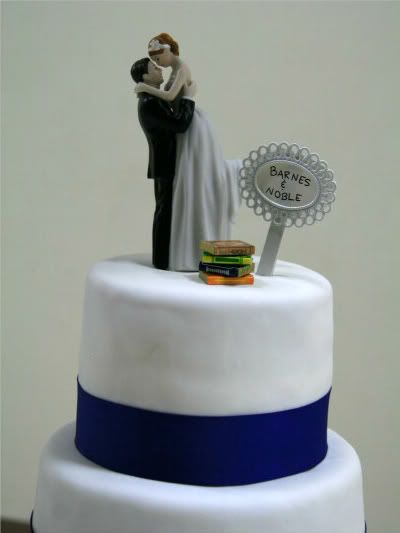 First dance.
Father/daughter dance.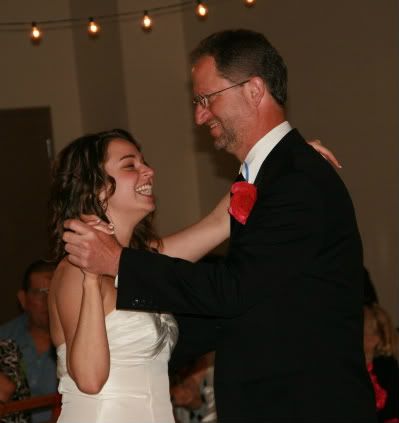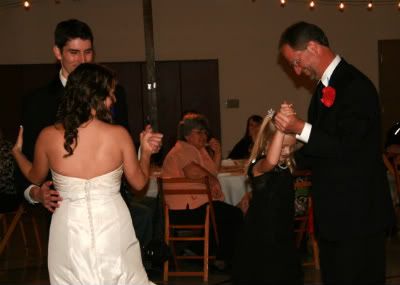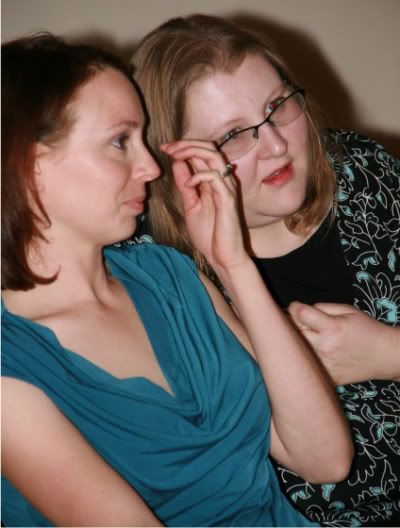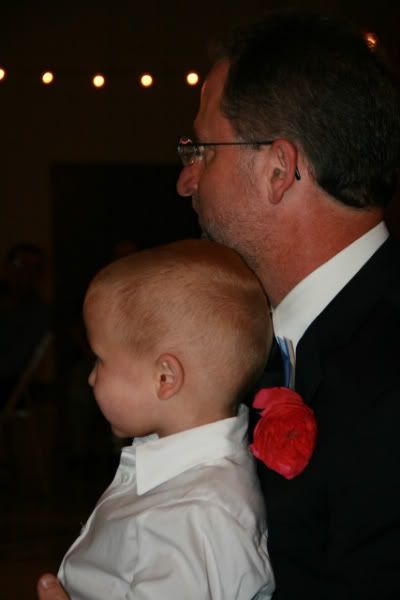 My brother in the corner cleaning his fingernails with his pocket knife.
My dad does not dance. Ever. But he danced at my sister's wedding. I bet my mom was thrilled. I wonder if it had anything to do with the last kid leaving the house.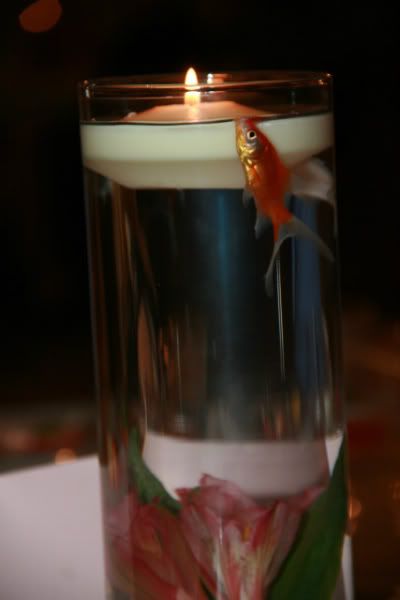 Larkin caught the garter.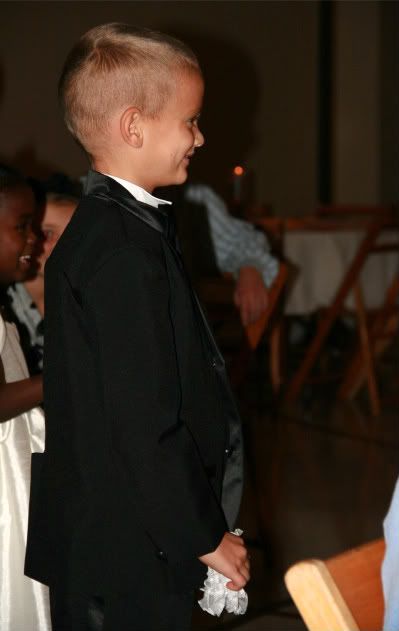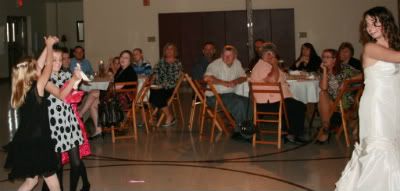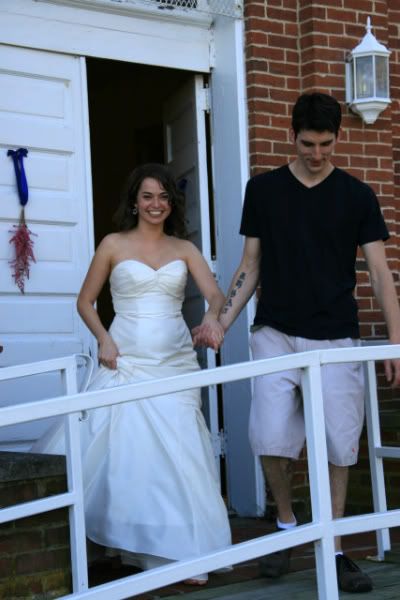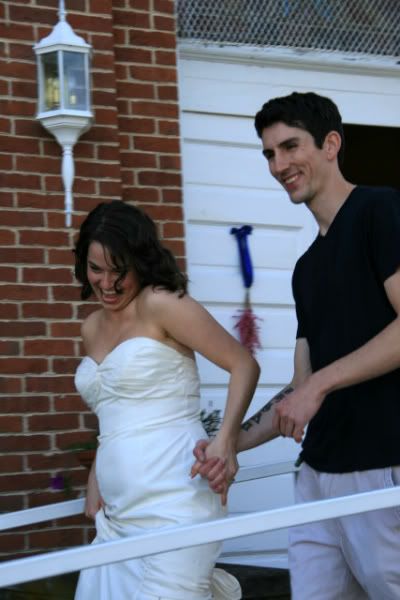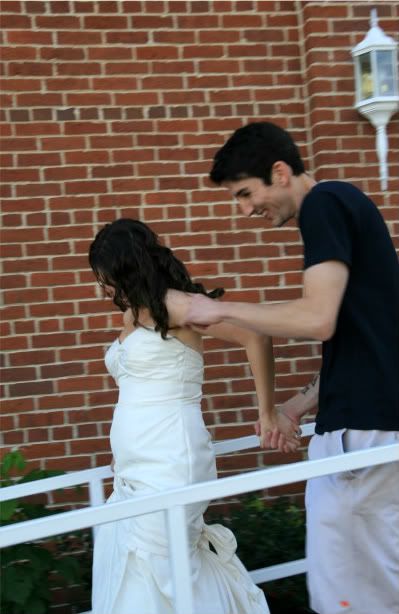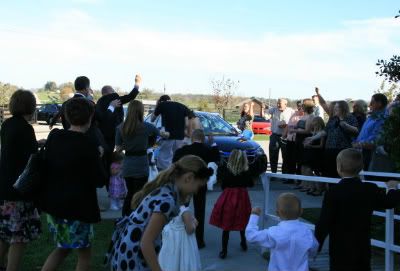 Blessings on my sister and her new husband.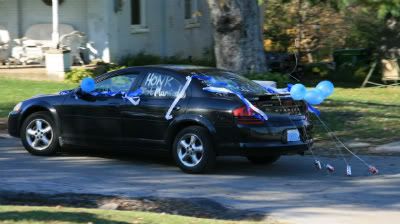 Our souvenirs: goldfish, garter, and polymers from the flower vases, as well as the book.
Here is an excerpt from Jesus Lives, which I thought was fitting for the occasion:
"Rejoice in Me always. This is a moment-by-moment choice. It is possible to find Joy in Me even during the most difficult times. Because I am always near, I am constantly available to help you. I can even carry you through times of extreme adversity.
Imagine a woman who has become engaged to a man she deeply loves and admires. Her heart overflows with pleasure whenever she thinks about her beloved. Problems fade into the background, unable to dampen her enthusiasm and excitement. Similarly, when you remember that I am your perfect Betrothed and that you are promised to Me forever, you can rejoice in me even though you may face many problems.
It is in the present moment that you find me ever near you.
My Presence in the present
is an endless source of Joy:
a continual feast
! The soul-satisfaction you find in Me helps you relate well to other people. As you enjoy My abiding Presence, you can bless others with
your gentleness
.
'Rejoice in the Lord always. I will say it again: Rejoice! Let your gentleness be evident to all. The Lord is near.' Philippians 4:4-5
'All the days of the afflicted are evil, but he who is of a merry heart has a continual feast.' Proverbs 15:15
'My soul will be satisfied as with the richest of foods; with singing lips my mouth will praise you.' psalm 63:5
'Abide in Me, and I in you. As the branch cannot bear fruit of itself, unless it abides in the vine, neither can you, unless you abide in Me.' John 15:4'"