My little brother got married on Saturday. It was a country wedding in a field. It was a lot of fun, being more informal. It was also really, really sweet. Dallas and Megan have been together 3 years, and it was beautiful to see how much they are in love with each other. Jeremiah was one of the photographers, so he took all these pictures.
My brother, the groom.
My mom and brother.
The kids all wore cowboy boots (not just boots.
cowboy
boots.)
One hillside had "Johnson" mowed into it. The other had "Dallas and Megan" and a heart but we couldn't get a picture.
My parents and grandma.
Larkin getting his boutonniere; he was the ringbearer.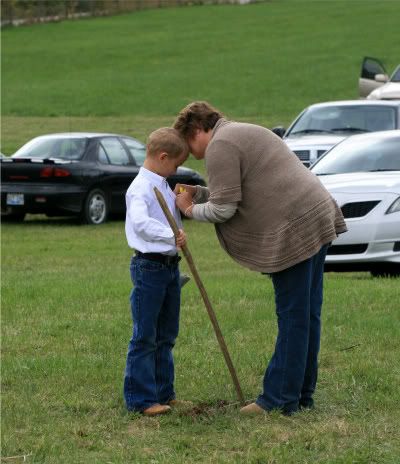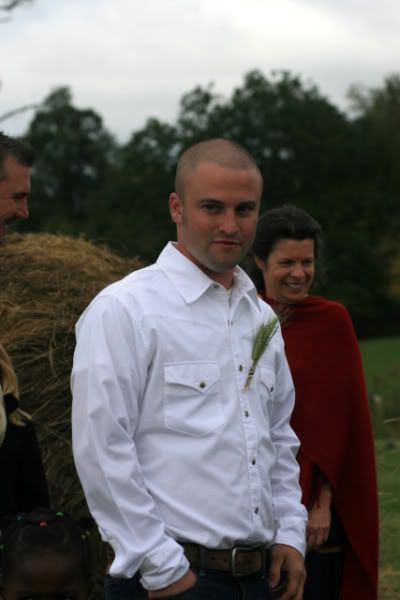 The pastor.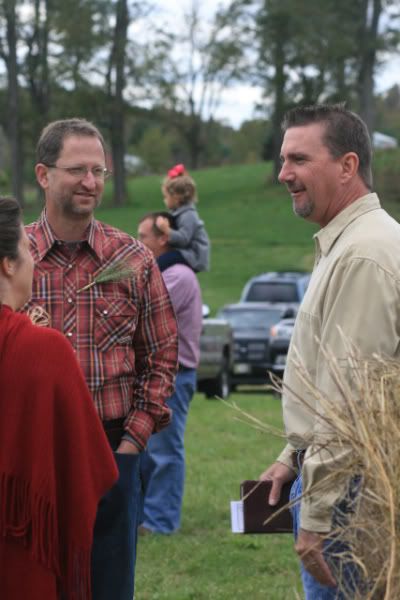 My sister and dad.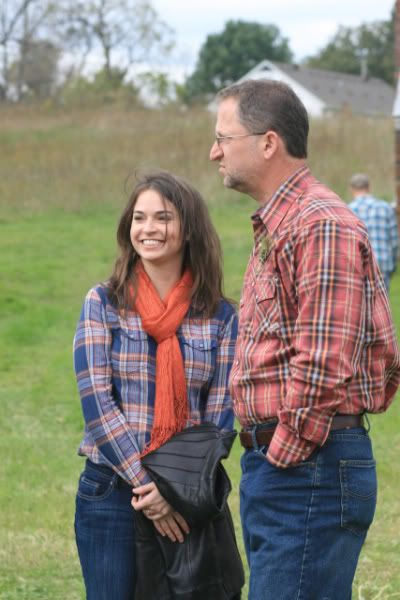 Isn't this great? Instead of waiting quietly in pews until the ceremony starts, the kids play on hay bales. Wish I'd thought of that for my wedding. Might not have worked in a church though. . .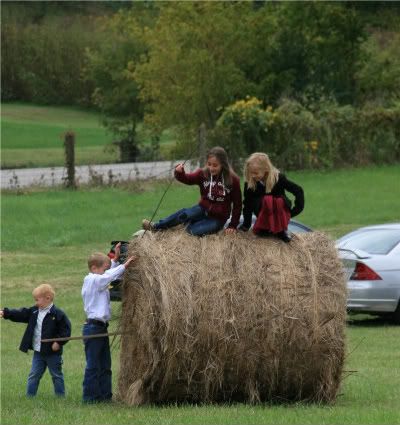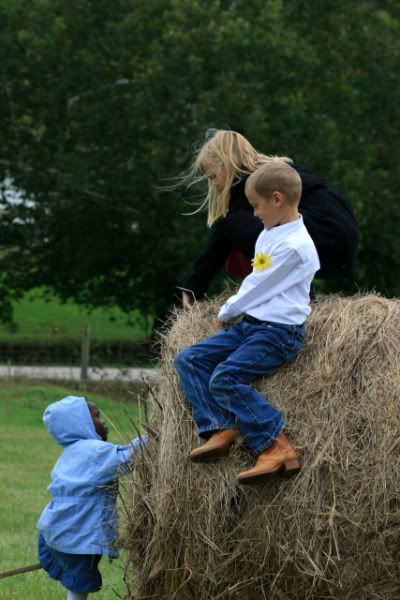 Dallas ushered.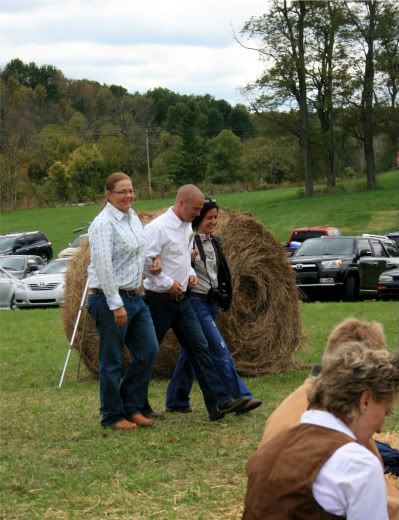 Here comes the bride!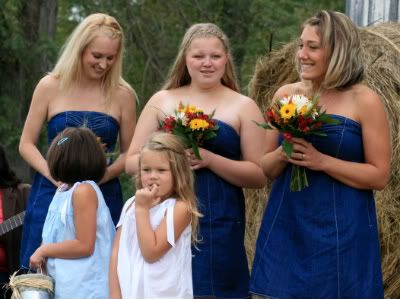 You have to click on this one because I wanted you to see it full size. It's one of my favorites. The pastor and groomsmen are not really paying attention, the crowd is excited, but my brother has his eyes fixed on the love of his life.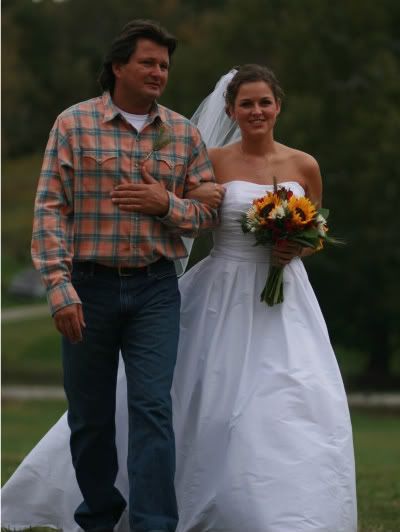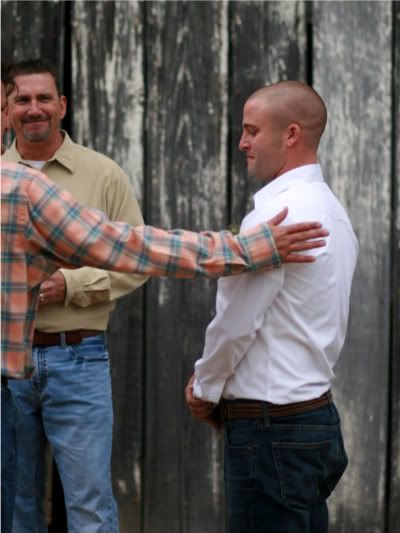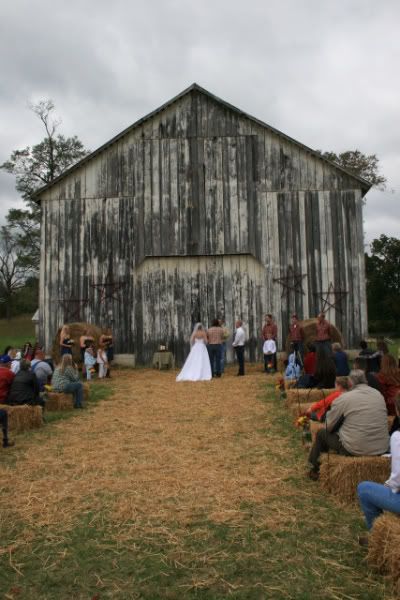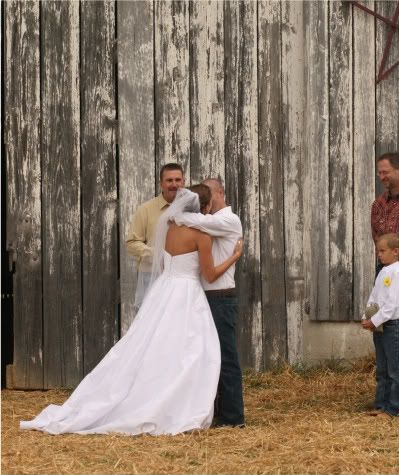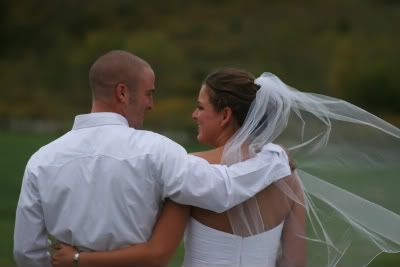 The first to greet Aunt Megan.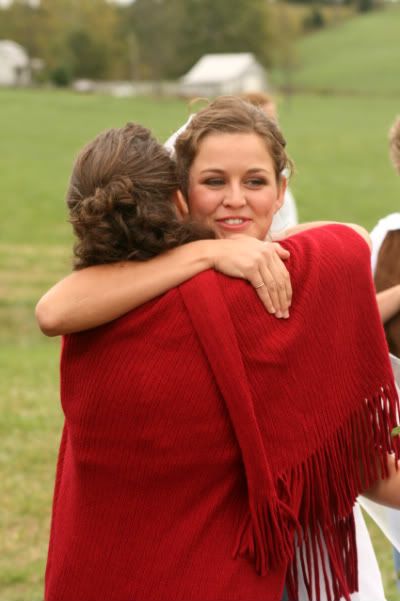 The girl in the middle did not want Larkin to put his arm around her. He tackled her the night before at the rehearsal dinner. He said she was annoying him. But notice how he makes sure to reach all the way around and touch the other little girl's shoulder. They were walking around together after the wedding, and it was cute . You know, considering he's 7.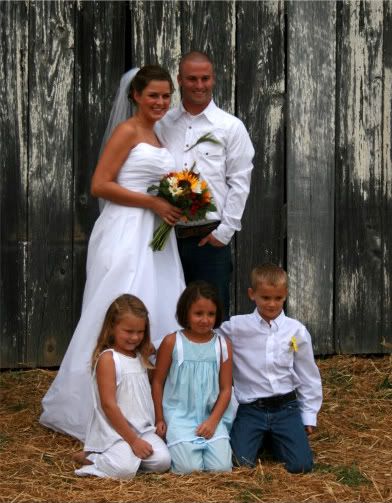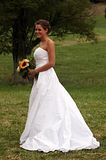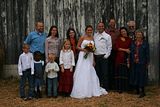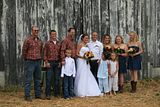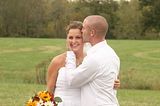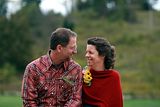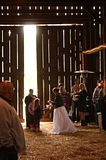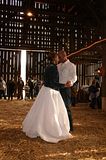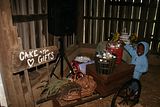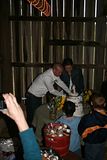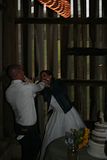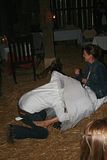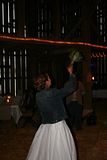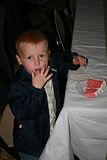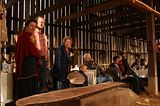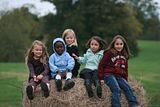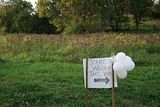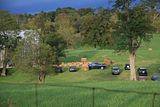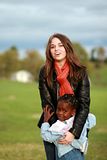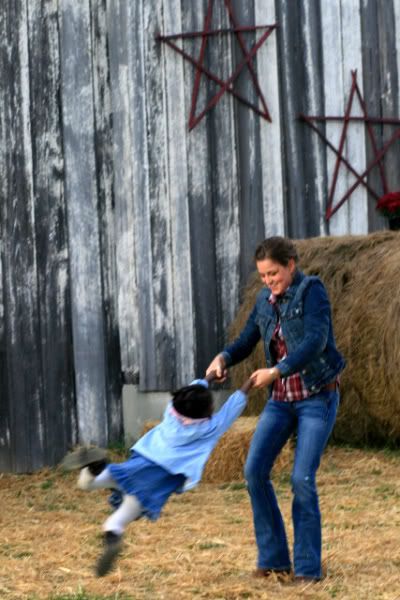 In a couple weeks we'll be headed back up to Kentucky for my sister's wedding. What a month!