I want to start posting more of a daily chronicle, including not just the funnest things we do but also the more ordinary things. I tried to take more pictures of those ordinary things last week but didn't get them posted, so I'm doing a catch-up post of last week, then hopefully I can get on a more regular daily posting schedule. We had a couple of rainy days this week, which were kind of relaxing but made for pictures with icky lighting. Oh well. Guess that's part of the everyday.
We usually start the day with breakfast at 7:00. While the kids eat, I read a chapter from the Bible to them. We are currently working through the New Testament and are in James. Then I read a chapter of Proverbs, we sing some Bible verse songs, and pray together.
Then we go up to the
Forest Room
. We usually start with
Sequential Spelling
. I sit next to the little chalk board and call out words for Miah and Larkin to spell and letters for Zahana to practice writing on the board. Rohan will look at books or play with his little animals.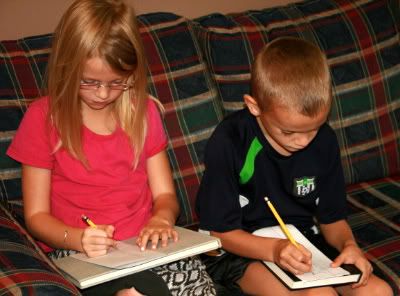 Then we move to math. We're using Saxon now, and it is going well. They have a few math drills to do every day. They are supposed to see how many problems they can get done in 45 seconds.
But I recently ditched the clock and told the kids to just race. They work much faster this way.
Practicing dictionary skills. Let me tell you, using a children's dictionary (pictured here) is a lot better for beginners than trying to use a giant old Webster's version. The kids choose one of the words to write a sentence after they've looked them all up.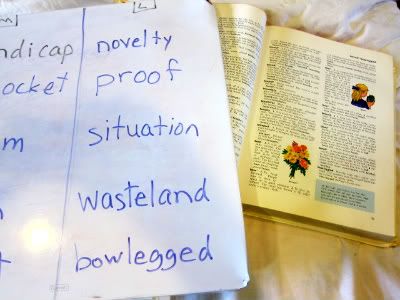 Zahana and Rohan play quietly while I'm working with Miah and Larkin, then I work with the little ones while the big ones are doing independent work.
We used to use these big dice and glass pebbles for practicing one-to-one correspondence. Now we use them for learning addition. This is a favorite activity for them.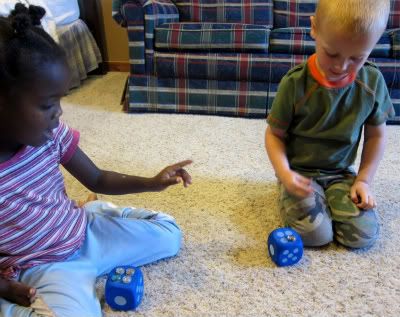 Using geoboards. I'll say, "Make a shape with 3 sides." Or 4 or 5. Rohan likes to see what Zahana comes up with before he gives it a try. Then we'll just see what patterns or pictures we can come up with.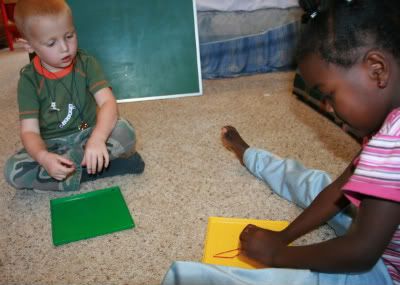 On Thursday, I had some time alone with Zahana. We cut out magazine pictures to make a book. She wrote a few words under the pictures - bluebird, rose, etc.
I've had this little activity that I used with Miah and Larkin but never got it out for Zahana. You just match uppercase and lowercase letters. I wasn't sure how she'd do, since she didn't know any lowercase letters a few weeks ago. But she did great. She knows almost all of them now. She picks up on things so quickly that it is a delight to me.
Ordering number cards.
World map puzzle, which set her off on a puzzle-making marathon.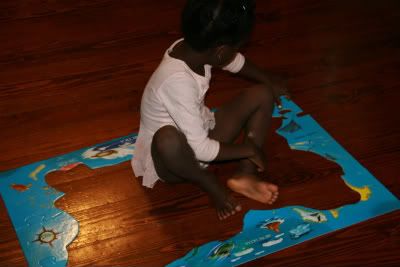 Word puzzles.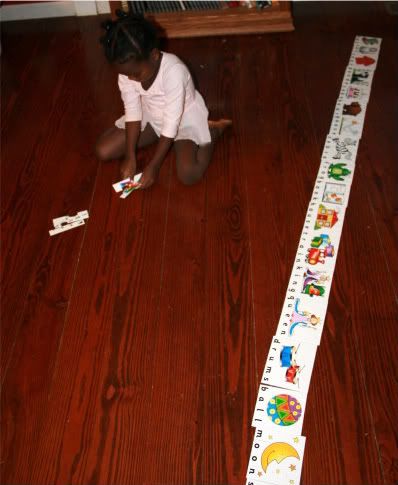 Alphabet puzzle.
She hasn't had these blocks out for a while, and she decided she would try using the instruction booklet. And she did it!
Since I am feeling much better now, I decided to backtrack a little in history and add a little more to the subjects we had gone through so quickly when I was feeling bad with morning (all day) sickness.
A few books to review the War of 1812, the Industrial Revolution, and the American revival of the early 1800's. I really enjoyed the chapters we read in From Sea to Shining Sea and want to read the whole book now. We also watched
Mill Times
from the library, and it was surprisingly good. We actually didn't finish it, and the kids keep asking to see the rest of it.
Pioneer studies. We have been reading the Little House series together as a family, and really adding in more books seemed a little overkill.
I had a list of activities and let the kids each pick one. Zahana chose making doughnuts. At first we tried
this recipe
, because it was pretty authentic. However the dough was really thick and hard to work with. We got a few good ones, which everybody liked, but I gave up on the frustrating recipe and went for
something a little easier
.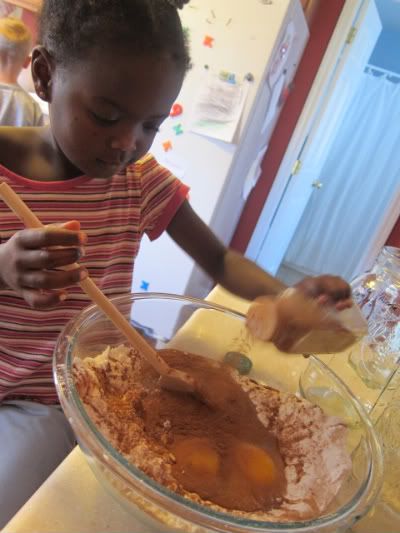 While the kids were waiting for me to finish the doughnuts, they built Fort Boonesborough.
Then went out to play Moses and the Israelites.
And climb trees.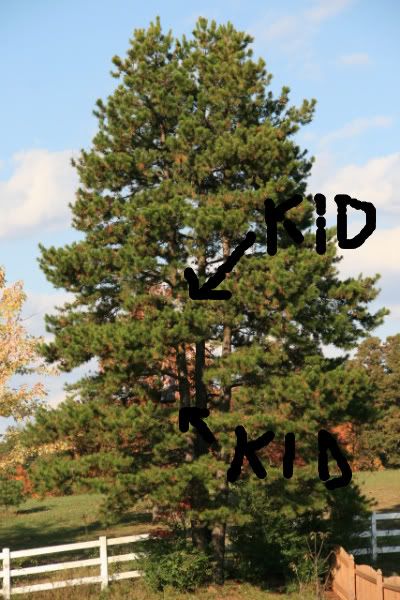 Our little pioneer meal: doughnuts, bacon, and raw milk - half-way authentic.
Rohan wanted to make the shadow puppets found in
A Pioneer Sampler.

And Larkin made the "fiddle" from the same book.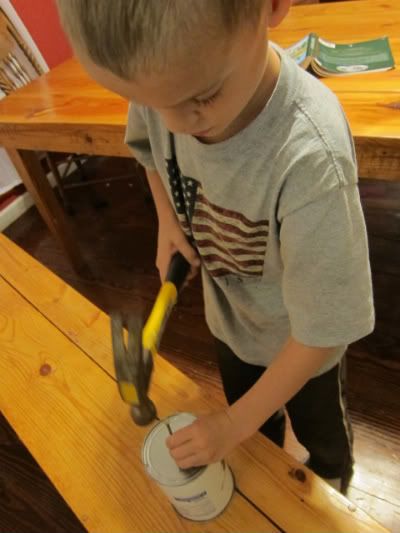 I'm not sure exactly how this qualifies as a fiddle (maybe banjo?), but it was fun anyway. Miah will be making a little rag rug, but we haven't gotten to that yet.
Sunday between church and small group, I had some play time with Rohan while the other kids played outside.