Miah and Larkin tried a few of the challenges over at
Think!
Larkin made this floating fish.
Miah tried a challenge involving crayons and the sun. Unfortunately the sun didn't show up in enough force to help out any.
Miah tried an egg drop - successfully!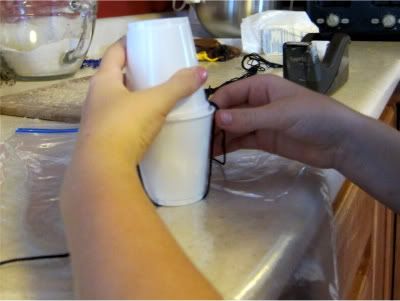 Rohan - doing his own thing. He's been enjoying beading a lot lately.
One of Zahana's favorite things to do is fix her dolls' hair.
Another
Think!
challenge: making a 12" bridge out of string.
Drawing from
The Lamb's Book of Art
.
An elephant with a guy riding on top.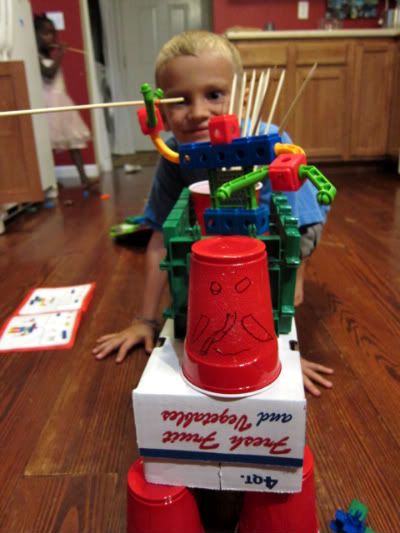 Face paint - another thing Zahana and Rohan love.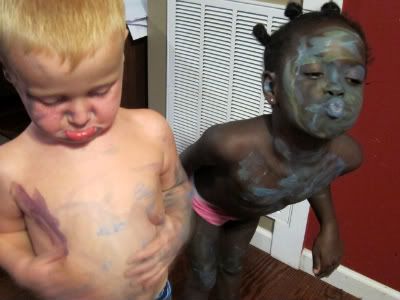 Making wooden peg people.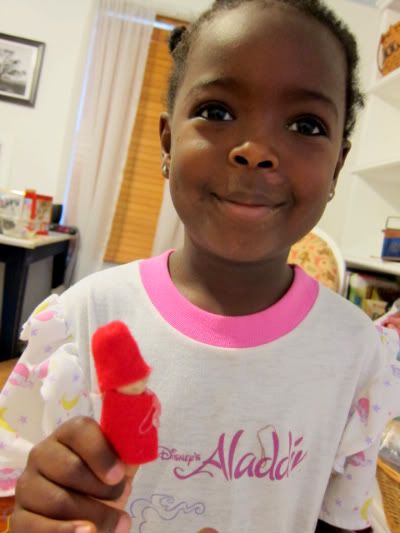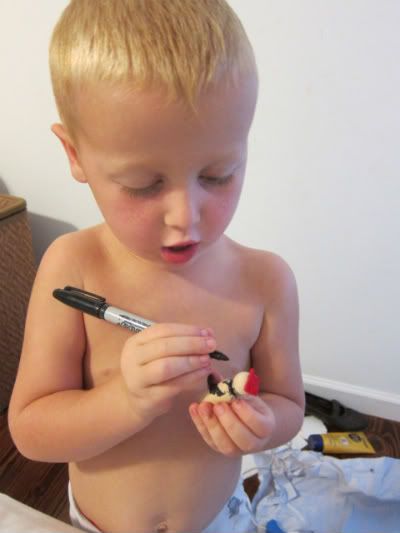 And felt food.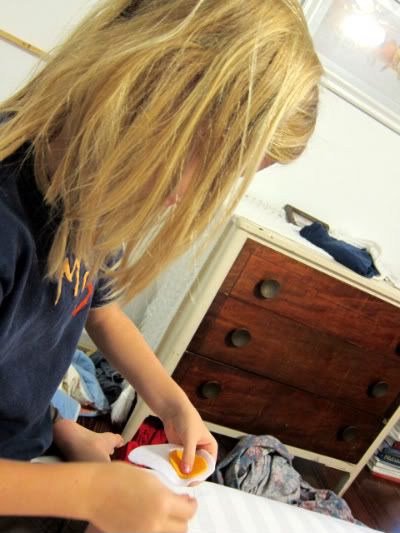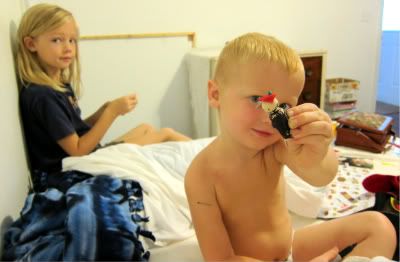 Larkin is still into learning about the rainforest. Here's his latest little setup. He has plans now for becoming a scientist and researching in the rainforest.
Zahana helped me tape word labels around the house.
Decorating a stick.
Watching
Between the Folds
, a fascinating exploration of origami. The kids were trying out some things they saw before the movie was over.
My favorite picture of the week: I walked in the room and the kids were having a book discussion.