We went to Cades Cove yesterday. It was nice in the shady woods and there weren't too many people. We found some quiet places to enjoy.
I like going in the evening when the horses are in the field.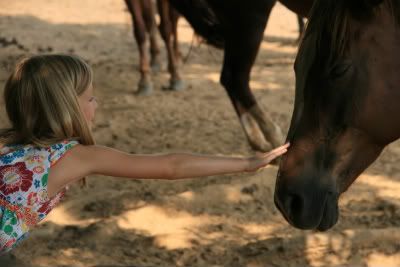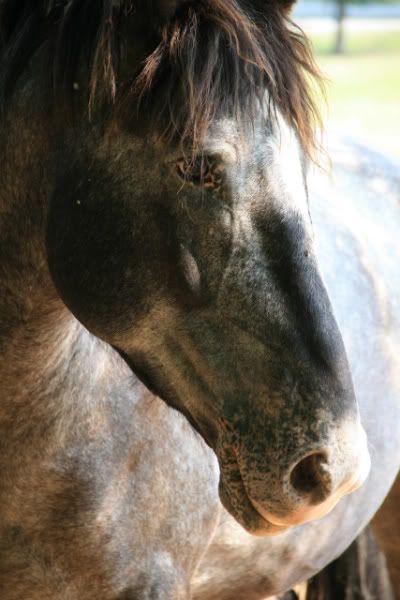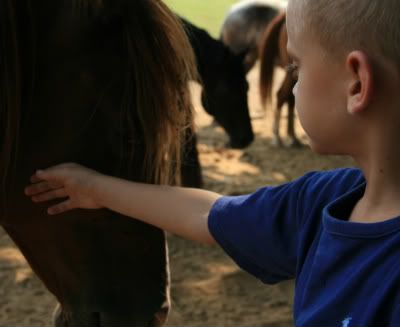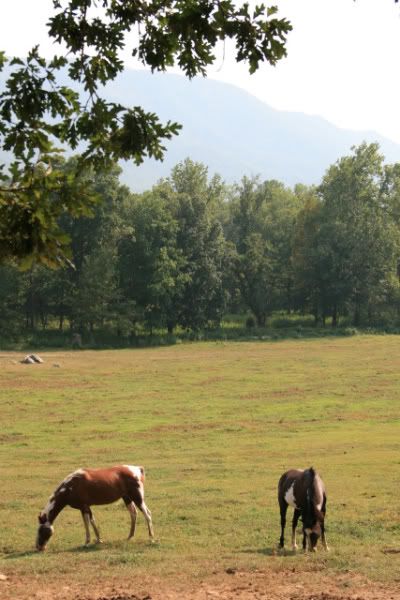 I tried getting several pictures of the kids all together so I could make a new header.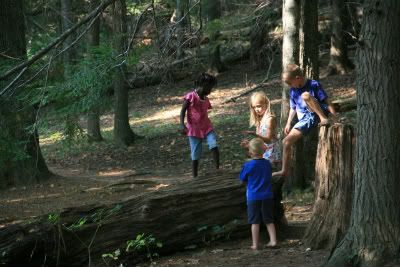 Touching the sticky sap.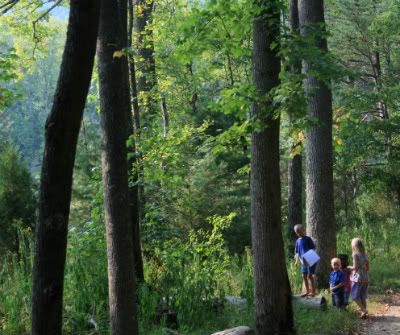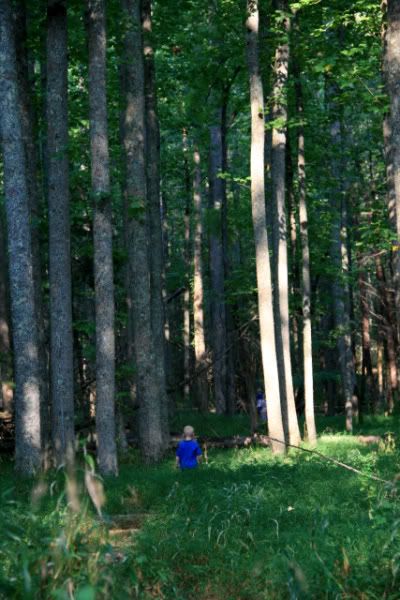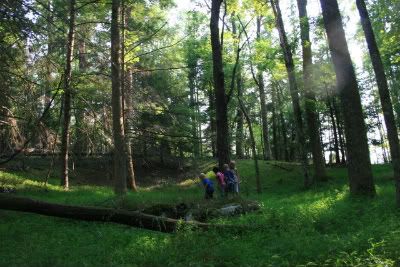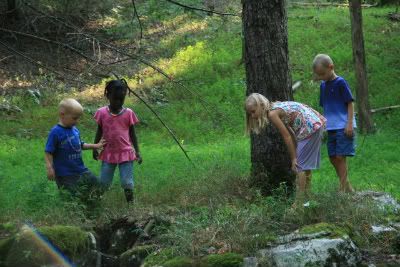 We found some artist's conks to draw on with sticks.
Picnicking in the cove.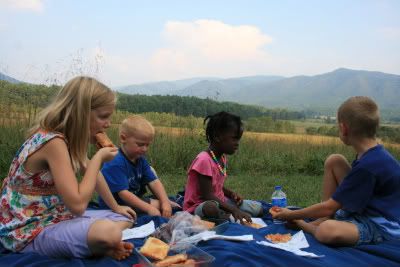 The kids decided it was time to find some water. Ice cold water!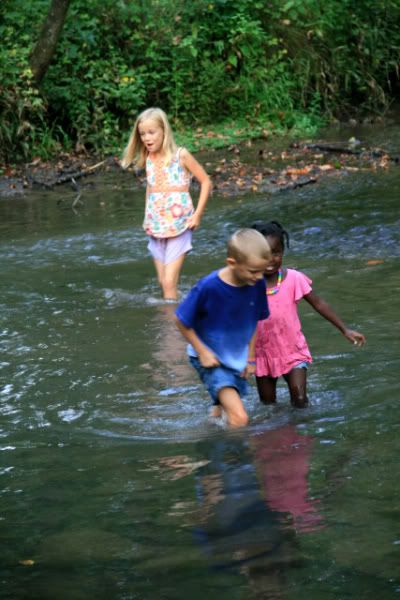 And then they found the mud.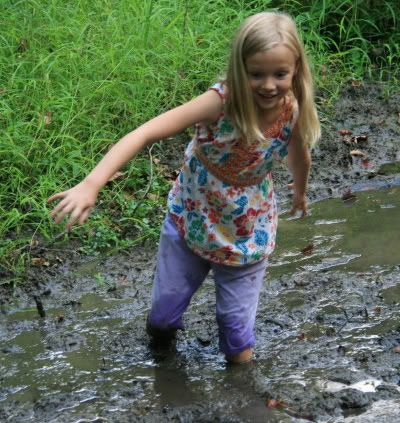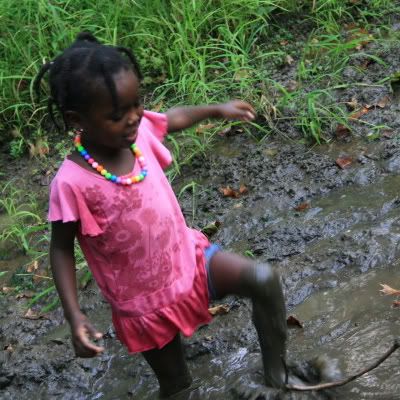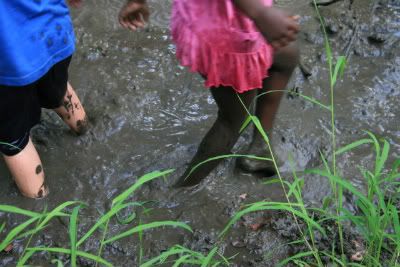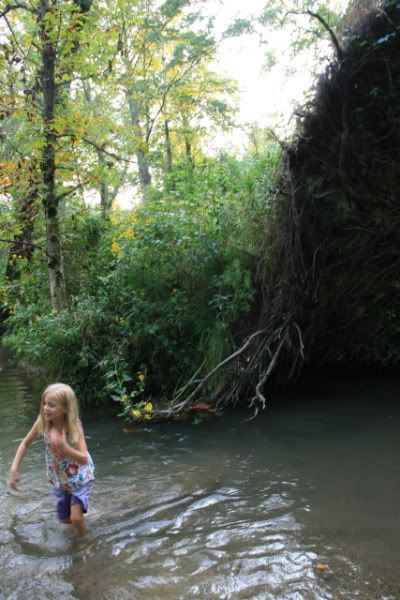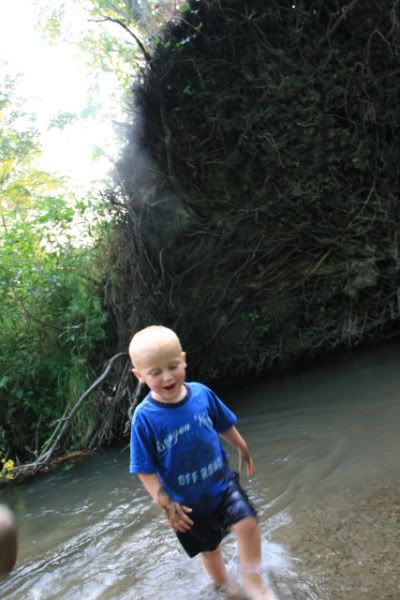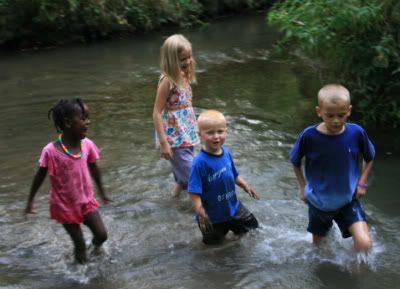 More prettiness.