Miah received a package in the mail: her birthday present from Grandpa and Grandma.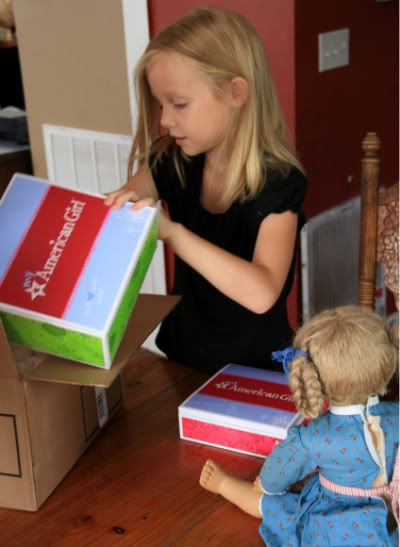 Miah made another puzzle.
Watermelon. And then . . .

The cousins came!
Dress up and making friendship bracelets for the girls.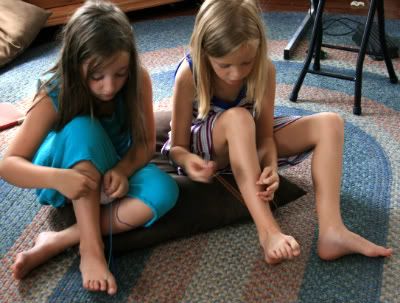 War and toadstools for the boys.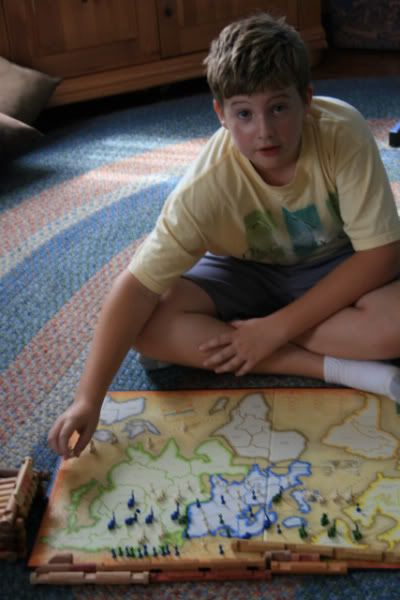 Cucumber love for me. Besides the cooler full of cucumbers, they brought a gallon of homemade pickles, 3 jars of homemade strawberry and blackberry jam, a gallon of blackberries, eggplant, zucchini, summer squash, potatoes, corn on the cob, and tomatoes - all from Grandma and Grandpa's garden!