So we finally arrived at Mt. Carmel in Alexandria, MN. Mt. Carmel is like church camp for adults and families, and we were there for Jeremiah's family reunion, thanks to his grandma, who brought us all (almost a hundred) there for the occasion.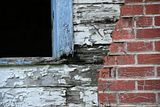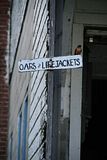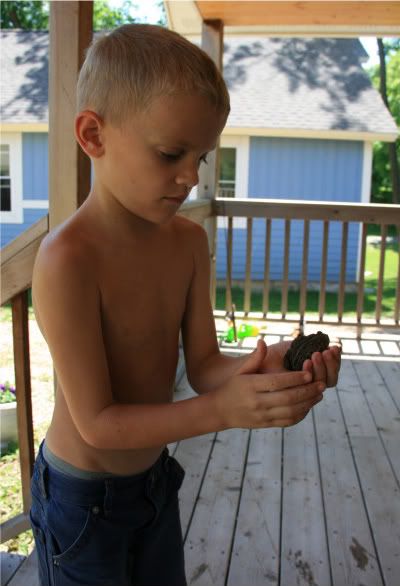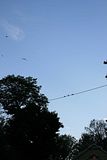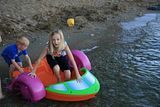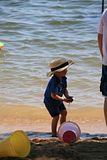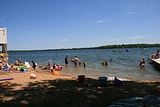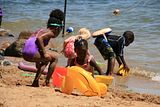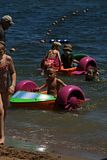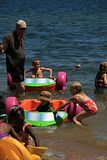 The kids had such a wonderful time with all their cousins. Zahana was delighted to meet Kwame and Fia, her two cousins adopted from Ghana. Because the whole camp was filled with our family, it was a safe place for the kids to run around with whoever they wanted to play with. We often didn't know where Miah was, and I was reminded of the story where Jesus' parents thought he was with relatives but was really left back in Jerusalem. Thankfully, none of the kids actually went missing, but I could see how easily it could happen. Zahana attached herself to a couple of teenage cousins. There was also children's programming in the mornings, where all the kids (except Rohan) went off with camp counselors. So Jeremiah and I, on the one hand, had quite a break from general childcare and disciplining (as everybody was happy and there were not things that had to be accomplished). On the other hand, we did have lots of family fun together time where it was easy to connect with the kids. All in all, it was such a refreshing time for all of us.
Here the girls are making a pinata with their aunt.


We started out Great Grandma B's birthday celebration by letting all the little girls dance together in their tutus. Then we listened to the true story of The Miracle Moth, written and illustrated by Jeremiah's sister. There were beautiful cakes and decorations and lots of reminiscing. And salmon, brought in and grilled by the Alaska relatives.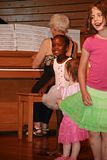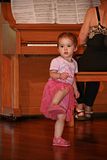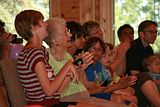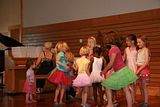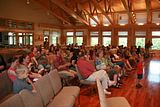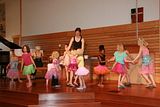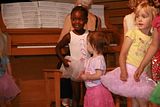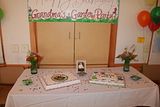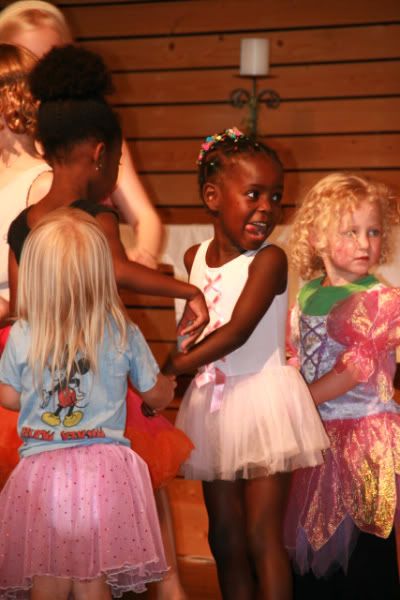 Rocket blasting and chasing in the evening.

Random pictures throughout the day.