Grandma and Grandpa visited. We had a picnic in the woods, and on the way home Miah and Larkin spotted this nest of blue herons.
Later that evening, we had a cheese party with the cheese I bought at Fromagination in Wisconsin and a couple cheeses my parents brought me from Gatlinburg.
From top left, going clockwise: Burning Melange Gouda, Rosemary Olive Oil Asiago, Buttermilk Cheddar, Butterkase, Cocoa Cardona, Black Sheep Truffle, and in the center Eagle Cave Reserve. All really really yummy. I can't even pick a favorite.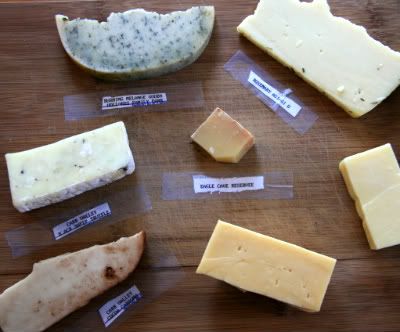 These cheeses take a little bit of bravery. I don't care for the St. Nectaire or Bermuda Triangle, but the Cremeux de Bourgiogne with honey is divine. I only wish I could spread it on some warm homemade bread.
I love watching everybody try the different cheeses and hearing their opinions. I thought Zahana was especially fun to watch since she's not afraid to try anything and likes quite a bit.
After that, play time!
Zahana was cracking us up with her preferred method of entry, a sort of flying belly flop.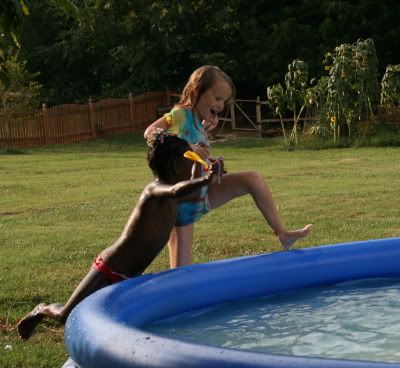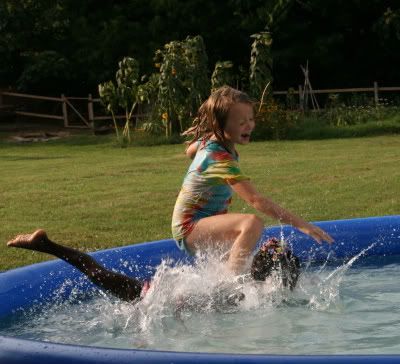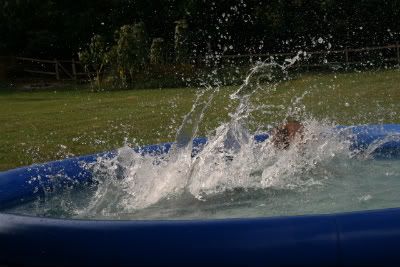 And Rohan had us rolling with his exits. He kind of just spilled out the side like a floppy fish.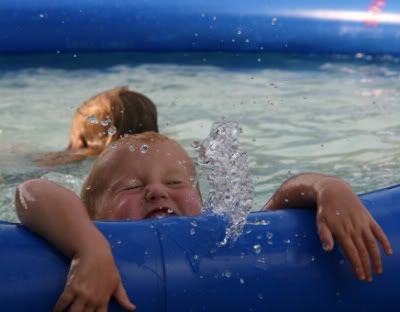 We love it when grandma and Grandpa visit!