Four pounds of scraps - hand dyed, mostly BFL. I was so excited to get this package in the mail. I was all out of COLOR, so this just made my day.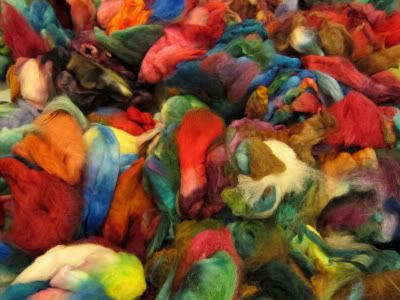 First, I separated out a bag of green for making granny squares.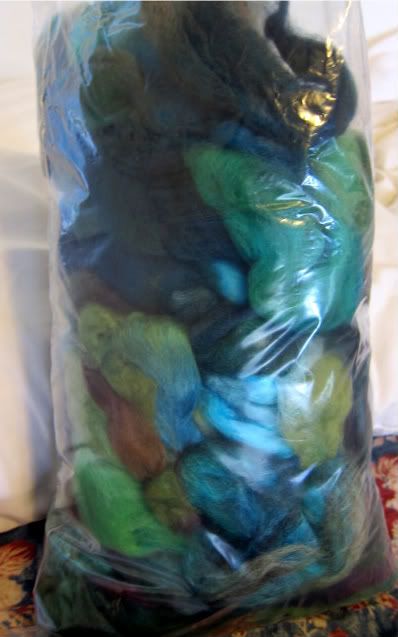 Just before we went up to Minnesota, I discovered Picto Create on Ravelry. A picture is posted every Monday as inspiration for a spinning project. During the trip, I kept thinking about turning pictures into yarn. Now that I have COLOR I can stop dreaming and get to work.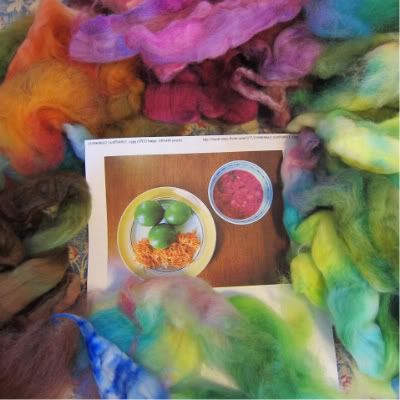 I started spinning some brown as a base for the above project but decided I liked it too much to cover it up. So I just made two singles and plyed them. I love this picture of Zahana with the singles. The finished project ended up being a disappointment - the singles look much better. Now I'm trying to think of how I can improve it.