Our little co-op put on a production of The Bremen Town Musicians for the dads of the group. The kids learned about making scenery, props, memorizing lines, costumes, projecting, and all those little things.
I think they had fun with it, and they all improved in one way or another.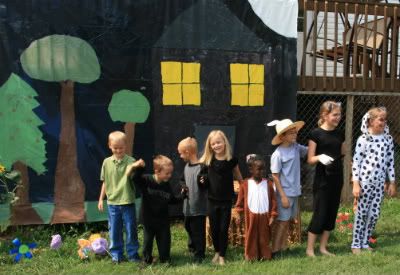 Refreshments for the cast.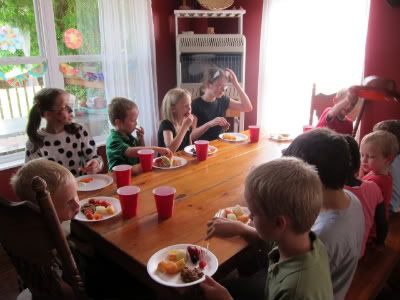 For more pictures, visit
Eclectic Momma
and
It's A Boy's Life
.