In between the fun and the friends and the family, we've been working on math around here. I bought a couple new math games to keep the math going through the summer without being dreadful. I found this one, Totally Tut, through
Ordinary Life Magic
. They always have great game ideas over there. After playing the regular way with the big kids, I played a modified version with Zahana. She knows her numbers at least through ten, so we would each draw a tile, and whoever drew the larger number would get to add it to her pyramid. To help her understand the concept, I lined up other tiles to show her which number had the greater value. She caught on quick and we moved on to the teens. It's fun watching Zahana learn.
Rohan doesn't know his numbers yet, so I would draw a tile and he would find a match and we put them on the pyramid 1-10.
Besides games, Miah and Larkin have been working hard through some workbooks. We also do some flashcards to help them get faster with their math facts. They're really thrilled about this part.
We're using
Compass Drawings
and
Geometric Patterns from Churches and Cathedrals
for fun geometry. Miah has really enjoyed making her own compass drawings for a while now, so this is right up her alley.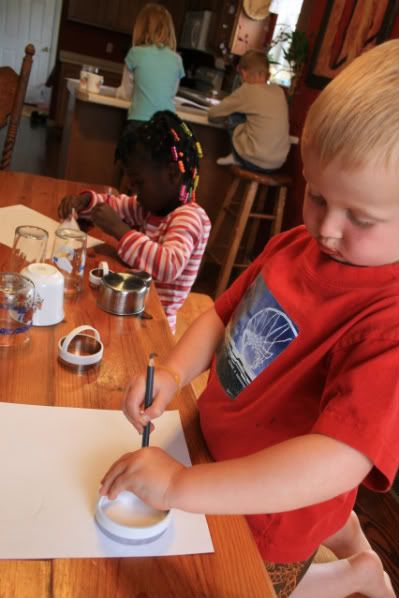 Meanwhile, Zahana and Rohan traced different sized circles.
Animal Logic
Fjords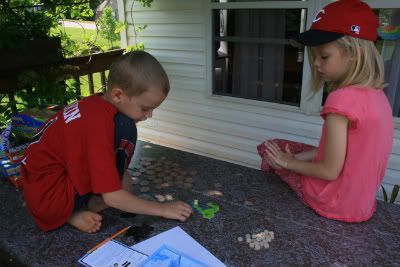 The Rooster Game
And my favorite,
Sumoku
. I thought the kids might think this one is a little too much like work, but nope. They love it. Playing by the rules or just making number/color patterns.