Friday (after breakfast and stories, of course) started out with the local pottery festival. The kids played with clay and even had the chance to throw on a wheel.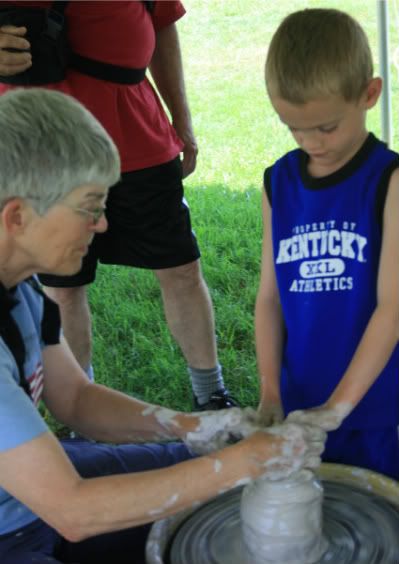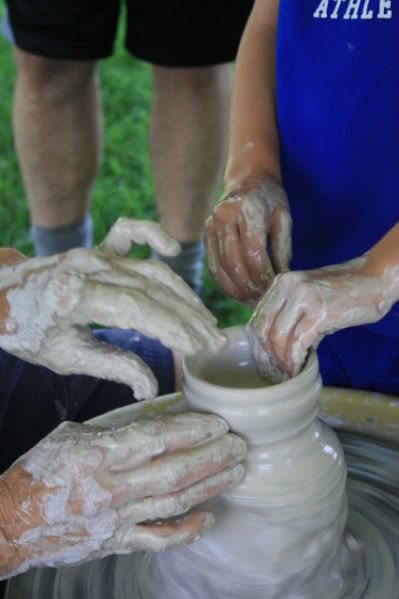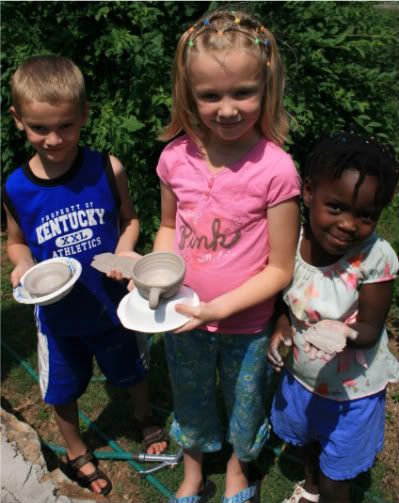 I wish I had gotten more pictures of the potters and pottery, but I was busy with one very sleepy boy and four kiddos who were just too hot.
So . . .
To the creek!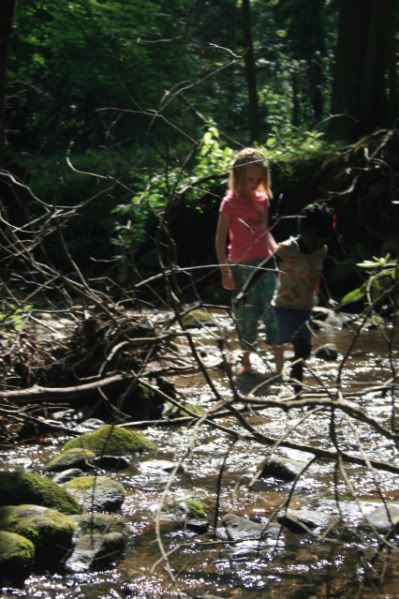 The many faces of Rock Guy.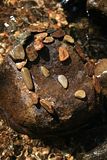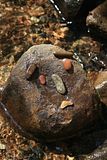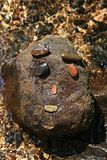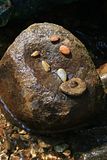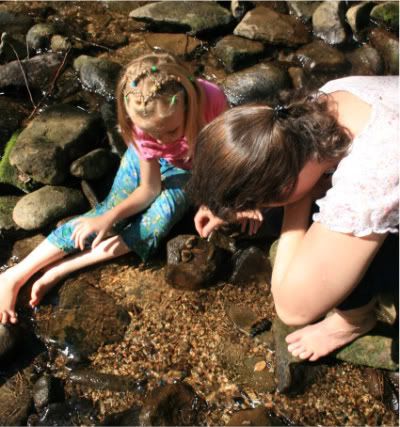 There were lots of these big snails on the trees.
Larkin spent the time catching little critters.
Perfect!