My parents' work schedules make it difficult for them to both visit at the same time. So my dad didn't get to come down until Saturday. He came on his motorcycle.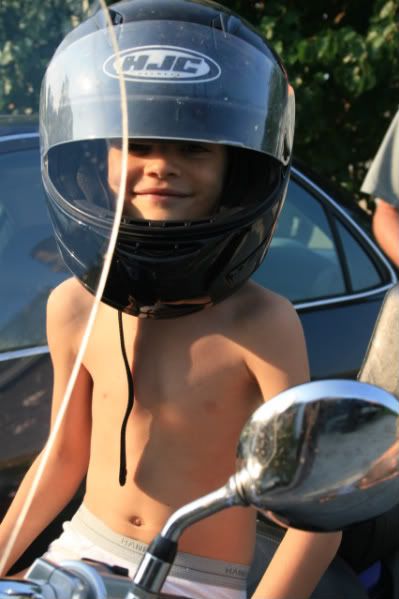 We took him to Abram's Creek. My mom brought the kids some cute lunch bags with their names on them. They don't want to go anywhere without them.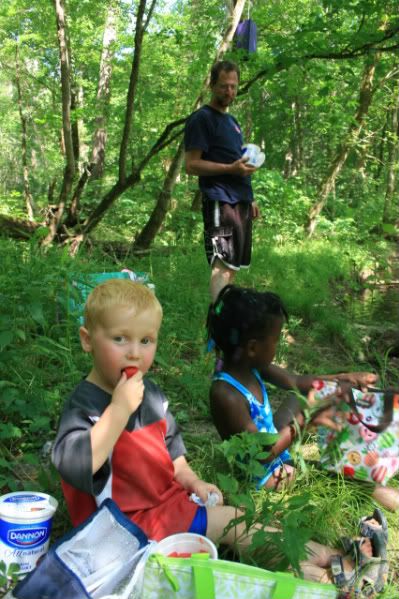 The damselflies are especially friendly at this spot.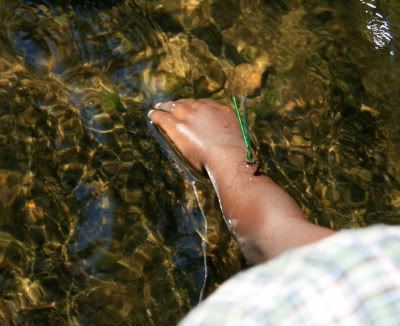 Sweet sisters.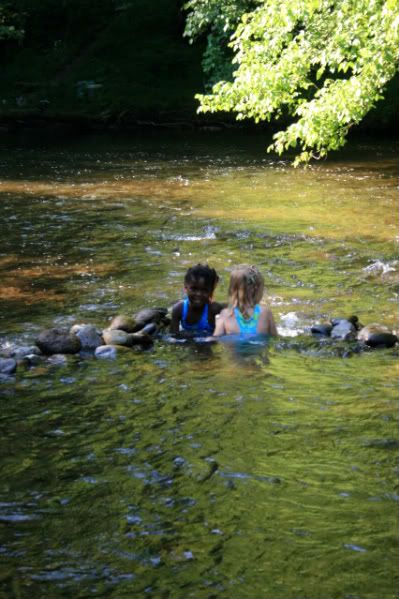 Guess what Larkin spent the whole time doing.
Yep. Catching things.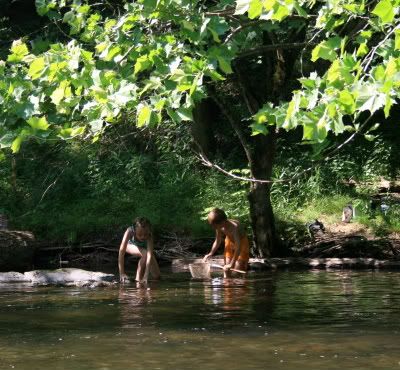 Giant bullfrog tadpole.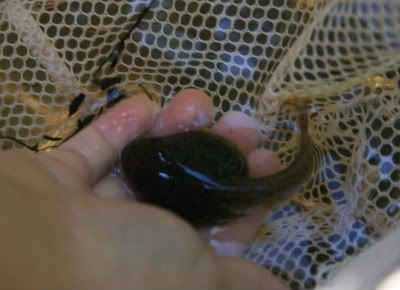 A bucket full of crawdads, minnows, water skaters, and who-knows-what-else.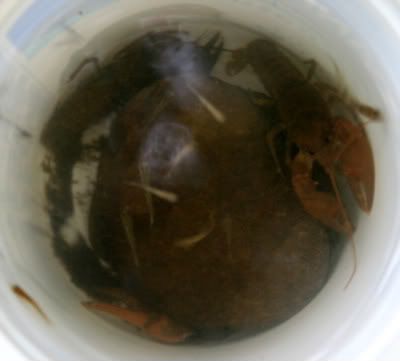 A picture by Rohan: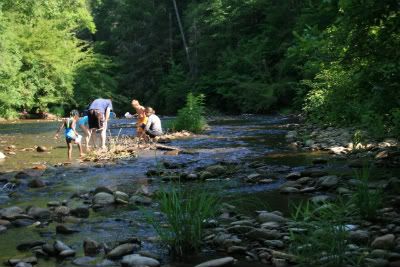 More land art.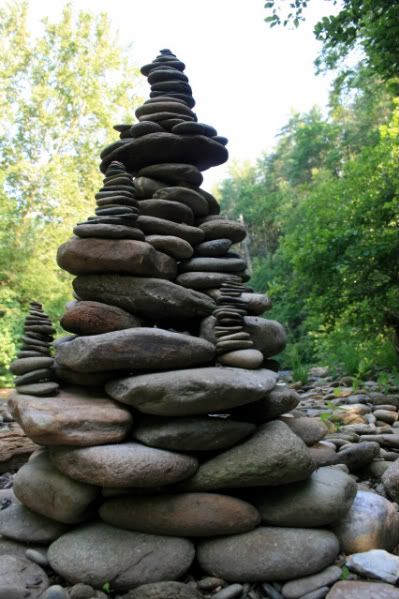 Unfortunately, my parents had to go back home yesterday. *Sniff*Sniff* It sure was a nice visit.