My mom is visiting. She taught me how to make granny squares. It's fun, and now I have trouble deciding - should I spin or make granny squares? Oh the dilemmas in life!
We're using our own yarn. I spun the pink, and my mom spun the blue.
Miah has been working on her crocheting with Gramma. She made this cute little basket by her own design.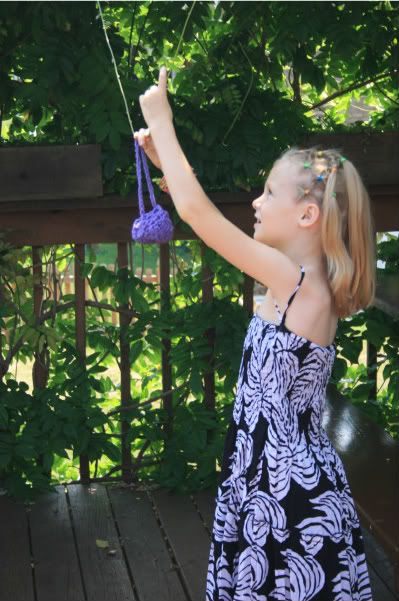 And turned it in to a hat for her doll.
The kids finished their puzzle.
Miah, learning to read a recipe.
I had an order for 35 small
treasure map playsilks
and one large one.
The little ones all done and ready to be shipped.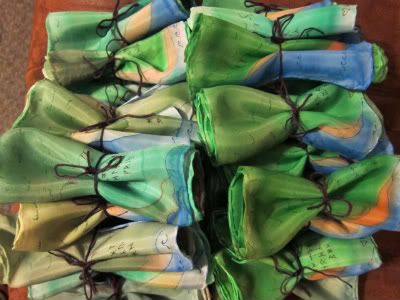 I figured out that using saw horses and two boards as a frame saves me from having to make a new frame every time I paint a new size silk.
Adding the details.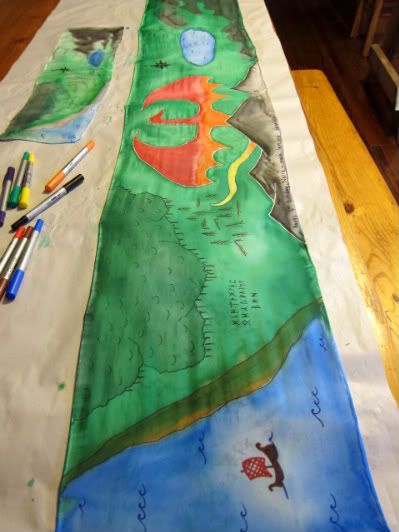 Finished!
And here's the Cutie Pants - my cousin's daughter. Her seat of choice was Larkin's lap.