I took a trip up to Kentucky with the kids. It was unplanned, spur-of-the-moment. There was a fiber festival near where my parents live, and I just couldn't miss it. We had fun visiting all the grandparents, uncles, aunts, and cousins. I didn't take many pictures, but here are a few.
This one is my favorite:
My dad took Miah and Larkin out in the woods to practice shooting several times. One of those times, Larkin just failed to get dressed first. :) They also had fun sliding in the mud and swinging and playing with the dogs. Meanwhile, I had fun spinning with my mom and playing games with my sister.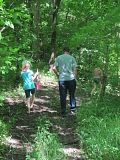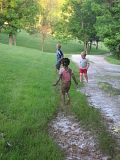 At Jeremiah's parents' house, the kids had lots of fun with their cousins and helped Grandpa plant some of his garden. Miah was able to spend two days and nights with her aunt. They marbled paper, glazed pottery, and did a lot of really great art stuff. It was such a special time for Miah.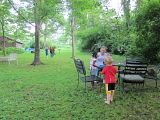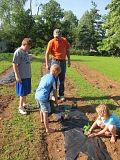 Another favorite picture.
While Miah was away with her aunt, the other kids went to the Cincinnati Zoo. The animal pictures were taken by Larkin.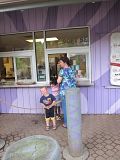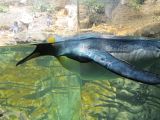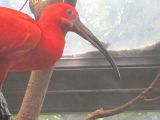 Pictures of my new yarns and fibers coming soon!