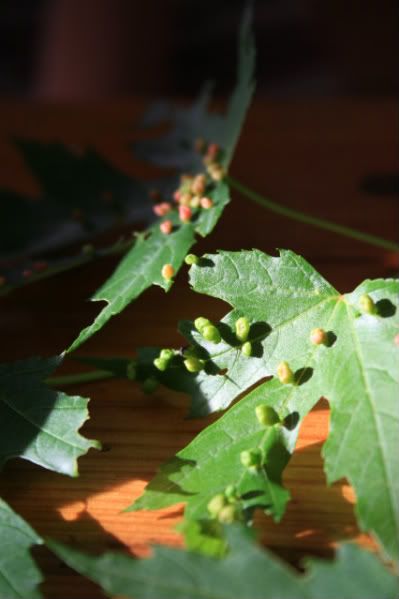 Miah doing her chores. She fixed her own hair that day.
Playing games together.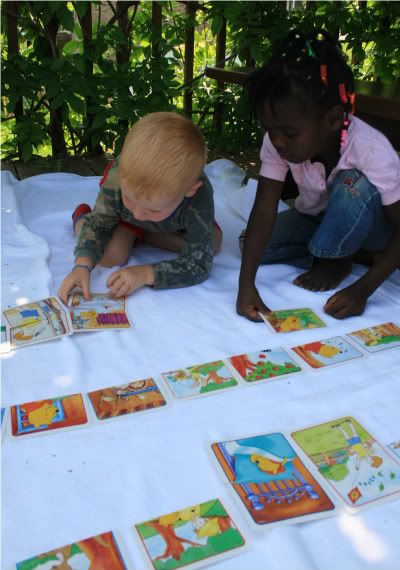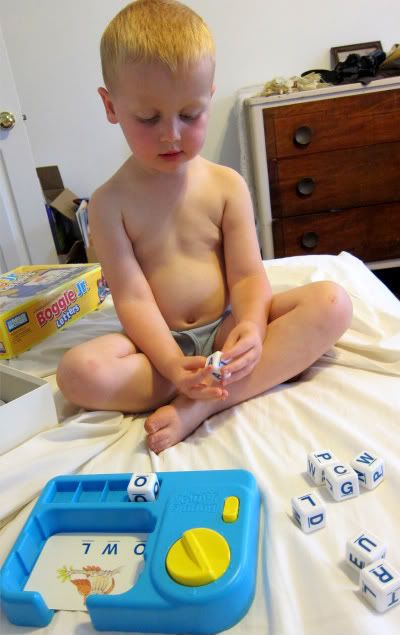 Miah was able to spend some special time with a friend painting pottery tiles.
Form drawing.
More together games.
Zahana has been amazing me lately. She's really taken an interest in learning letters and numbers. She is learning so quickly that it's really fun for me to see what she picks up from one day to the next without me doing much of anything in the way of teaching.
Miah winding some skeins for me. . . . I'll have to show you those soon.
Why did I take a picture of this mess? Because I love how creative this mess is. Larkin worked on it for some time - the ocean, the land (complete with branches he brought in from outside), and the pterodactyl strung up in the middle of the room.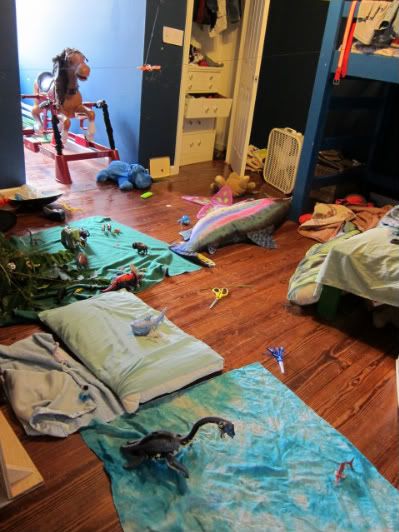 Baby chipping sparrows.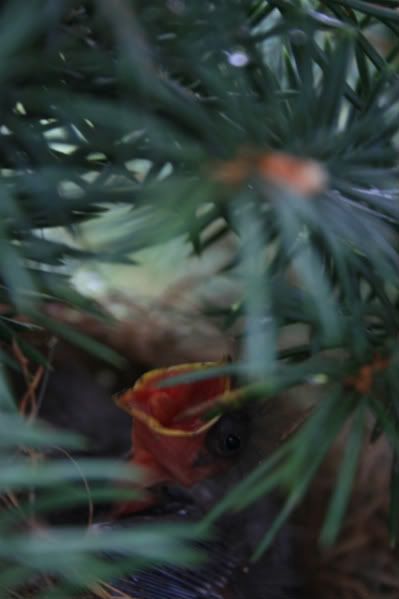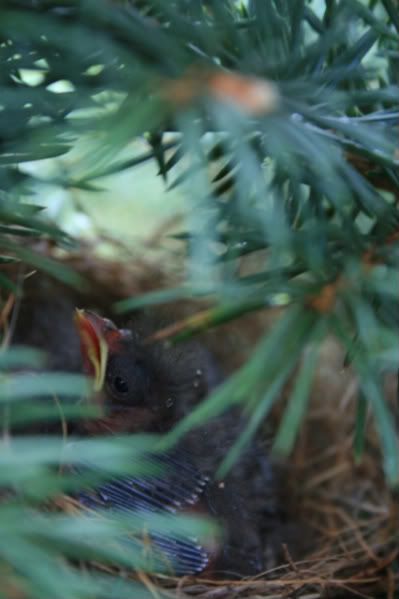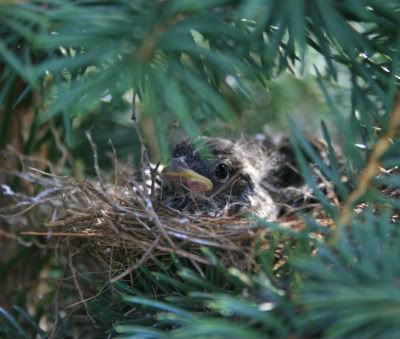 Baby house sparrow.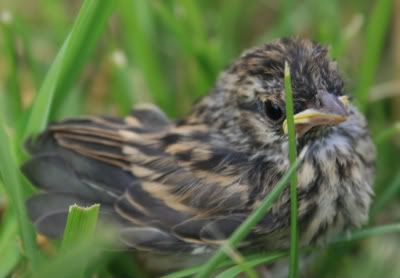 I showed Miah Richard Shilling's
Land Art
and
Land Art for Kids
, which inspired her to make her own land art.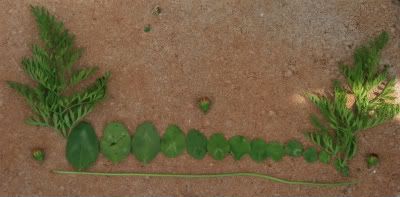 Larkin has really been enjoying baseball this year. He's more in to it than previous years and having a lot of fun.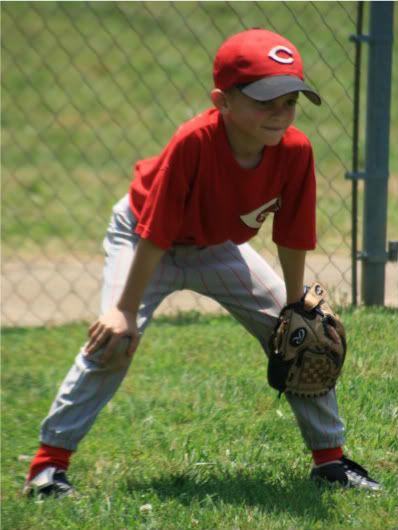 Miah making more land art during Larkin's game.
Setting up for a battle with animals, cards from Scientist Pick, legos, and cuisenaire rods. I just liked the way he arranged the colors.
We've been working on this 1000 piece puzzle together. Tonight, Zahana decided she was going to help. It didn't take her long to put a couple pieces in. I was so surprised that she did it that I screamed and picked her up and squeezed her. Larkin slapped her on the back. We did these things in the most congratulatory way possible, and Zahana was laughing. Then I told her to do it again, and she said, "No! That was scary!" Which made us all laugh. But guess what . . . she did it again!