This week marked the end of the year for Cub Scouts and American Heritage Girls.
The Cub Scouts had a picnic on Tuesday.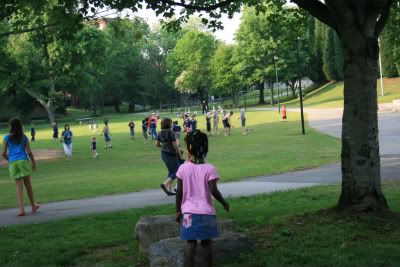 Larkin earned some awards, including his tiger cub badge.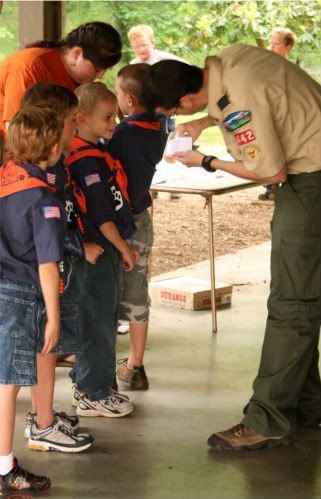 The boys played games afterward.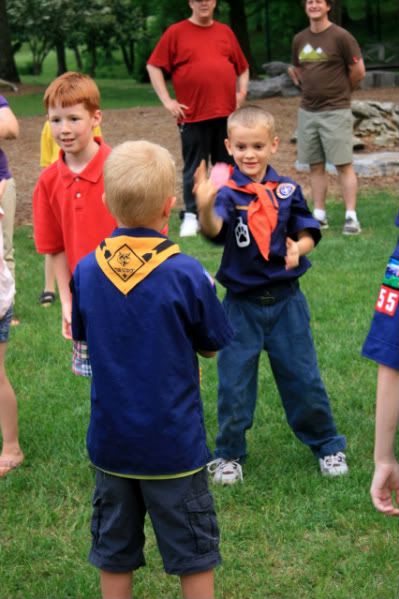 Miah's awards ceremony was Thursday. Her group, the Tenderhearts, signed the AHG creed, since they have been working on their sign language badge.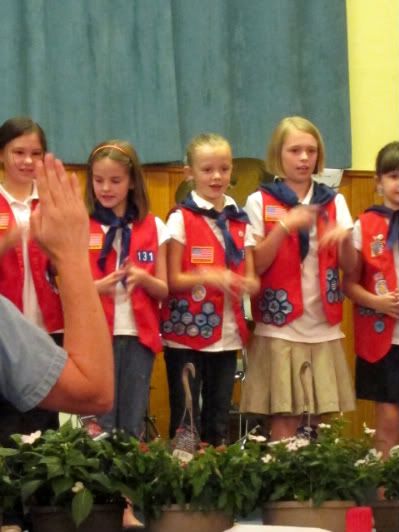 As part of the ceremony, Miah moved up to the next group, the Explorers. The current Explorer girls gave her a new vest and scarf.
*Sniff.* Is that my baby girl?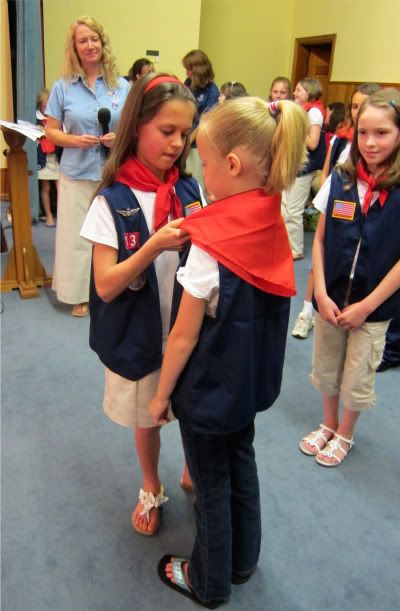 Group photo! Actually, there are about 75 girls, but they didn't all end up in the picture.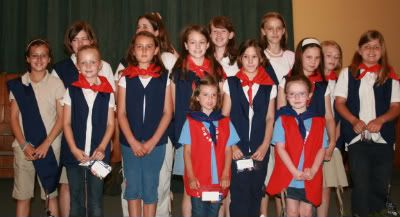 A board the girls made as part of their Space badge.