Here's a collection of this and that from the past few days. My sister has been visiting, which makes all the ordinary things even better. This picture of Larkin with our friends' new baby goat is my favorite.
Larkin at Cub Scouts: pledges, games, receiving a badge.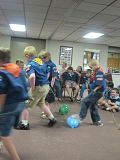 Games, fresh produce, and riding a big bike.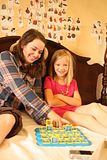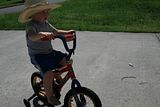 Yarn.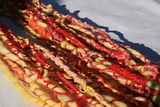 Baseball.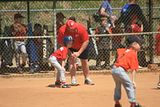 Birthday party.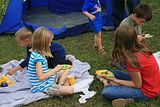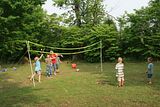 Hiking.